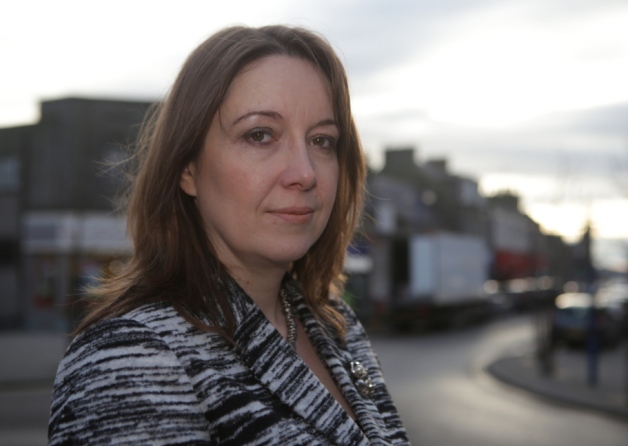 With thanks to Kenneth Hutchison, Parliamentary Assistant to Dr. Eilidh Whiteford MP
Following the debate on the Scotland Bill at Westminster, the SNP are calling for clarification over the Secretary of State David Mundell's failure to guarantee that there would be no claw back of payments made by the Scottish Government to mitigate welfare cuts.
Dr Eilidh Whiteford MP, SNP Social Justice and Welfare spokesperson commented:
"Following tonight's debate  we need absolute clarity from the  UK  Government  that if the Scottish Government tops up  a benefit it will not be clawed back by Westminster  – David Mundell failed to answer that.
"For that and many other reasons tonight will be a huge disappointment to all those people watching and hoping for the Vow to be delivered.
"Whilst I welcome the changes the Government is belatedly bringing forward, all the flowery rhetoric in the world won't hide the fact that this Scotland Bill still falls some way short of the Smith Commission proposals. More than that, still falls a long way short of the promises made to the people of Scotland.
"The SNP amendments in this Group would have significantly strengthen the Bill, and brought it closer to the expectations and aspirations of the people who voted in unprecedented numbers for real powers and meaningful change. As things stand, it will be those on low and average incomes, especially families with children, who will pay the price of these missed opportunities.''
Commenting on this evening's debate  – SNP Leader at Westminster – Angus Robertson MP said:
"The sole purpose of the Scotland Bill has been to implement the Smith Commission in full.  We welcome the government's late admission that it had failed to do that but this bill still falls far short.
"We have seen with this debate a Westminster failure to support the devolution of powers over tax credits – industrial relations and workers' rights powers and on the sovereignty of the people of Scotland.
"People should look and learn because if this is the way to bring forward legislation – we don't need it. The Scottish parliament is a 21st century parliament and if ever there was a case put for the Scottish parliament being able to exercise all issues that matter to the people of Scotland – this was it."
Comments enabled – see comments box below. Note, all comments will be moderated.
[Aberdeen Voice accepts and welcomes contributions from all sides/angles pertaining to any issue. Views and opinions expressed in any article are entirely those of the writer/contributor, and inclusion in our publication does not constitute support or endorsement of these by Aberdeen Voice as an organisation or any of its team members.]