With thanks to Kenny Hutchison, Parliamentary Assistant to Dr. Eilidh Whiteford MP.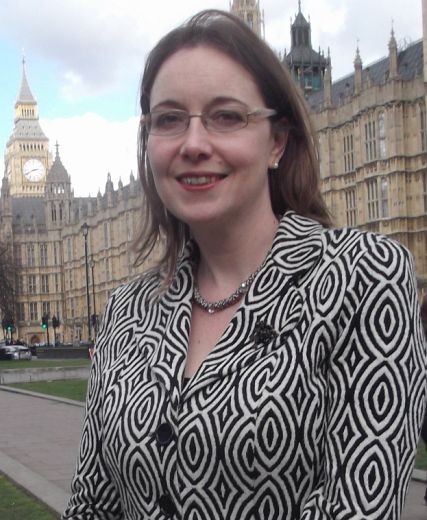 SNP MP Dr Eilidh Whiteford has written to Scottish Secretary David Mundell seeking confirmation that the UK Government will amend the Scotland Bill to devolve complete control over Universal Credit – after he promised the power to top up tax credits would be given to the Scottish Parliament through the Scotland Bill.
Mr Mundell said on Good Morning Scotland yesterday that the Scottish Parliament would have the ability to "adjust tax credits" or "top-up tax credits".
As working tax credits and child tax credits are now part of Universal Credit, which is already being rolled out across the country, the only way the Scottish Parliament would be able to do this fairly and simply, and without having to ask the permission of the DWP, would be through complete control of Universal Credit.
Commenting, Dr Eilidh Whiteford MP, the SNP's Social Justice spokesperson said:
"The Scotland Bill in its current form limits the ability of the Scottish Government to use the additional powers it proposes and retains vetoes for UK Government ministers. Scotland needs more powers over social security to tackle poverty, inequality and help those who need support the most.
"350,000 children in Scotland will be badly hit by the tax credit changes coming into force, and we want the power in Scotland to pull children and families out of poverty.
"This can only be done if we have full control over Universal Credit.
"Mr Mundell voted against the removal of the Secretary of State veto on changes to the Universal Credit, voted against powers to create new benefits, and voted against the devolution of Housing Benefit which is an element of Universal Credit – but now he says that Scotland should have the power to adjust tax credits.
"Overwhelmingly, civic Scotland has said that social security powers should be in the hands of Scotland to allow us to protect children and low income families. The Secretary of State now needs to put up or shut up and show us the amendments they are planning."
Comments enabled – see comments box below. Note, all comments will be moderated.
[Aberdeen Voice accepts and welcomes contributions from all sides/angles pertaining to any issue. Views and opinions expressed in any article are entirely those of the writer/contributor, and inclusion in our publication does not constitute support or endorsement of these by Aberdeen Voice as an organisation or any of its team members.]