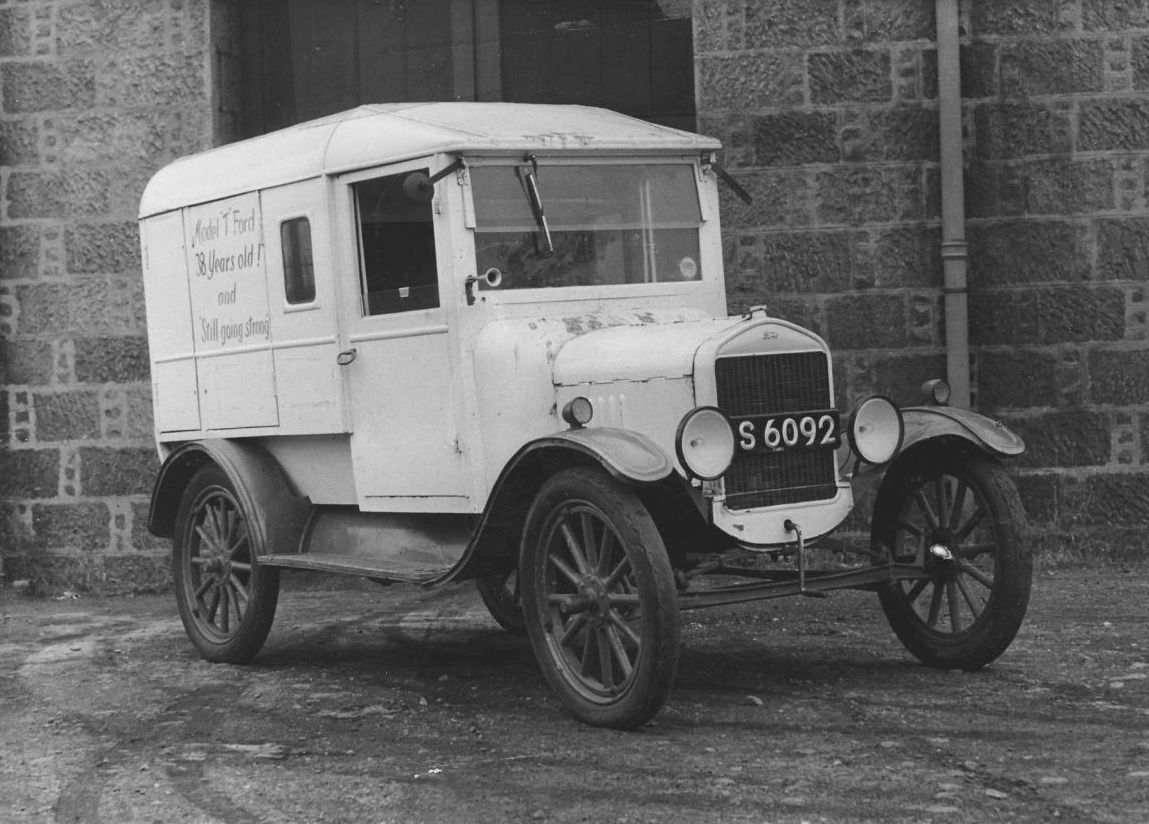 With thanks to Dave Macdermid.
This Sunday (Aug 16) more than 200 Fords will head for Alford for the second AllFord event, taking place at the Grampian Transport Museum.
Launched in 2014, AllFord at Alford is a showcase of everything 'Fordie' from 1908 to the present day and celebrates motoring for the masses.
A number of special entries have been received, including a rare Aberdeen bodied Model T van, owned by Les Coull of Keith.
Built in 1924 by Georgeson & Co of Aberdeen it is believed that the van spent its working life at a bakers in Bucksburn before entering into preservation.
Also making an appearance at this year's AllFord will be the only Model T to have made it to the top of Ben Nevis. Having been taken to the foot of the hill by a group of enthusiasts to celebrate the models centenary it was taken apart in the car park before being lifted, piece by piece, to the top and then reassembled to celebrate the event. Descent from the summit was carried out in a similar manner, with the car being taken apart and then reassembled at the start!
Taking on a gruelling 850 mile round trip for this years show is Adrian Evans of Great Barr, Birmingham. Adrian will be travelling north in his 1969 MK2 Ford Cortina which won the 2014 Meguiars Club Showcase at the NEC, Birmingham.
The event will be supported by Ford UK who will be attending the event with a dedicated Ford Marquee, complete with Playstation driving simulator and brand ambassadors on hand to offer help and advice to enthusiasts. Arnold Clark, as part of the Ford stand, will showcase some of the latest models direct from the showroom.
The popular 'Choice of the people' award will once again allow visitors to vote for their favourite car of the show. Craft traders, specialist suppliers and accessories retailers will add to the show atmosphere of this unique event.
Vehicle entries are now closed for this year's event. Public admission to AllFord is £5 for adults, with children under 16 admitted free.