Grampian Transport Museum, Alford, is preparing to welcome Ford fans next Sunday (31st August) for the inaugural AllFord event. With thanks to Martyn Smith, Marketing and Events Organiser, Grampian Transport Museum.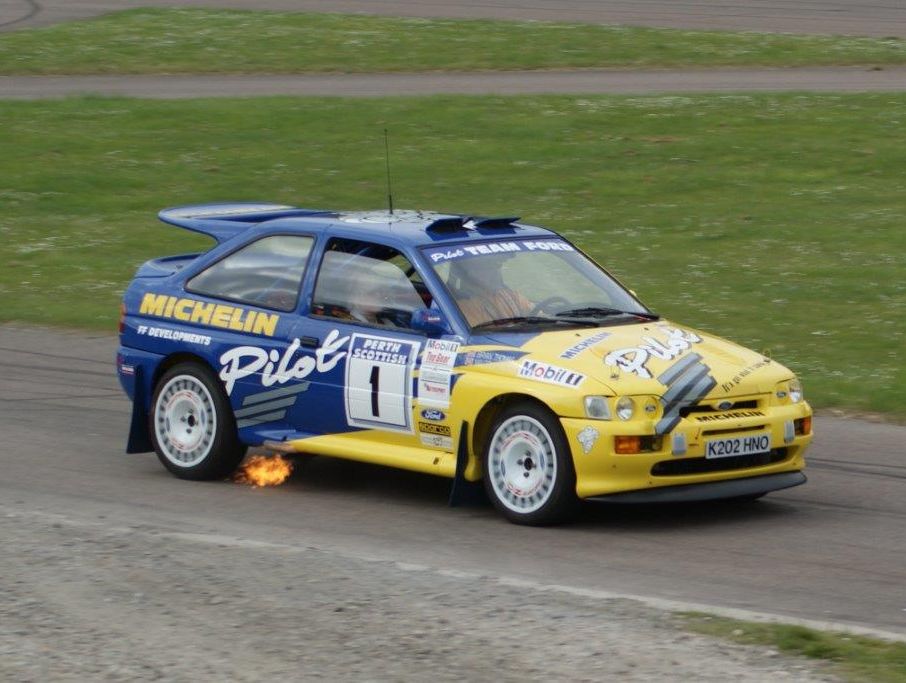 AllFord at Alford will be a celebration of everything 'Fordie' from 1908 to the present day and is the museums first ever gathering of everything connected with Ford.
Over 170 vehicle entries have already been received, with everything from standard family cars to high performance rally vehicles and rare examples from the pioneering days of the motor
car.
Local businessman Sandy Dalgarno will be displaying a number of ex-works rally cars, including a 1972 Group 4 Escort Mexico rally car which competed in the Sydney to London Rally earlier this year. An unregistered MK5 Cortina, clocking up just 92 miles from new, will also be brought for display.
Another exciting addition to the event is the 'Charles Bang' slingshot dragster, which featured in this years SpeedFest event, will also be on show, falling under the banner of 'Ford powered' specials – thanks to its flathead Ford V8 Engine. Built in 1955 it went on to set the USA 'D' class record in 1965, running a quarter mile with an elapsed time of just over 10.3 seconds.
Recently on display at the Trinity Centre in Aberdeen the dragster will make its final appearance in the North East at AllFord. Although a static event, the dragster will be fired up to give members of the public an idea of the immense sound it produces.
Also in attendance will be a 1992 Escort Cosworth, driven by Malcolm Wilson. Wilson achieved his long-held ambition of winning the British Rally Championship in 1994 at the wheel of this very vehicle, which was subject to a complete nuts and bolts restoration in 2002. Powered by a turbocharged Cosworth engine, producing around 350bhp, the car also featured in the 1996 Scottish Rally Championship under the care of current owner George Gauld.
Commercial vehicles will also be represented, with entries including a 1976 F100 pick up, and 1970 MK1 Escort van confirmed so far. Historic vehicles including no less than 6 Model T Fords, ranging from as early as 1911 to 1926, will also be present, along with a pair of 1930 Model A examples from the Stonehaven area
Fans of the classic American TV series Starsky and Hutch will also be delighted, with a replica of the shows iconic Gran Torino – signed by Huggy Bear himself – brought by Celebrity Car Hire in Aberdeen.
Away from the vehicle displays a number of trade stands will be present, including the likes of Autoglym and RA Plates and Signs. North East Scotland College will also be on site, providing visitors with information on a range of courses including mechanical courses available.
Museum curator, Mike Ward, explains the rationale behind this new event:
"Where better than Alford to stage AllFord! Our location gave us the idea! Ever since the museum first opened in 1983 there has been a Model T in the exhibition. You simply cannot explain the history of the car to school children without one.
Henry Ford's immense contribution to transport history with his introduction of 'motoring for the masses' was continued by the Ford Motor Company with successive innovative and popular cars. That legacy and the popular appeal of Ford's family cars and competition cars, makes Ford the obvious choice for the museum's first one marque celebration!"
A show 'n' shine competition as well as an award for 'The Choice of the People' – the vehicle the public vote as their most popular at the event – will add an element of fun to proceedings.
AllFord at Alford takes place on Sunday 31st August from 11am – 4pm. Admission to the event is £5, with children under 16 admitted free.