A brand new event celebrating Ford through the ages will be taking place at the Grampian Transport Museum later this month. With thanks to Martyn Smith, Marketing and Events Organiser, Grampian Transport Museum.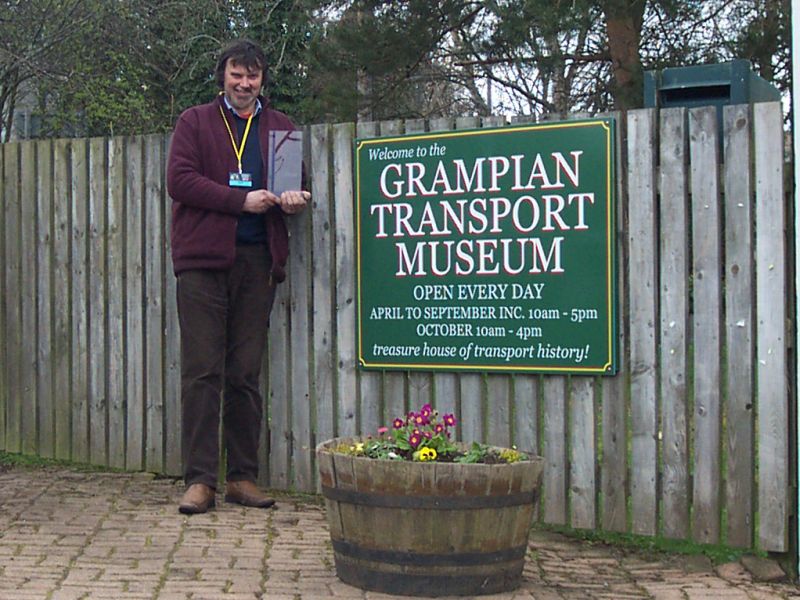 AllFord at Alford is the museum's first ever gathering of everything Ford, from 1908 to the present day and will be held on Sunday 31st August.
With over 100 vehicles already confirmed, fans of the iconic Blue Oval can expect an eclectic mix of vehicles including Model T's, Model A's, Cortina's, Zephyrs plus a replica of the Gran Torino from the iconic TV show Starsky and Hutch.
Ford Powered vehicles will also be represented, with a 1991 Jago Jeep and a Ford Powered Robin Hood Lotus 7 Kit Car also in attendance.
A fun addition to AllFord is the 'Show and Shine' competition plus a special award for 'The Choice of the People', where members of the public will be able to vote for the vehicle they deem the most popular at the event.
Mike Ward (pictured), museum curator, is looking forward to the first AllFord event.
"The idea of having an event called AllFord in Alford has been talked about for a number of years now. Since the museum opened 31 years ago there has been a continuous storyline about Henry Ford and the enormous contribution he made to the motoring industry and this has always been a key part of our exhibition.
"When it was launched back in 1908 the Model T made motoring for the masses a reality and there isn't anywhere more fitting than an award winning museum in Alford for an event called AllFord to take place!"