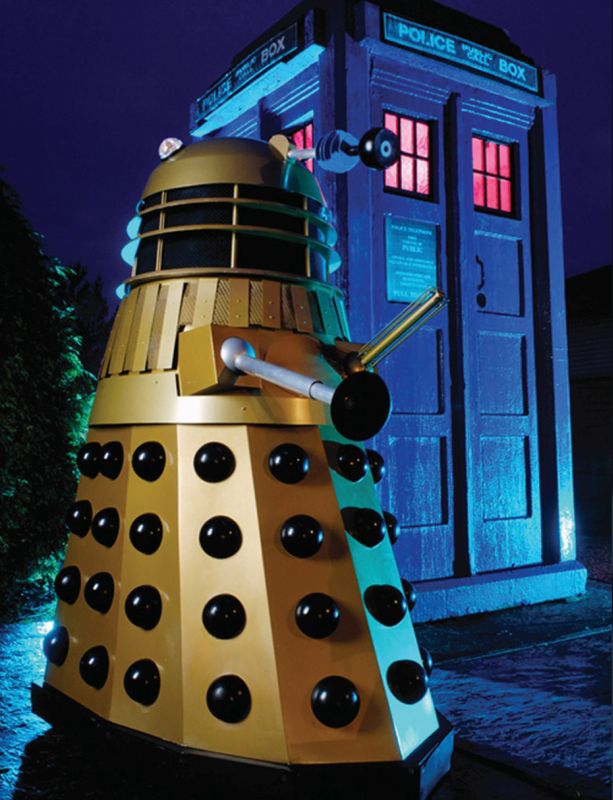 The Grampian Transport Museum is inviting all Whovians to the museum this coming Saturday (23rd August) to help celebrate the launch of the new Doctor Who series. With thanks to Martyn Smith, Marketing and Events Organiser, Grampian Transport Museum.
The award winning Alford visitor attraction will be celebrating Peter Capaldis first full outing as the Doctor by putting together a special Dalek Day from 1pm to 3pm.
Museum visitors will be able to have their photo taken alongside the museums very own blue Police box, plus a fully mobile and operational Dalek will be mingling with visitors inside the museum – again providing a great photo opportunity.
A number of special Doctor Who quizzes will be taking place, plus there will be a prize for the best Doctor Who themed fancy dress!
Finally the Banff based Deveron River Brass Band will also be performing throughout the event, playing the shows famous signature theme plus scores from the recent series and other well known sci-fi music to help keep visitors entertained.
Mike Ward, museum curator, is looking forward to the return of the TV show and to welcoming fans to the museum on Saturday:
"Doctor Who is one of the all-time sci-fi greats and has a legendary following. It seems fitting that a museum connected with the world of land transport and travel should celebrate the return of a character who has travelled so far – even if it is through time and space! Our Dalek always proves popular and this is its first outing this season so it's a great chance for fans to meet the Doctors most infamous foe up close!"
Admission to the Dalek Day is included in the museums standard admission which is £9.50 for adults, £7.50 for concessions and 2 children are admitted free with every adult.