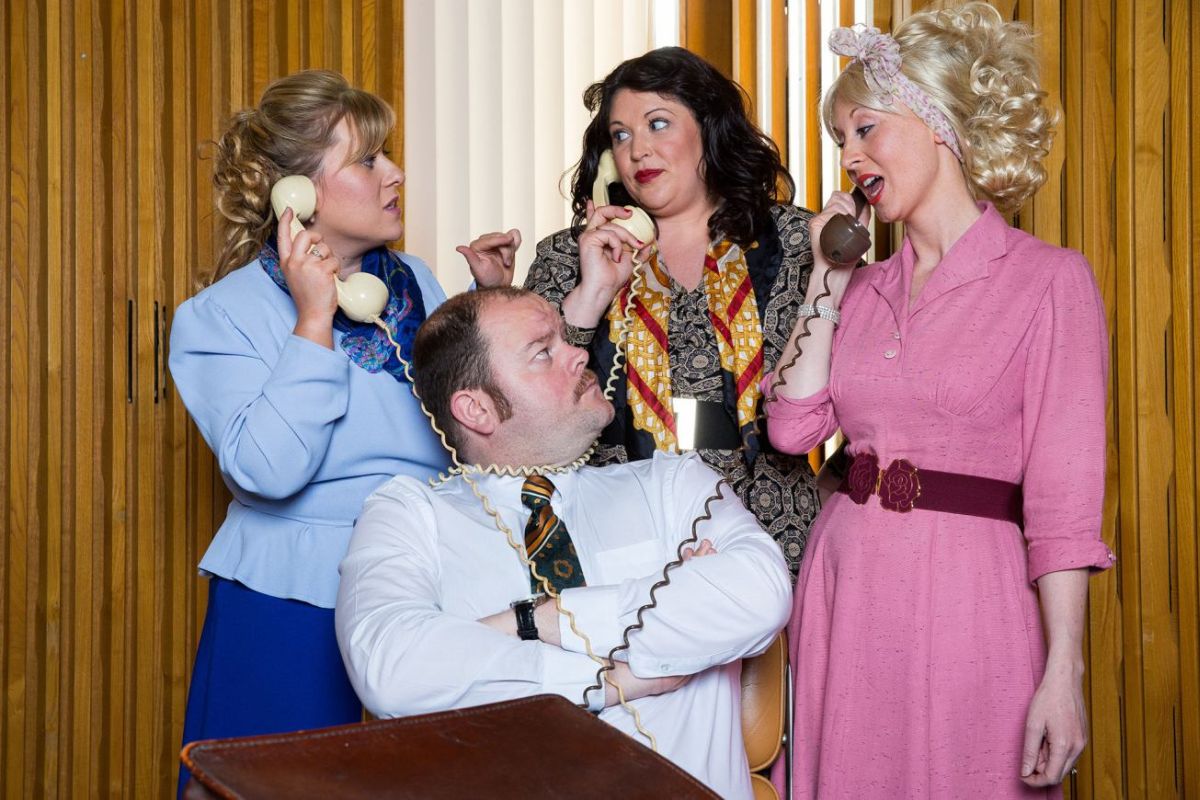 Duncan Harley reviews.
It is 1979 and the workers at Consolidated Industries have it in for the boss.
President of the company, Franklin Hart Junior, is a powerful but lecherous man who makes no secret of his lustful feelings for his secretary, Dolly Parton clone, Doralee Rhodes.
Rightly portrayed as a sexist, lying, egotistical bigot, Franklin piles on the pressure until at last "his girls" can take no more.
Some murderous drug fuelled fantasy ensues and quite by accident a dose of rat poison is poured into Hart's coffee. He survives but following a series of hilarious events, including a confession of eternal love for Hart by office nark Roz Keith (Hilary Esson), is kidnapped at gunpoint and stripped of both clothes and dignity before being held in bondage in his own bedroom.
The ladies of Consolidated Industries must find a way forward or face a hefty spell in jail.
Aberdeen Opera Company is no stranger to HM Theatre Aberdeen having performed at the venue some five times during the past decade performing shows such as Phantom, Titanic and Sugar.
This seasons offering is yet another highly professional and engaging production.
The original 1980 comedy film '9 to 5' featured Jane Fonda, Lily Tomlin and Dolly Parton in the lead roles which makes for a hard act to follow. Theatrical productions based on star strewn films are sometimes underwhelming.
Fortunately Aberdeen Opera Company's take on the '9 to 5' story is in itself a hard act to follow. From the opening Parton blockbuster '9 to 5', performed by the full company, the song list fires effortlessly and confidently through classics such as Backwoods Barbie, Dance of Death and Cowgirls Revenge before concluding with a '9 to 5' finale. The truly engaging duet 'Let Love Grow' with Violet and Joe (Gavin McKay) is worthy of special mention.
Super efficient office manager Violet Newstead (Samantha Gray) steals the show and is the undoubted lynchpin of the production. Now into her tenth year with Aberdeen Opera Company, Samantha delivers a powerful performance both as the competent sassy Violet and as the Snow White psycho-killer dreaming of murdering boss Franklin Hart Junior.
Pistol packing Texan Doralee (Leanne Craggs) and frazzled divorcee Judy (Amanda Watt) complete the leading lady ensemble and Scot Jamieson's confident and darkly humorous portrayal of the loathsome Franklin will no doubt type-cast him as the leading villain in all future Aberdeen Opera Company productions.
With choreography by Irene Buchan and musical direction by Craig McDermott this is a production which will have the audience to-tapping from the moment the curtain opens. Go see it!
Directed by Judith Stephen – 9 To 5 plays at HM Theatre Aberdeen until Saturday 4th July
Tickets from Aberdeen Performing Arts Tel: 01224- 641122
Words © Duncan Harley, Images © Sid Scott.