At the end of March a petition asking for answers about Tullos Hill will close. Anyone interested in finding out how their tax money is being used, anyone interested in saving the city's remaining roe deer population, and anyone who wants to ensure further money isn't wasted is urged to sign now. Suzanne Kelly updates Aberdeen Voice on the petition that the 'Save The Tullos Hill Deer' group created at the end of 2014.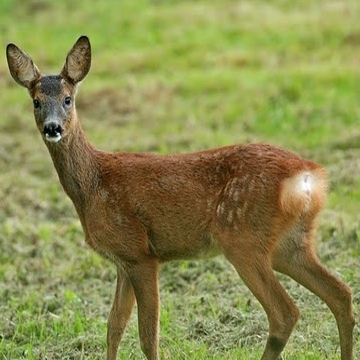 Time is running out for a petition which could force the city to release information on its costly Tree For Every Citizen scheme and which may help save the city's remaining roe deer from further culling.
The petition can be found here.
Anyone resident in Aberdeen who is on the electoral role can sign. Signatories have to register with Aberdeen City via the link on the petition page.
Many people have reported problems with the city's electronic system – anyone who wants help in registering can email sgvk27@aol.com.
Aberdeen residents may recall the Liberal Democrats' election pledge two elections back: A Tree For Every Citizen. Who could object to such a scheme, especially as it was not going to cost the Aberdeen taxpayer any money?
Aberdeen Voice investigations have since proved this innocent-sounding scheme was costly in terms of money and in the much-loved Tullos Hill roe deer population, which had existed in the meadowlands of Tullos for decades before the scheme was rolled out. No one was told that the majority of the trees were destined for meadowland on Tullos Hill (itself an industrial and domestic waste dumping area which had evolved into fields supporting insects, plants, birds and small animals).
No one was told that a previous scheme had seen Aberdeen's taxpayers penalised £43,800 for the failure of the previous attempt to grow trees on the hill, either. Another fact which was not included in the public consultation was the city and Scottish Natural Heritage had already decided that to implement the scheme, they were going to kill most of the existing roe deer.
These deer had not previously been seen as a problem; they were simply small animals living 6-7 years, greatly enjoyed by tourists and locals alike.
Further background on the Tree For Every Citizen Scheme can be found by using Aberdeen Voice's line search facility.
The scheme went ahead, and the trees planted are in many (if not all) areas on Tullos overshadowed by weeds which will likely kill them. Some three dozen roe deer were slaughtered – while people were allowed to roam on the hill — as a hired hunter shot them. The city's risk matrix didn't think that the residents using the hill for walking, bicycling or riding motorbikes were in any danger of running into a stray bullet.
The petition took months for the city to approve its wording. It had an initial deadline which was extended when it emerged that people who lived outwith the city or who were not on the electoral roll had been allowed to sign.  The city has allowed extra time for people to come forward to sign.
The petition asks for assurances that no further deer will be shot until at a minimum the actual population is known – there may be as few as 19 animals left in the city's remaining, shrinking green belt pockets according to Scottish Natural Heritage Figures. Deer were killed to plant trees which may never thrive.
The city will be asked to disclose exactly how much money has been spent on the scheme to date; Aberdeen Voice has figures showing that the main consultant, Chris Piper, has received in excess of £50,000 for his services to date. Tens of thousands of pounds seem to have been spent on fencing. How much money the city spent on cleaning toxic chemicals from the soil and removing debris is unknown.
The petition also wants the city to ask for a guarantee from Scottish Natural Heritage / The Forestry Commission that the taxpayer will not be expected to hand over another £48,000 should this current tree-planting scheme fail – which some believe it is destined to do.
Anyone who wants answers or who wants to protect the remaining deer is urged to sign before the end of March.
STOP PRESS: Some new information has come to light in relation to the Tree For Every Citizen Scheme. Aberdeen Voice will report soon.
Comments enabled – see comments box below. Note, all comments will be moderated.
[Aberdeen Voice accepts and welcomes contributions from all sides/angles pertaining to any issue. Views and opinions expressed in any article are entirely those of the writer/contributor, and inclusion in our publication does not constitute support or endorsement of these by Aberdeen Voice as an organisation or any of its team members.]