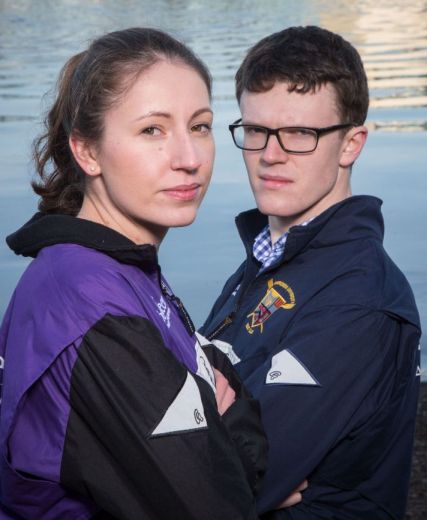 With thanks to Cate Gordon, Tricker PR.
Emily Geddes (20) from Aberdeen, President of Robert Gordon University Rowing Club has been encouraging her team to train harder than ever to ensure victory in the fiercely contested race between Robert Gordon University and University of Aberdeen in the Aberdeen Asset Management Universities' Boat Race.
This year's race takes place on Saturday 21st March along the River Dee and is set to be a very closely fought race.
As President of the rowing club, Emily has been tasked with selecting members of the club to form the crew which will give Robert Gordon University the best chance of crossing the finishing line in the fastest time.
Last year's race was won by Robert Gordon University in a time of seven minutes and forty seven seconds.
Emily, an applied sports and exercise student is a very experienced rower, practicing the sport since the age of 13 and has won double gold medals at the British Championships at J18 category. She is hoping her passion and aptitude for rowing will be translated into a fourth win in a row for Robert Gordon University at the event.
Emily is determined to win this year's boat race,
"Both universities crossed the finish line in record breaking times last year, which made the win even more special for our university team. Every member of our 2015 team has been working incredibly hard to ensure that we are fully prepared for this race. Bring on race day!"
Martin Gilbert, Chief Executive of Aberdeen Asset Management comments:
"the hard work and dedication put in by all rowers involved in the Aberdeen Asset Management Universities' Boat Race is consistently impressive. Now in its 20th year, the event proves to be as exhilarating to partake in as it is to spectate."
Follow the 2015 Aberdeen Asset Management Universities' Boat Race at www.facebook.com/AAM BoatRace and at http://twitter.com/2015Boat Race