Can You Predict The Winning Crew For The 19th Aberdeen Asset Management Universities' Boat Race? With thanks to Jennifer Kelly, Senior Account Executive, Tricker PR.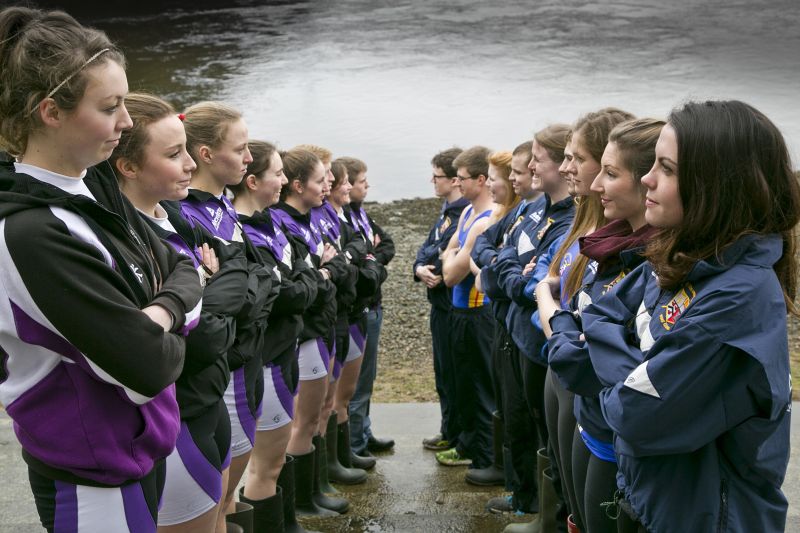 Rowers from the opposing crews in the 19th Aberdeen Asset Management Universities' Boat Race will unite this Saturday, 15th February 2014, at three locations – the Bon Accord Centre, Aberdeen Sports Village and Robert Gordon University, as they ask the public to place their votes on who will take home the trophy.
Crew members from Robert Gordon University (RGU) will come face to face with their rivals from Aberdeen University (AU) as they take a break from their hectic rowing schedules to encourage supporters to attend the Boat Race on Saturday 1st March 2014.
Members of the public will be asked to offer their predictions on which university will claim this year's title of rowing champion. There will also be free balloons on offer, and visitors will have the opportunity to quiz rowers about the sport, ahead of the anticipated race day.
Last year saw Robert Gordon University win the boat race for the second consecutive year, with a time of 8 minutes 18 seconds. While Robert Gordon University is hoping to make it a hat trick this year, Aberdeen University is also eager to take the lead, to secure their 15th boat race win.
Cheryl Smith, Marketing Manager of Bon Accord & St Nicholas Shopping Centres, said:
"Bon Accord & St Nicholas Shopping Centres are dedicated to supporting local community events such as the Aberdeen Asset Management Universities' Boat Race. This will be the 19th year that students and members of the public have come together on the River Dee to support Scotland's equivalent of the Oxford-Cambridge boat race.
"The pre-race event in the Bon Accord & St Nicholas Centres is a great opportunity for both crews of rowers to unite and showcase their talents to members of the public. On Saturday 15th February, shoppers will have a unique opportunity to speak with the rowers and hear all about the valiant efforts they put in in their attempt to secure the trophy."
President of the Robert Gordon University crew, Gillian Paterson, said:
"The crew has been working exceptionally hard, in the hope that 2014's race will see us claim our third win in a row. It is a pleasure to be able to take part in any activity that allows us to demonstrate our dedication to our sport and drum up support from members of the public. The public will have an opportunity to vote for who they think will win, so it will be interesting to see if their predictions prove to be right."
Lauren Cammaert, president of Aberdeen University boat club said:
"Saturday will see us come face to face with our rivals for the final time before the long-awaited boat race. With only two weeks remaining, we welcome any opportunity to get out there to share our progress and encourage the public to come along on the day. The boat race is always a great family day out with an atmosphere like no other, so support in our quest for victory is always welcomed."
The race will take place on Saturday 1st March 2014, from 1.45 p.m.  It runs from the Bridge of Dee to Aberdeen Boat Club.
To follow the Aberdeen Asset Management Universities' Boat Race on Twitter go to www.twitter.com/2014BoatRace and become a fan of the race on Facebook by visiting www.facebook.com/AAMBoatRace.