Three Aberdeen students studying at Robert Gordon University are hoping to make the cut and compete in the 19th Annual Aberdeen Asset Management Universities' Boat Race, Scotland's equivalent of the Oxford Cambridge boat race, in March. With thanks to Jennifer Kelly, Tricker PR.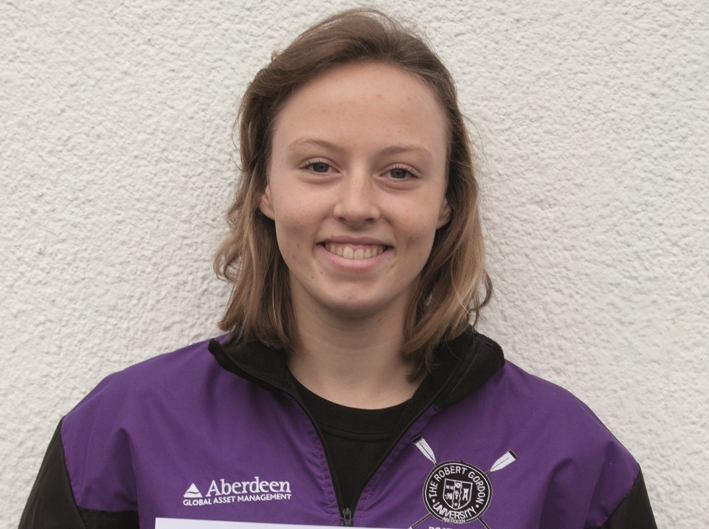 Aberdeen students Christie Duff (19), Iona Riley (21) and Lewis McCue (18) are all eager to be a part of the 19th Aberdeen Asset Management Universities' Boat Race.
The event will see the University of Aberdeen go head to head with the Robert Gordon University on Saturday 1st March.
Despite having career ambitions outside of sport, the three hopefuls would all love to take their rowing careers to the next level having attended the World Championships and even trialled for the Great British rowing team in 2013.
Christie, who studies Architecture, says:
"2013 was a fantastic year for me. Being able to witness such significant UK rowing events will stay with me for many years to come.  
"I first started rowing in secondary school after spending my youth doing gymnastics and trampolining.  These sports gave me a solid foundation and understanding that strict, controlled training often secures great results.  
"My proudest achievement in rowing so far is winning at the Henley Royal Regatta, and I would love to be selected to compete in the 2014 Boat Race team."
Applied Sport and Exercise Science student Iona also began with another sport, in her case netball, before turning her hand to rowing.
A Silver Medal winner at the World Under 23 Rowing Championships, she says:
"When I was in Primary 7 my teacher took the class down to the river to try rowing.  I was hooked from there and have been on the water ever since.
"To encourage other young enthusiasts, I coach at every available opportunity.  It can be difficult to balance studying with coaching but it's just so rewarding that I can't give it up."
For Sports Science student Lewis, there is a history of rowing in his family. He says:
"My grandfather rowed for Oxford in the Boat Race, so it would be fantastic to carry on the family tradition and represent Robert Gordon University in the Aberdeen Boat Race.  Sometimes it's difficult to keep university work and rowing both up to scratch, but it's all about learning that balancing act."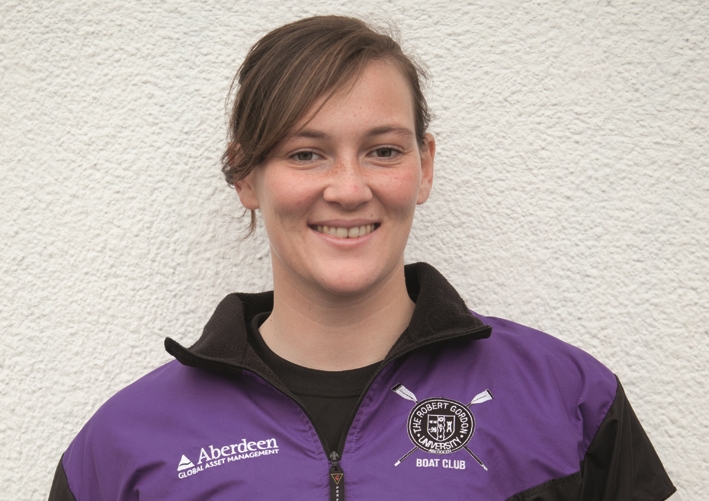 The final crews will be selected in early 2014 by each team president – Robert Gordon University Boat Club's (RGUBC) Gillian Paterson and Aberdeen University Boat Club's (AUBC) Lauren Cammaert – who will look at performance, ability and determination of potential team members when making their decisions.
To prepare for the March race, both clubs have already undergone months of gruelling training, including 6a.m. starts on the river.
Each of the 16 rowers will take just under 300 strokes in the course of the 3.5km race and, along with the crew coxes, will push their physical and mental endurance to the limit.  The race stretches along the River Dee in Aberdeen, from the Bridge of Dee to the Aberdeen Boat Club and in 2013 (RGUBC) won the race against (AUBC) by two and a half lengths in a time of 8 minutes and 18 seconds.
Martin Gilbert, chief executive of Aberdeen Asset Management, comments:
"The University boat club presidents have a difficult job ahead of them, with a number of talented individuals in both clubs vying to compete in what is Scotland's oldest and possibly most fiercely competitive boat race.
"Aberdeen Asset Management continues to show its dedication to fostering young talent, and we hope that the 2014 Boat Race will inspire more future athletes to take up rowing."
You can follow the 2014 Aberdeen Asset Management Universities' Boat Race on Facebook at www.facebook.com/AAMBoatRace or on Twitter at  @2014BoatRace.
Comments enabled – see comments box below. Note, all comments will be moderated.