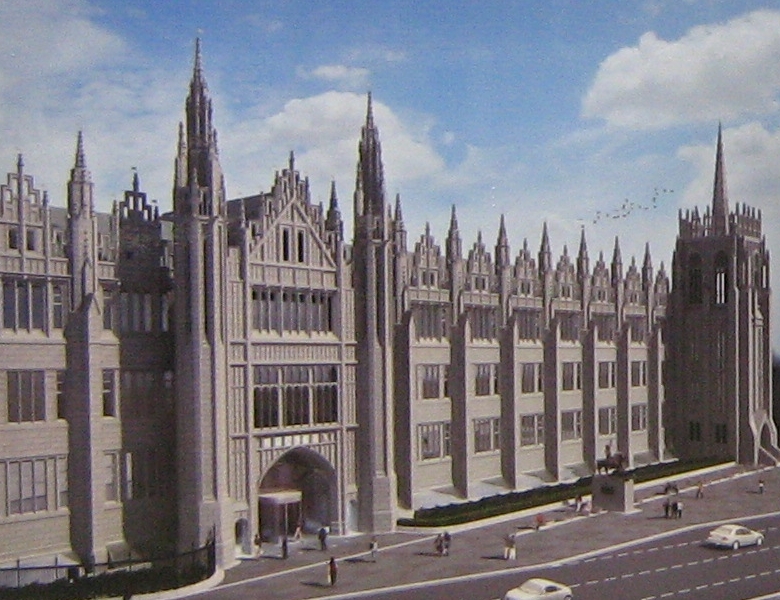 By Phil Johnstone.
In the wake of Aberdeen receiving the Carbuncle Award for most dismal town in Scotland and the on going row over the Marchiscal Square redevelopment the city could do with some good news.
A £2billion funding package as part of the 'City Deal' fund would alleviate any angst felt over the Carbuncle award.
If the bid for funds is successful they must be used to help the people who live and work in the area instead of subsidising large corporations so that they continue doing business in the area.
At the moment the money is earmarked for redeveloping the harbour, building a new exhibition centre, transport infrastructure and new housing. Whilst spending the money on a new exhibition centre is debatable, few who live in Aberdeen would disagree with the need for better roads and cheaper housing.
Using the money to start a massive program building good quality council houses would provide jobs, generate income for the council via rents and relieve the pressure on the overheated Aberdeen housing market. The cost of renting a room in Aberdeen has increased by 39% in the past 2 years. As prices spiral out of control it's making the city unaffordable for many and means attracting key workers such as nurses and teachers is increasingly difficult.
Due to the nature of the oil industry Aberdeen has always had a rather transient population but a significant amount of workers work onshore but commute weekly due to their inability to afford anything cheaper. It's important to make Aberdeen a place where people want to live not just a place where they work.
Comments enabled – see comments box below. Note, all comments will be moderated.
[Aberdeen Voice accepts and welcomes contributions from all sides/angles pertaining to any issue. Views and opinions expressed in any article are entirely those of the writer/contributor, and inclusion in our publication does not constitute support or endorsement of these by Aberdeen Voice as an organisation or any of its team members.]