This is a great time to be a musician; it's also a very hard time to be a musician as well. Arguably technology is behind this paradox. On the one hand, because technology has made it both easier to record and share new music, there has never been more competition in the music industry, and good bands have to stand out against a huge pool of talent all clambering for attention on YouTube and the like.
On the other hand, the ability to harness technology successfully is essential for fledgling acts and producers, and mastery of technology is what makes certain acts sound unique and separates them from the crowd. The more an aspiring musician knows about the aspects of the arts of performing and recording, the better their chances are for success.
The Ruptured Ducklings and their members are not leaving their success to chance; they're going down every avenue of the industry, as I find out. By Suzanne Kelly.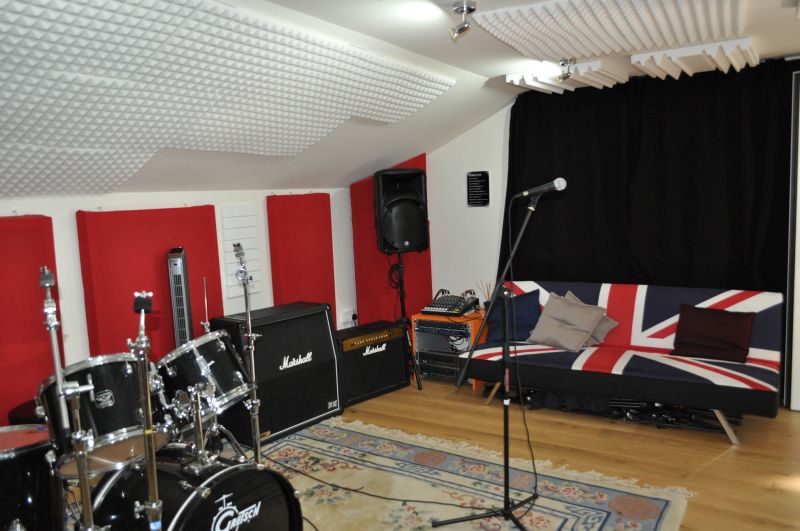 Jonny Lees and Calum Farquhar meet me at their new recording studio/practice space in Aberdeen called D-Range, off Holburn Road. Tucked away in a beautiful garden setting, D-Range is in pristine shape.
The two met at Aberdeen College, both studied music and went on to complete an HND in Sound Production.
Their main music preference is for Rock but they have a wide music taste; Green Day was mentioned, as was admiration for Butch Vig, producer of Nirvana's Nevermind.
Partners Lees and Farquhar have designed an impressive recording/rehearsal room and offer state-of-the art engineering/production facilities. Local acts are beginning to gravitate to D-Range, but that is only part of Lees' and Farquhar's enterprise.
The duo is in a band together.
The Ruptured Ducklings are Jonny Lees – Vocals; Mike Love – Lead Guitar (Backing Vocals); Calum Farquhar – Rhythm Guitar (Backing Vocals); and Allan Constable – Drummer. The act has just had a date at the Moorings which went down very well by all accounts. They have another gig coming up on the 20th September at The Moorings and will be giving away free EP's. The band can be found on Facebook; they can also be found on soundcloud.
Calum and Jonny's interests aren't limited to running the studio and promoting their band; they are working towards launching their own label.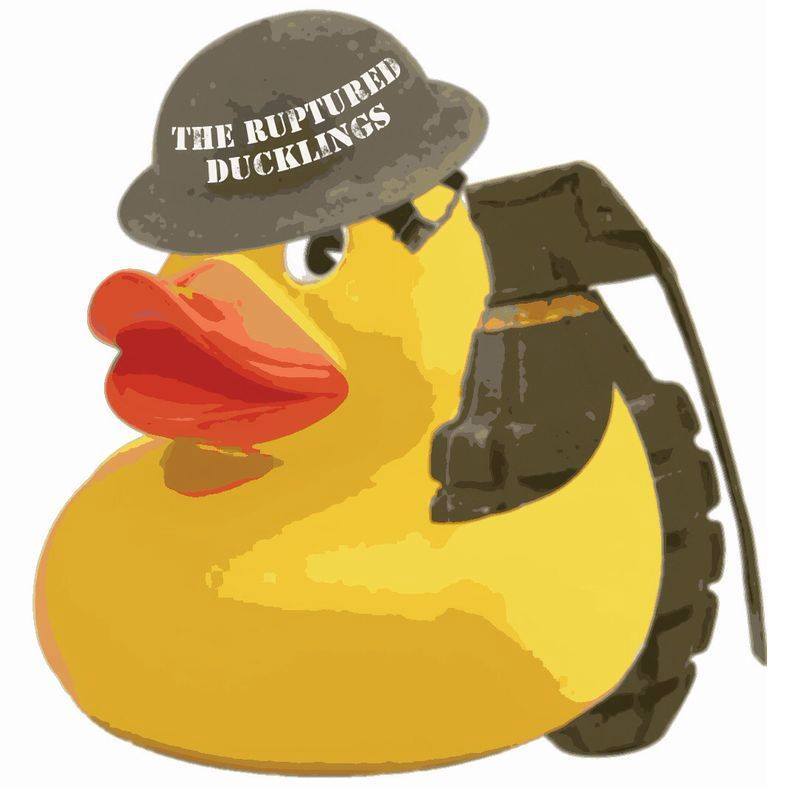 We discuss the pros and cons of music in Aberdeen; the two think the city is in one of its upwards cycles. They feel the opening of the venue Downstairs and acts like Semperfi and Akord who played download last year are helping to bring a positive energy to the local music scene.
They are very interested in helping young, developing talent. They want to bring high standards of recordings up in Aberdeen so bands don't need to go elsewhere for the standards they require. And it seems to me that they have a great deal to offer in that regard.
What does the future hold for D-Range? Their plans and services include monthly live streaming of bands, hosting band nights, voice overs for tv & radio, selling Acoustic Treatment products. D-Range also offers low tutor/solo rates between 10am – 5pm Monday to Friday. Their goal is to constantly sustain their high standards; I think they definitely will.
Comments enabled – see comments box below. Note, all comments will be moderated.
[Aberdeen Voice accepts and welcomes contributions from all sides/angles pertaining to any issue. Views and opinions expressed in any article are entirely those of the writer/contributor, and inclusion in our publication does not constitute support or endorsement of these by Aberdeen Voice as an organisation or any of its team members.]