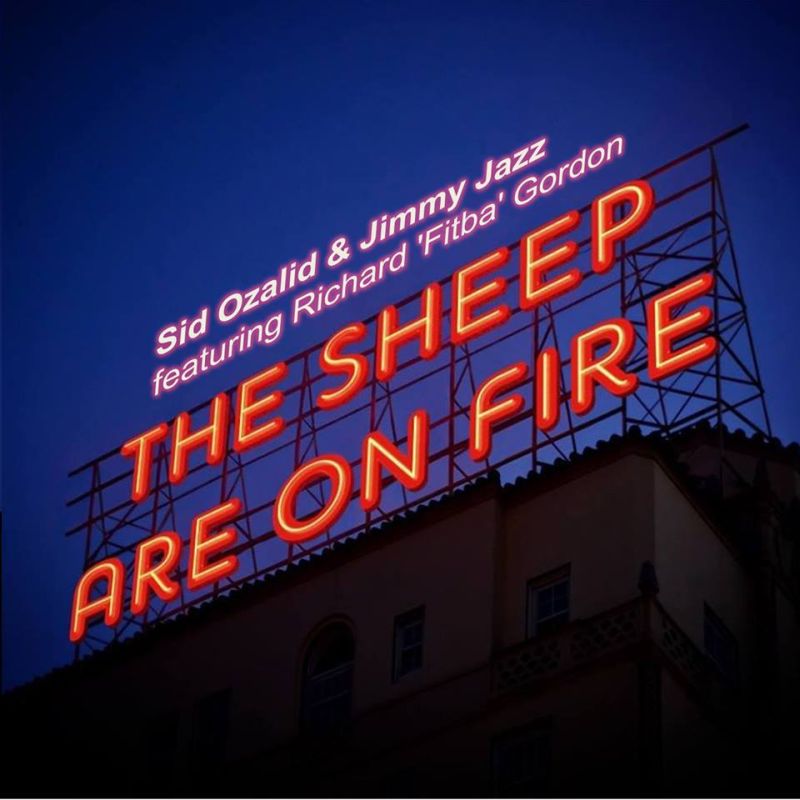 With thanks to Sid Ozalid.
A new anthem for Aberdeen Football Club has been launched ahead of the Dons' Scottish cup semi final with St Johnstone.
Topically titled The Sheep Are On Fire it has been described as:
"a comedic but very groovy tune that celebrates everything that is great about Aberdeen FC". 
To celebrate the birth of his son, Matthew, on the 21st March, just five days after the Dons lifted the League Cup, their first cup triumph in 19 years, best selling author and award winning poet, Sid Ozalid wrote a 18 verse poem about all the Dons players he has watched since the first match he attended in 1969. (AFC v Morton – Reserves)
He shared it with his friend Jim Shepherd of Jasmine Minks (Creation Records / Poptones Records / Alan McGee Signings) and the rest they say is history. Sid did have to cut it back to 3 verses, but thankfully, such lyrical gems as 'Heid like a spud, Willo Flood' and 'Big Eck, Powder keg, face like a scrambled egg' survived the edit.
When the Dons last won the League Cup in 1995, Sid was broadcasting weekly on Northsound Radio and had lots of 'fitba' chat with a young sports reporter called Richard Gordon. Sid had no choice but to invite him to take part in the recording.
Richard, now BBC Scotland Football Commentator, was happy to oblige and duly provided a spoof commentary which name-checks many Dons greats of the past as well as a few more recent red shirted heroes.
Sid also invited friends from other Aberdeen bands he had worked with from the 70's, 80's through to the present day. He likes to call them 'The Sheep Shaggers Male Voice Choir' and they – Fred Wilkinson (Toxik Ephex), Alan Davidson (The Kitchen Cynics), Wattie Duncan (Jasmine Minks) and Jeremy Thoms (Cathode Ray) to name a few – don't appear to have any objections.
Sid's only regret is that he feels he would have mustered a much larger flock had he not sent the invites out in the early hours of April 1st, but conversely, has come to the conclusion that this ploy was essential in rallying the 'right' kind of people for the task.
Play it loud and proud!
The Sheep are on Fire by Sid Ozalid, Jimmy Jazz, Richard 'Fitba' Gordon and the The Sheep Shaggers Male Voice Choir.
 https://www.youtube.com/watch?v=rhF3r4QVLo0&list=UUyPKRrSSwnYVYKIyxyQyn2A
Comments enabled – see comments box below. Note, all comments will be moderated.