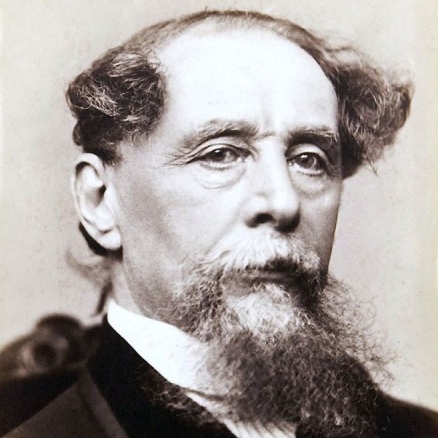 With thanks to David Innes.
Aberdeen has been selected to host the 2016 conference of the international Dickens Fellowship.
Held last year in France and scheduled for Chicago in July of this year, this annual five day celebration of the life and work of Charles Dickens will be held in Aberdeen in July 2016.
Dr Paul Schlicke, a leading Dickens scholar and retired senior lecturer in English at Aberdeen University, formally presented the bid from the Granite City at a meeting of the Council of the Fellowship in London.
Charles Dickens (1812-70) came to Aberdeen on two occasions, in 1858 and 1866, when he gave public readings in what were then the County Rooms (now the Music Hall), and in 1849 he declined an invitation to stand as rector of Marischal College.
The Dickens Fellowship, founded in 1902, is the biggest fan club of a dead author in the world and has branches all over the world. Aberdeen's group, started up in 2012, the bicentenary of Dickens's birth, and affiliated with the international organisation this past autumn. It is not only one of the newest branches but also the only one in all of Scotland.
In the early days of the Fellowship's existence Edinburgh hosted a branch, but it folded some fifty years ago. The international Conference has been held in Scotland only twice before, in 1929 and 1994, both times in Edinburgh. The decision to come to Aberdeen is therefore a tribute to the dynamism of the Aberdeen Dickensians and recognition of the city's commercial and cultural importance.
A civic reception will greet delegates, and the conference will be a showcase for all the attractions of Aberdeen and the North-east of Scotland generally. It will be an opportunity to show off the city's museums and art gallery and to provide excursions to regional castles and distilleries, to the Lewis Grassic Gibbon Centre at Arbuthnott, and to Hospitalfield House, the arts centre in Arbroath, at which a cache of Dickens's letters has recently been discovered.
The University of Aberdeen will have a central role to play, providing accommodation, dining, and lecture and seminar facilities. An exhibition is planned in the magnificent new Sir Duncan Rice library, which holds one of the richest collections of Dickens materials in the world .
Renowned Dickens actors Simon Callow and Miriam Margolyes hope to perform at Aberdeen's conference. The broadcaster, Aberdeen's own James Naughtie, has agreed to speak at the conference banquet.
For more information about the conference including enquires regarding  sponsorship, participation and membership of the Aberdeen branch of the Dickens Fellowship, see the website https://sites.google.com/site/aberdeendickensfellowship/ or contact Dr Paul Schlicke at p.schlicke@abdn.ac.uk, or tel 07864945213 (moble) or 01467643337.
The University of Aberdeen is a charity registered in Scotland, No SC013683.