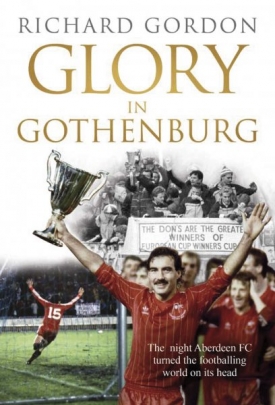 By
David Innes.
As every Dons fan knows, 11 May this year will be the thirtieth anniversary of Aberdeen's historic, memorable and emotional capture of the European Cup-Winners' Cup in Gothenburg. I think my jacket may be dry now after three decades in the airing cupboard.
It wis an affa nicht o rain. And beer. Even at Swedish prices.
We're the fans who celebrate success, you see. There are others who mark the jubilee of losing, yes losing, a European final by arranging a dinner. Then again, we've never lost a European final.
We're the last Scottish club to win a European trophy and are the only Scottish club to have a 100% record in winning European finals.
It was Real Madrid who we cuffed too – European fitba royalty, Franco's team, dumped on its Iberian arse by a team of swaggering Scots loons who played with pride and passion, fuelled by oatcakes and Aitken's rowies.
Proper mannies' fitba, if you will.
Never desist from making that known to our critics and foes. It's your duty. Go to it.
We reviewed Richard Gordon's marvellous commemorative Glory In Gothenburg when it was published at the end of last year. Some lucky readers won copies in a Voice competition at the time.
Now, courtesy of Black and White Publishing, we have a further two copies, this time of the paperback edition, to give away. We'll set the prize question during the week leading up to the anniversary celebrations, so look out for it.
Those who can't wait that long and who are pessimistic about their chances of landing one of our giveaways, can get their hands on a signed copy however. Author Richard Gordon and The Best Penalty Box Defender In The World, according to Sir Alex Ferguson, the blessed skipper and sweeper Willie Miller, the man who held the trophy aloft in cool, gallus trademark one-handed fashion as the bedlam ensued, will be signing copies of the book at Waterstones, Union Bridge, Aberdeen on Thursday 9 May at 1830.
Comments enabled – see comments box below. Note, all comments will be moderated.