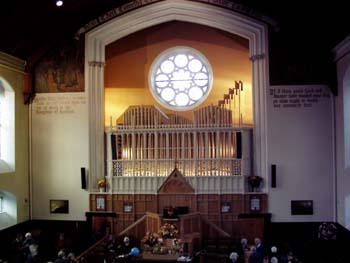 Holburn West Church, in Ashley Park Drive, celebrates its sixth annual Church and Culture programme with another varied series of events bringing together faith and the arts, Alan Jackson tells Voice.
It meets at the church every Monday evening and Thursday afternoon throughout November. The series started on Monday 4 November when Hamish Mitchell read his poetry, describing moving childhood experiences of war and polio.
Future sessions will include discussions of Shakespeare's history plays, C.S.Lewis's Screwtape Letters, The Devil in Verse – Readings from Milton and Burns and a session of sacred music led by jazz-influenced John Montgomery.
Perhaps the highlight of the programme is a double drama bill featuring plays for voices, presenting Don't Know Nothing, the story of Jo in Bleak House and a modern adaptation of The Parable of the Good Samaritan on Monday 18 November.
This will be followed by a discussion on poverty and compassion in our society.
All are welcome and full details of the programme can be obtained from the church website or by calling 01224-571120.