Voice's Old Susannah looks back on the week that was, complete with Zeppelins, BrewDogs, and a bad smell coming not from the Torry sewage plant, but a whiff of scandal from Edinburgh. By  Suzanne Kelly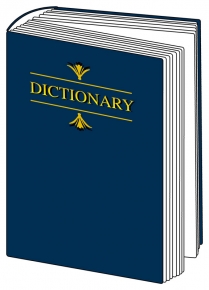 Tally  Ho!  By the time you read this, I'll have been to the Led Zeppelin film 'Celebration Day' at the Belmont.  Am counting the minutes.  Another major highlight of this week was  BrewDog Aberdeen's second birthday party.  I celebrated with great people, great beers, food and a lovely cake.  Happy Birthday to Brew.
I also took in a bread-making course at Nick Nairn Cookery school; it was a great course, not least because of the lovely breads I got to take home (including the tutor's lovely white loaf).
On the down side of this week, a dog has disappeared from its garden on Holburn Street.  Grampian police downplayed earlier Facebook posts warning of potential dog thieves in our area. 
The police issued a Facebook post about a week ago, saying dog-napping worries were just rumour-mongering, and several FB posters chimed in to ridicule the people worried about potential thefts.
The cops categorically claimed no such thing was going on. Fast-forward to 16 October, and a dog has mysteriously disappeared from its back garden in Holburn Street.
Unless the small dog, not tall enough on its hind legs to reach the lock, undid the lock, went away, and decided never to return again for food or shelter, it looks like theft is a possibility.  However, the police refuse to treat this as a theft.  There is no evidence you see.
Perhaps they had expected a smoking gun, guys in striped shirts wearing masks holding bags of swag?  I wonder whether they even checked the gate for fingerprints – they certainly could have done so.  The moral is – keep an eye on your pets as much as possible, and report anything like thefts or suspicions straight away to the Scottish SPCA – and/or email stop.dogfights@yahoo.co.uk.  PS – dogs, cats, handbags, Led Zeppelin CDs , etc. are not safe left alone in cars for any length of time, either.
Common Good Aberdeen reached its financial target of £15K for a children's play area in Union Terrace Gardens with ease, expect a play area in UTG sometime soon, hopefully with a volunteer-run, cafe, too (with all profits going directly on UTG).  No one could object to putting a play area in a city centre park, could they?
But perhaps best of all this week was sharing joyful commuting stories with fellow bus travellers.  To a man we're all thrilled to bits at the reduction in routes.  We are of course waiting for the corresponding reduction in bus fares, which must be just 'round the corner'.  How wonderful that the No. 21 bus is no more, just as those wonderful Milne homes are going up in Cove.
  I'm wondering  exactly what kind of 'independence' Alex is actually offering
It must have been my imagination (and the imaginations of a few dozen other people), but it seemed as if quite a number of scheduled buses (no. 3s, 1s, etc) didn't actually materialise when they should have.  I got to learn a few more new words from fellow travellers while waiting for a No. 1 bus on Monday evening.
In the wider Scottish environment, this was the week that Cameron and Salmond signed up to a yes/no referendum (wish we'd done so over the gardens –  but never mind).  Alex smiled from the covers of most newspapers this past week, and he told the press:-
 "I didn't want to look too triumphant." 
Don't worry about that, Alex, you didn't.
In fact, Alex is starting to look like a man with Ninety-Nine Problems.
Old Susannah is looking at some of these minor worries.  All things considered, I'm wondering  exactly what kind of 'independence' Alex is actually offering.  For openers, once you consider some of Alex's  pals, you come to one inescapable question:  How independent exactly is Alex himself?
Is he offering Scots independence or perhaps a form of government that is just a little bit older?
Feudalism: (Eng. noun) – A system of governance/land steward ship prevalent in the middle ages in Europe where a small minority of wealthy property holders wielded power over those with less money, and a great gap existed between the haves and have-nots.
Believe it or not, it was not only the English who were oppressing the Scottish people throughout history, many Scottish nobles did so, too.  Clan warfare, theft, battles, treachery, wife-stealing, drunkenness, cruelty – these are not just part of the daily grind at Holyrood.  Indeed, there were many forms of Scot on Scot violence in the bad old days, too.
In the feudal societies of the past, a rich man owned everything in his territory and all those below him fell in line in accordance with his wishes.  If this 'lord' (or sometimes the noble was given the title 'Sir', as in 'Sir Ian Wood') wanted a castle, a bit of land, or say a granite web, his lackeys ensured he got what he wanted by hook or crook, or compulsory purchase order or by an arm's length management company or Aberdeen City Gardens Trust.
Thankfully, the days of the rich man dictating the future of the land to the common man are gone.
Alex Salmond will ensure that no rich men can possibly dictate policy, seize land (or public parks), bend Quangos to their will, shield their gold from the taxman via offshore schemes, etc.  No, Alex won't in any way favour the rich or help them gain unfair advantage.
If he did do so, say for a Murdoch (to whom he seems to have offered his services at one point), a Wood (whose web he favoured) or a Trump (who got permission to ruin the only moveable sand dune system on the UK mainland), then we would not have a free republic.  We would have feudalism.
Intervention: (Eng. noun) to take action in a situation to try and prevent an undesirable outcome.  Interventions can be legal or not.  In Scottish politics – usually not.
When Aberdeenshire Council said no to Donald Trump, Alex's Government weighed in and  said 'we're open for business; c'mon over'.  Thanks for the intervention!
But now it looks as if when Scottish Futures Trust (SFT) didn't give the beautiful, sparkly granite web the thumbs up, Alex intervened again.
The cat is out of the bag, the chickens have come home to roost, and so on.  No doubt with the best interests of Aberdonians at heart, Alex seems to have put the £140 million web into position to get TIF funding.  Where would we have been without him?
This little intervention raises just one or two questions.  Firstly, I wonder what first attracted politician Alex Salmond to Billionaire tycoon Sir Ian Wood and his Wood-Wide-Web?
How could Scottish Futures Trust (SFT) criticised Wood's wonderful web?  Well, for openers here is how it scored ( click on table to enlarge ):-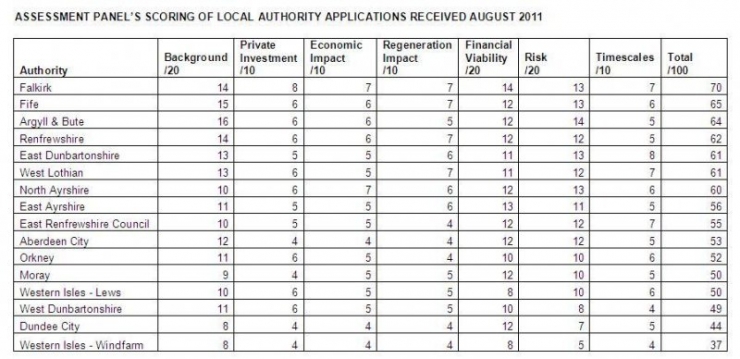 http://www.scotland.gov.uk/Topics/Government/Finance/18232/FOI/TIFScoring
"…further detail / clarity could have been added in relation to:
The potential level of private sector activity created (in terms of NDR creation) and its likelihood
The underlying enabling nature of the assets themselves – i.e. why are these the right assets
The potential level of retail activity in comparison to the overall activity enabled by the TIF
The rationale for the redline
The key milestones of the project
The consideration of risk and risks beyond those detailed in the submission"
http://www.scotland.gov.uk/Topics/Government/Finance/18232/FOI/TIFComments
The SFT/Government fought tooth and nail (whatever that means) against Steve Vass of the Herald getting this information made public.  For one thing, the SFT claimed people weren't smart enough to understand their findings.  Quite right.  They argued people would not understand  that Scottish Futures Trust and its reports were only meant to guide the Government, which was then free to ignore the report and do whatever it chose to do.  Funny, this method of government consultation seems perfectly obvious to me.
You are of course as surprised and disappointed as I am that our web didn't get higher scores.  It's hard to imagine SFT deciding there were some financial and risk elements.
We should have sent them some of those lovely glossy brochures from Vote for the City Gardens Trust –  you know, the ones that promised 6,500 permanent jobs and £122 million flowing into Aberdeen every year if we got us a web.  That would have swung the balance.
Some  voters may well wonder why this SFT  information wasn't  shared in advance of any referendum vote.  I'm sure it was for our own good and not to confuse us with facts.  However, if you  are angry we had a referendum with crucial facts withheld deliberately, Go Ask Alex.  Just drop him a line to find out who was playing at what, and why anyone thought we weren't clever enough to understand a short report.
  No doubt Alex is confident that an independent Scotland will demand a granite web
Perhaps this is all too complicated for us non-Government mortals after all.  I'm so confused I'm thinking the Government wanted a trial run of the referendum system to see what the pros and cons were in advance of the Independence Referendum.
The pros?  You can put anything you want to in a glossy brochure, true or not as long as you remain anonymous.  Result!   You can also hide the voting record from any scrutiny, as was done in Aberdeen.
The Cons?  I think there were plenty of 'cons' involved, don't  you?  In fact, I'm fighting the urge to list the cons by name.
You could also be forgiven for wondering  why the SFT report was prepared in the first place, if the Government had its own ideas about what should or shouldn't be given a TIF loan.  (Old Susannah heard an unconfirmed rumour that Alex told Sir Ian to 'leave his money on the table' for a year.  No doubt Alex is confident that an independent Scotland will demand a granite web.  We could put it on the back of the new Scottish Banknotes).
So, Alex is going to try not to look too triumphant.  If it helps, Alex, just think back to some of your finer moments:-
Testifying to the Leveson Inquiry – Alex claimed the Observer had hacked his banking account in 1999 (no evidence was found) – almost as if he were trying to deflect attention from the revelation that Mr Salmond's adviser (Aberdein) – had agreed that the first minister would call Culture Secretary Jeremy Hunt "whenever we need him to" on Murdoch's behalf.
intervening in Aberdeenshire planning permission and giving Trump carte blanche to bulldoze the SSI, make life a misery for the existing residents, and run the area with heavy-handed security
Asking Donald Trump to back the return of Megrahi to Libya
Spending c. £48,000 to go to the premier of the film 'Brave' with an entourage
Claiming a sum adjacent to £1,800 per week for food and drink (four year period May 2007 onward)
Meddling in the future of the Granite Web, and elevating it over other areas' projects
Cutting money to charities while allowing unelected quangos to thrive…..
It might not amount to quite 99 problems, Alex, but you're getting there.  Give it a week.
Teflon: (mod Eng.noun) a non-stick coating often applied to pots and pans.
Bill Clinton lurched from sex scandal to Whitewater financial scandal and back to sex scandal again, yet he escaped relatively unscathed.  People called him 'the Teflon President':  nothing stuck to him.
Not that our First Minister would ever do anything untoward of course, but it is almost like he's using deflection techniques – sorry to even think it!  Just because he showed up at Leveson with counter claims that he had been hacked when he was there to testify as to his relationship with Murdoch is no reason to think he's a slippery character.
In fact I've  written to Salmond to ask for his comments on some of these little trifling issues.  As soon as he answers, I'll let you know.  Until then, just keep waving the Saltire, chant 'Freedom!' and believe everything you're being promised.  Would Alex ever steer you wrong?
Just one little thing to remember:  sooner or later that non-stick pan stops working, and it gets thrown out.
Next week:  A wee update on council finances, and an old FOI of mine updated.
 Comments enabled – see comments box below. Note, all comments will be moderated.