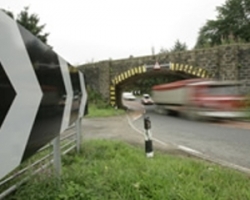 Issued on behalf of Nestrans by 
The BIG Partnership
. With thanks to
Dave Macdermid
.
Nestrans, the statutory regional transport partnership for NE Scotland, will be submitting its views to Transport Scotland's Rail 2014 consultation following a positive meeting with members of the North East Transport Consultative Forum.
Derick Murray, Nestrans Director, commented:
"The meeting was extremely useful and covered a variety of rail-related subjects, including through trains to London, commuter trains, Sunday services, overcrowding and comfort levels on the current rolling stock. Once these matters have been discussed and a considered response prepared, we will be writing to Transport Scotland with our input to the consultation."
Murray hopes that the Nestrans response will result in further enhancements for NE rail passengers. ScotRail has already agreed to introduce additional carriages adding 500 seats to Aberdeen–Inverness services from 12 December as a result of Nestrans raising concerns about overcrowding. This is "excellent news for passengers", he believes.
Further good news is that from the same day, the 2105 Aberdeen–Edinburgh service will call at Laurencekirk from Monday to Saturday, giving a later last train back from Aberdeen on Saturday nights.
The 0941 Glasgow–Aberdeen service will stop at Laurencekirk and Stonehaven on Saturdays, as well as weekdays.
The Nestrans board will consider its response to Transport Scotland on February 15 with the consultation closing on 20 February.