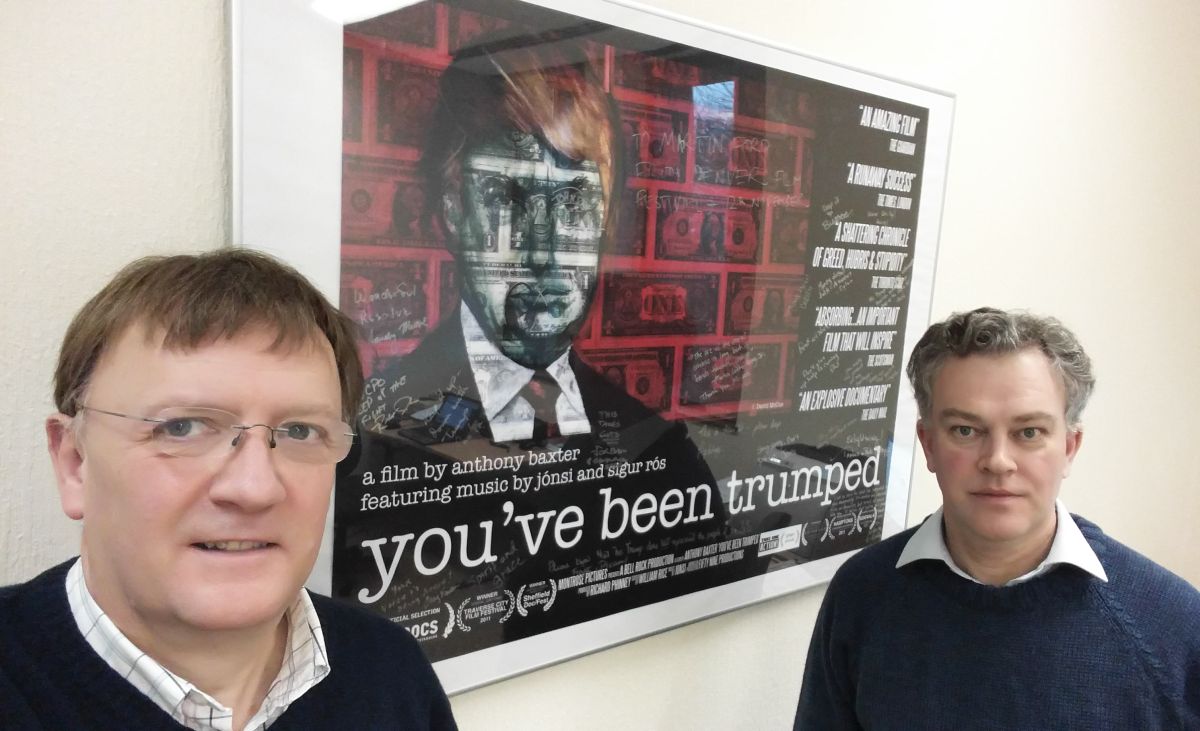 With thanks to Martin Ford and Paul Johnston.
Two Aberdeenshire councillors are dismissing Mr Donald Trump's latest threat to cancel investment in his Scottish golf courses. Mr Trump was reacting to the petition calling on the Westminster government to ban him from the UK signed by over 570,000 people.
Democratic Independent and Green councillors Paul Johnston and Martin Ford are questioning the likelihood of the investment going ahead whether Mr Trump is banned from the UK or not.
Said Cllr Martin Ford,
"Mr Trump has been promising hundreds of millions of pounds worth of investment in Aberdeenshire for ten years. He has also been threatening not to make the investment ever since he announced it.
"Mr Trump routinely uses threats to try to get his own way, to attempt to exert leverage over Aberdeenshire Council or Scottish Government decisions.
"Back in 2007, Mr Trump's threat not to invest if he didn't get everything he wanted clearly had the Council and the Scottish Government dancing to his tune.
"Surely, no-one is going to fall for this meaningless threat now. After ten years of promising an investment that has yet to materialise, the sensible working assumption has to be it's not going to happen. The rational response to Mr Trump's pronouncements is to ignore them."
On Wednesday (6 January), Mr Trump said he would not invest £500 million in his Menie development nor £200 million at Turnberry if he was banned from the UK by the UK government. In 2007, Mr Trump promised to invest £1 billion at Menie – a claim repeated regularly over the following years. Mr Trump's actual spend at Menie is believed to be less than £30 million.
Last year, Mr Trump announced his intention to apply for planning permission for housing and other further development at Menie. No corresponding planning applications have been submitted.
Cllr Paul Johnston said:
"We should deal in facts, not Mr Trump's media comments. Mr Trump has invested less than £30 million at Menie and makes an operating loss on the course. All else is speculation."
Comments enabled – see comments box below. Note, all comments will be moderated.
[Aberdeen Voice accepts and welcomes contributions from all sides/angles pertaining to any issue. Views and opinions expressed in any article are entirely those of the writer/contributor, and inclusion in our publication does not constitute support or endorsement of these by Aberdeen Voice as an organisation or any of its team members.]