The usual satire is suspended temporarily for a look at some of the comments Aberdeen Voice has had about some petitions. By Suzanne Kelly.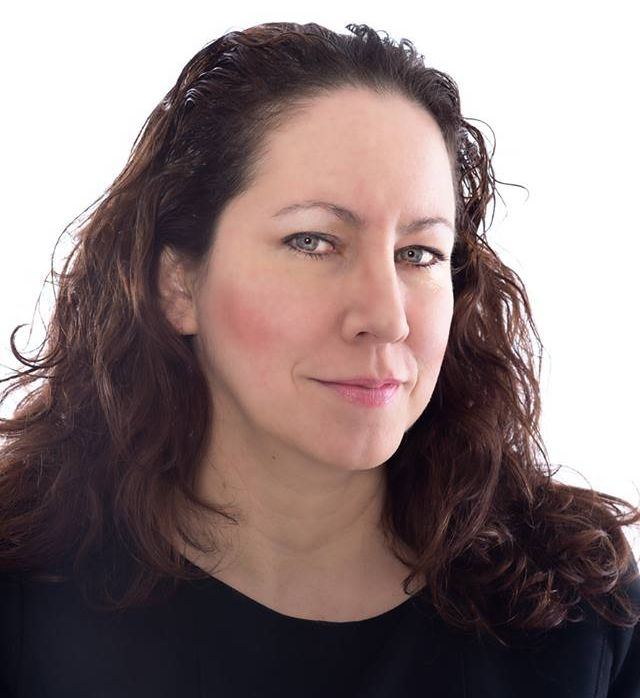 Two days ago a petition went live to ban Trump from the UK for hate speech; 5 days before that, a petition to revoke Donald Trump's honorary degree from RGU was started. I had hoped both petitions might get a little attention. They did.
That they exist is down to many factors; groups like Tripping up Trump, organisations like 38 Degrees, which created, promoted, supported the RGU petition. People like the Menie Estate residents and their experiences are never very far from my thoughts.
The celebrity George Takei (aka Sulu) had written a piece on how he'd never allow a situation like the WWII Japanese internment camps to arise again, and it was very moving.
Lots of protest songs, lots of protest art, and lots of individuals out there fighting their corners with their own petitions across every social ill there is.
I knew I'd have people agree with me; I knew people would condemn me. But I never, never thought RGU would revoke the degree so swiftly; I never thought 75,000 people would ask them to do so.
Not for a second did I think getting 100,000 people to take the time and trouble to sign and then confirm their signatures on the UK ban petition would be easy.
It reached that level within 24 hours of the petition being live, and as I'm writing, over a quarter of a million people want Donald Trump banned for hate speech. This is a huge goal for unity against racism and prejudice, whatever happens. If I could buy every signatory a BrewDog, then I would.
As to people condemning me, Britain First have a pro Donald Trump petition; and plenty of people are sending me / 38 Degrees comments against what's happened.
Perhaps you'd like to see some of these comments, both good and bad. I'd love to do the usual satire about the Council, I'd love to praise the beauty of the Marischal Square project or the success of the Tree for Every Citizen scheme in establishing a beautiful forest on Tullos Hill. But that will have to wait. I've done over 20 phone/tv/radio interviews, and have one at 11:45 tonight.
Normal service will have to resume when things go quieter. For now, enjoy some of the many comments Aberdeen Voice and I have recieved.
The Good:
It was interesting to see how many people from other countries wish they could have signed the petitions.  As Steve Duncan put it:
"I was made aware of your petition to bar Donald Trump from traveling to Great Britain. As a U.S. citizen I'm filled with shame he represents our nation on the national stage in any fashion. I wish there was a way to include non-British signatories to your petition, as a way of impressing upon your Parliment the widespread consternation with Trump's deplorable policy suggestions and opinions.
"Have you thought of offering an U.S. version of your petition, sort of an addendum to your efforts? Put that petition up in The States and I'll venture a few hundred thousand would sign on. I certainly don't want him sullying your grounds."
The Bad
Boniface wrote the following; I am trying to figure out if they are better at satire than I'll ever be, or if they've got a point:
  "GO TRUMP! BUILD THE WALL! PROTECT WHITE CIVILIZATION! WE STAND WITH YOU!"
You've got to respect the use of the capitals; I might not have taken notice of this one otherwise.
The Ugly:
A facebook message reads:
"Your just such a typical fucking gobby Middle class British woman who doesn't like what someone says, about Banning Muslims, if u fully listen to what trump says, it's to ban them until the visa situation is sorted out so we're not letting fucking terrorists in, or is that what u want to do? Let "Refugees" into America without knowing who they are, you should just consider yourself a terrorist for that ???? typical middle class women"
– Alas Jamie!  You seem to have missed 99% of the other things Trump's said in the past, and you are slightly misguided:  the petition came out before the anti-Muslim quote was even made. But full points on one score; yes, I'm a completely typical middle class woman.  If you say so.
A Mr A Dore has this to say. Alas! Like Jamie above, he doesn't seem to know I am US born.
"Ms Kelly
How dare you interfere with our US politics and how dare you start a petition to refuse entry of D J Trump into the UK. You should mind your own business and realize the treats to your own homeland. My family fought the Muslim hoard in the third Crusade with Richard I and my antecedent Stephan de Longchamp routed Saladin. You seem to forget Islam has sought our Christian and Judaeo destruction for 1,400 years.
"Putin is considering using ICBMs against ISIS which will define exactly what Trump has declared when he put down the gauntlet against Islam. Please retract your stupid Nanny petition and go back to crochet."
Personally, I'd love to have more time to crochet, sew and paint, but that will come later.
A succinct comment from Wayne M:
"Kelly is a moron,"
… and:
"Fuck that bitch Kelly."
– Ah Wayne, it's been said before. It's this kind of structured, intellectual debate that makes writing worth it. Your mum must be very proud indeed.
Someone calling themselves George Bush from Bush City writes:-
"trunp is human and scared just like the rest of you of ISIS so block them from entering any country. Islam is not a christian view religion. duh..!" 
– Well, you learn something new every day.
A Ms Josephine Hawk writes:
"Soon to begin – a petition to ban the bitch Suzanne Kelly from the U.S. What happened in Paris and San Bernadino will be coming soon to neighborhood near you if the Muslims have anything to say about it. Remember when they burned cars by the hundreds in France. How is that assimilation working out for you in the U.K.?
"On a recent trip to Britain, I can't count how many people said that the "country is not theirs anymore". All you have to do is go to Heathrow to see that. Some of you politically correct mother fuckers need to wake up before it is too late for you." 
– When I find that petition to ban me from the US, I'll share the link. Did the rest of you know that Heathrow has international people moving through it? I should have been told.
Louis Friend wrote:
"So it's only freedom of speech when it's the type of speech you deem to be correct? At the end of the day more people didn't sign the petition than did. I can't help but feel there is a vindictive element to this petition, you didn't stop his "ecological disaster" of a golf course so we will have our round two with this petition. There are actual hate preachers in this country who publicly call for the destruction of Britain.
"Where is you petition for them to be deported and banned? Seems that a rich white male oh and American makes an easier target for the socialist left leaning lunatics. I don't agree with what Trump said, but I agree that he has a right to say what he thinks If you don't like it?…change the channel."
– Yes Louis, I should have given up when I didn't win the environmental battle, because if at first you don't win, give up. Free speech is of course the same as saying anyone can say anything they like, whether it incites violence and hatred. Thanks – had thought there was some kind of difference. But some of us socialist left-leaning lunatics are actually American. And white.
And for the record I've objected to hate speech wherever it comes from. I should just admit I didn't save the sand dunes and the Menie environment, sit back and do nothing as someone filled with prejudice gets celebrated with degrees and honours, and who wants to have their finger on the button. Seems a good plan.
The legal expert:
"Whenever the President finds that the entry of any aliens or of any class of aliens into the United States would be detrimental to the interests of the United States, he may by proclamation, and for such period as he shall deem necessary, suspend the entry of all aliens or any class of aliens as immigrants or nonimmigrants, or impose on the entry of aliens any restrictions he may deem to be appropriate."
And there you have it, a rich vein of responses. Finally here are one or two I'll fondly remember:
The humourist:
"Rather than bar him from entering Great Britain, perhaps you could admit him and then immediately send him in exile to one of those tiny little rocky islands far off the coast of Scotland, the ones that are only like twenty by twenty feet or so. Drop food for him every few weeks, but that's it. He'll have to stay on his tiny island until he apologizes.
"Please, Britain, you are our ally. Couldn't you take him off our hands for us here across the pond? The great majority of we Americans do not want Adolph — er I mean Donald over here any longer"
The Kind:
Umm Arif on Facebook wrote:
"Just wanted to say … Thank You and my God bless you. A [A Human, A British, A tax payer (pay 20K+ tax per year and proud of it) / A Muslim] from London.  Have a great day!"  
– some of the slightly intolerant might want to mull this one over.
Clem Smith on Facebook wrote:
"Oh, man. I just read about the petition you started to keep Trump from entering the UK. I have to say I am so happy to see that! I'm from the US and he is not well-liked here, either. I love that you started that petition! I so hope it is successful! (And I hope you see this message so you know he is not representative of most Americans. In fact, he makes me wish I could move … out of America.)"
Finally, I thought this was very sweet; I leave you with one more from Jane Doe. I knew I'd get abuse; that's what happens to people who stick their head above the trench. If I get any that is in any way rational, I'll let you know. I wish there were space for all the many kind words I'm getting. Maybe later.
"Please tell Suzanne Kelly THANK YOU from all rationale, compassionate, emotionally mature, mentally stable, humane Democrats, Republicans, Independents, Libertarians, Green Party members, etc. etc. in the USA that we completely agree with her, are truly appreciative of her petition, would sign it if we lived in the UK, are appalled beyond belief at the utter audacity of Mr. Trump, and view him only as a shameful representation of a dangerous, bigoted, narrow minded sector of our country now given a powerful voice on an international platform.
"While some fear what will unfold during the course of his now violent campaign activities, we now know we have active partners who also see the urgency around condemning and controlling his outrageous behavior."
Next week – a return to the usual Old Susannah satirical column, unless I've been deported, hung, drawn and/or quartered.
Comments enabled – see comments box below. Note, all comments will be moderated.