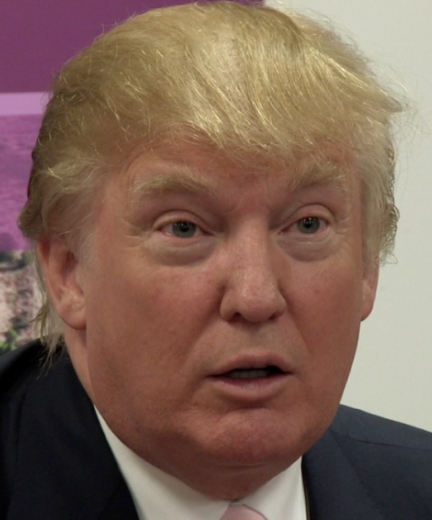 With thanks to Suzanne Kelly.
Donald Trump's latest attacks on religious groups, nationalities, and people with physical challenges spurred Aberdeen-based campaigner Suzanne Kelly to take action.
Kelly has launched petitions asking Home Secretary Teresa May to block Trump from
the UK for his hate speech, and asking Aberdeen's Robert Gordon University to strip Trump of the honorary doctorate it bestowed on him.
Text of Kelly's draft petition to the UK Government is waiting approval; it reads:
"The signatories believe Donald J Trump should be banned from UK entry for his continued, unrepentant hate speech and unacceptable behaviour. His unacceptable behaviour is well documented, and we feel it foments racial, religious and nationalistic intolerance which should not be welcome in the UK.
"The UK has banned entry to many individuals for hate speech. This same principle should apply to Donald J Trump. We cannot see how the United Kingdom can condone his entry to the country when many people have been barred for less.
"If the United Kingdom is to continue applying the 'unacceptable behaviour' criteria to those who wish to enter its borders, it must be fairly applied to the rich as well as poor, and the weak as well as powerful."
A link to the pending UK Government petition can be found here: https://petition.parliament.uk/petitions/114003/sponsors/nGGS2xREOf7xenNcRh
Campaigner Suzanne Kelly contributes to online newspaper Aberdeen Voice (www.aberdeenvoice.com), and has written a report analyzing Trump's presence at the Menie Estate and has followed his career.
She said:
"The government is to be congratulated for keeping people who preach hatred and intolerance out of the UK. If Trump doesn't fit the criteria of 'unacceptable behaviour' that has kept so many others out, I'd very much like to know why. It's getting to the point that I can't think of any group he hasn't made negative remarks about, but some of his recent comments seem to me to hit out at religious freedom, people with physical disabilities and whole nations.
"I don't know where this man belongs, but for me, it's definitely not in the White House, and it's definitely not as a welcome guest in the UK. I hope he'll lose his 'Global Scot' status and his honorary degree from Robert Gordon University, too.
"I'm not alone in feeling that any group that would willingly endorse him at this point is on shaky moral ground. Any UK groups that receive taxpayer funding should not align with this person, and should re-think their positions.
"When I first discussed launching petitions on these issues, all the feedback was positive. In fact, there are so many people around the globe who want to stand up and be counted that a second petition open to everyone, not just UK citizens, has been created as well, demanding that Robert Gordon University revoke Trump's honorary degree."
The text of this petition reads:
"We respectfully request that Robert Gordon University (Aberdeen) strips Donald Trump of the honorary degree it bestowed on him with immediate effect."We feel that Donald Trump's unrepentant, persistent verbal attacks on various groups of people based on nationality, religion, race and physical abilities are a huge detriment to RGU. Hate speech must not have a place in academia, in politics or on the world stage. We are confident RGU will agree with the petitioners, and act swiftly.
"We would also note the brave opposition of Dr David Kennedy to this degree at the time it was bestowed."
A link to this petition can be found here: https://you.38degrees.org.uk/petitions/donald-j-trump-revoke-rgu-degree
Kelly also plans to petition her local and national governments to cease all projects which join Trump's business interests and taxpayer money.
Comments enabled – see comments box below. Note, all comments will be moderated.