With thanks to Phil Moar, Account Manager, Citrus:Mix.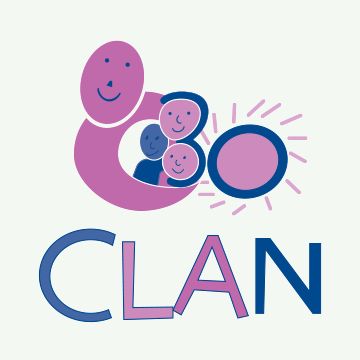 A technology usually used to photographically capture and manage oil platforms and crime scenes has been put to use to help north-east charity CLAN Cancer Support.
Perhaps not an obvious fit, the SeaEnergy team's vision was to use its R2S visual asset management system to photographically capture CLAN House into its software to provide the charity with the ability to visually demonstrate the facilities that its Aberdeen headquarters offers.
Claire Fleming, SeaEnergy's Corporate Communications & Research Manager, commented:
"There is no denying that it is a tricky time across our industry, but we wanted to look for some positives. We needed to find a project to help the continued professional development of our team, keeping them engaged and challenged while the demand for deployment was not high.
"We decided that one positive way we could embrace this challenge was to do something in support of a local charity and part of a corporate social responsibility initiative.
"CLAN is very local to our Rosemount offices where our R2S photographers are based. Like many others in the city, I was aware of the work CLAN did but regularly drove past CLAN House without a real understanding of what went on inside.
"It took no time for the team at CLAN to see the application as we did, but also how it would benefit them in other ways too."
Dr Colette Backwell, CLAN's Chief Executive, said:
"Sea Energy's innovative approach to CSR during the current economic downturn is to be applauded and highlights its continued commitment to local charities.
"CLAN and our clients will benefit greatly from the virtual tour which will go on our website after our Christmas Cracker event this week. It will allow people with cancer, their families and carers to see what we have to offer and perhaps help them to make that first visit to access our wide range of wellbeing services and emotional support.
"The virtual tour also has an important role to play in allowing a number of people affected by cancer from across north-east Scotland, Orkney and Shetland to gain an insight into our facilities before making the journey to Aberdeen for treatment. We place a great emphasis on the comfort of our clients and anything that can make their time away from home that little easier is always greatly welcomed."
Claire Fleming added:
"I know that many companies are facing operational and business challenges but finding ways to help in terms of donating time and skills can make a real difference – offering benefits to both the donor and recipient. All of us involved with the project have taken away a lot more than a greater understanding of CLAN as a charity; it has been a real privilege to be involved."
The R2S capture of CLAN House was shown publically for the first time on Friday, November 27, at CLAN's annual Christmas Cracker event.
About SeaEnergy PLC:
SeaEnergy PLC is an innovation-led offshore energy services business, based in Aberdeen, Scotland and listed on the London Stock Exchange's AIM Market.
R2S Visual Asset Management system (delivered by SeaEnergy subsidiary Return To Scene) provides photographic capture and three dimensional modelling of oil & gas installations, linking these images to asset management databases for major international oil operators, allowing them to improve the performance of their assets whilst providing operational efficiencies.
R2S Forensic is an interactive software system that enhances planning, investigation and collaboration through the power of visual imagery. The R2S Forensic system has revolutionised the presentation of crime scenes. It creates an information rich walk through environment which seamlessly links all relevant technical data.
Return To Scene was acquired by SeaEnergy in August 2012.
Comments enabled – see comments box below. Note, all comments will be moderated.