Voice's Old Susannah takes a look over the past week's events in the 'Deen and beyond. By Suzanne Kelly.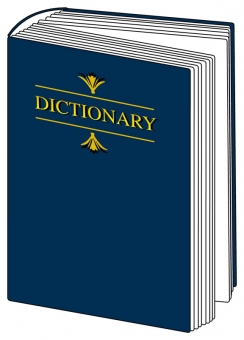 Apologies for the late running of this service. One or two little non-Aberdeen Voice responsibilities have kept me tied up. I've got about 12 days left to get artwork ready for a group show at Under The Hammer, and there's much to do. If anyone has experience making talking Donald Trump and Friends dolls, I could use a pointer or two.
This will be as respectful and tasteful a collection of art as befits our presidential candidate; the man who 'is the evidence' against windfarms, and who is, as he puts it liked by 'the blacks… the Latinos… and the educated blacks…' We women of course love 'em. But I digress.
I had a little visit to BrewDog's Ellon factory bar, and enjoyed a nice chat with Stephen, one of the brewers. He's even given me one of his own home brew ciders which is ageing nicely in my beer/brew library. Thanks Stephen.
Could things get any more vibrant and dynamic we wonder; I don't think I've written since the astonishing development on Belmont Street. Fashionable Café Culture has Belmont Street! Result! Even if only until 6pm.
This development has made us the envy of Europe, not least for the festive warning signs we've put up to let motorists know that there are tables and chairs out in force. Not even some Inspired bunting could add further festive cheer. Do our city safety officers know something about chairs the rest of us don't? Chairs – specifically those dangerous plastic ones – were on the list of forbidden items back when the Commonwealth Games torch festivities overwhelmed us all.
We'll look back on the people barriers, list of banned items (pets, chairs, food, drink), the hordes of security forces outnumbering the punters, and happily tell our children's children what a safe event it was.
While we were all clamboring to get into the gardens, for some reason people are clamouring to leave their own countries to come to seek new lives in Europe. What's going on? What are we to call them? What's caused this? Perhaps some definitions may help
Migrants: (English plural noun) – Human beings; men, women, boys, girls infants trying to find a place to live.
A nice little collective noun, useful for dehumanising humans – just a group of faceless individuals on the move.
Refugees: (English plural noun) – Human beings; men, women, boys, girls infants trying to find a place to live.
Another nice little collective noun; avoids any collective responsibility we have for how they got there.
Cockroaches: (English plural noun) – vermin insects
Now we're talking – large groups of the hungry? Cockroaches it is then. Dehumanising people into something less than human is a great propaganda tactic.
It's been used by the greats: Hitler, and the folks that brought you genocide in Rwanda used this word – so did our dearly beloved Katie Hopkins. (Ah Rwanda – genocide, famine, aids, other epidemics, lack of schools. And our very own Ian Wood is holding onto some £50,000,000 to this day, until he figures out how to help the existing Rwanda landowners grow more tea. That's what I'd do if I had a few spare millions).
We've even seen the word vermin used here in Aberdeen by our fearless office Peter Leonard when describing the Tullos deer he wanted shot of so he pushed to have them shot. He called these herbivores vermin so often that even the SNH had to tell him to cut it out.
Propaganda is just a useful way to tell people what they should be thinking. Have a look at old columns, Old Susannah #72 – Propaganda Special and Old Susannah No 172 – Propaganda 101 Part 2 for a helpful guide to the dark arts of persuasion.
Katie Hopkins: (Improper English Noun) – Scholar, Renaissance Woman, empath, philosopher, writer
Hooray for people who tell it like it is. People who aren't afraid to stick to their misanthropic, far right wing ideas are just what this world needs. At least someone had the guts to call these migrants cockroaches.
It's a courageous thing to stand up for what's right. Katie famously wrote this some time back:
"No, I don't care. Show me pictures of coffins, show me bodies floating in water, play violins and show me skinny people looking sad. I still don't care.
 "Make no mistake, these migrants are like cockroaches. They might look a bit 'Bob Geldof's Ethiopia circa 1984', but they are built to survive a nuclear bomb. They are survivors." (newspapers ad nauseum – literally)
However, not all the migrants/cockroaches got the memo, because 800 of them drowned within days of her penning this great, well thought out column. Untold thousands died since. Maybe they could have withstood a nuclear bomb, but thousands aren't making it past the people traffickers, the waves, and the squalor of the refugee/cockroach camps. (I am just jealous you see; after all, she's blonde, she's been on TV, and she gets paid to write her column).
I think she's on to something there though – nuclear bombs. I wonder if Iain Duncan Smith isn't thinking along those lines? I know he is doing his best to keep these things out of the UK. Here's how:
Detention Centres: (English compound plural noun) – holiday resorts for migrants, refugees, cockroaches
Anyone who gets this far ought to be grateful if they make it to a detention centre. There are lots of activities to participate in. The centres even have nice names, like Yarls Wood.
Channel 4 did a bit of filiming inside: this was very, very wrong. No one – not even the UN's expert on violence against women – is allowed to film. I think this must just be a case of respecting the refugee/cockroache's privacy, I'm sure you'll agree.
Channel 4 is pretty left wing anyway, and their slant on this would have you believe that detainees (a kind of refugee, don't worry about it) don't get good medical care, are abused, and wind up with psychological problems evidenced by self-harming. Probably just some kind of cultural phenomenon thingy, I wouldn't worry. The kids, instead of being grateful for the lack of schooling, are said to be at serious psychological risks.
Anyway, if you can be bothered, here's a link to some Channel 4 propaganda – I'm sure it's much more fun than it might look
Those that make it through get to live a life of luxury inside detention centres. The kids don't have to worry about school much – then when they turn 18, they get a free one-way ticket back to where their parents tried to leave behind in the first place.
Some of the people being returned object to having to leave the luxury camps, and make wild claims like they will be tortured if sent back to countries where torture takes place.
Now, how I wonder would third world dictators get the equipment to subdue, kill, torture, gas and otherwise deal with their civilians?
British Arms Export Sector: (Modern English compound noun) – Area of enterprise responsible for selling UK produced arms, ammunition, chemical weapons, restraints, chains, etc. to countries outwith the UK.
The UK sold £12 billion pounds' worth of weaponry and restraints abroad last year. You'd get quite a few granite webs for that kind of money, I can tell you. It seems completely ungrateful that with all that lovely hardware floating around the third world, people aren't staying put and enjoying how much safer we've made things for them.
Where have we sold the goods?
"Britain has supplied £12bn of arms to some of the world's most brutal dictatorships and human rights abusers, including Iran, Saudi Arabia, Zimbabwe, China and Belarus, a report by MPs has revealed.
"Almost half of all exports were sent to Israel.
"The UK also sent arms to countries who have tense relations with Britain, including Russia, which still supplies weapons to Syria's President Assad, and Argentina, despite its threats over the Falklands.
"Sales to Sri Lanka raise "very serious questions", the report by MPs says. Three licences still remain valid for Syria.
"The UK sold arms to almost all of the countries which the Foreign Office blacklisted as human rights abusers." http://www.huffingtonpost.co.uk/2013/07/17/uk-sells-arms-to-worlds-w_n_3608760.html
It's not as if this were some self-interested British cartel enriching itself off of human suffering and making countries uninhabitable for the citizenry. We don't sell to North Korea, so I think we can be proud of what we're doing.
But somehow, I can't occasionally wonder if there might be a link between selling guns, shackles, tear gas and weapons to despots, and people trying to get to the UK.
I even once wondered if sending all this hardware abroad instead of sending teachers, books, farmers and seeds and medicine, etc. might be a better way to get a secure world than torturing people into submission. And if you can believe it, there was this time I wondered if resentment in the third world for the UK could somehow be connected with our arming the despots that keep things in order.
Happily these thoughts faded as soon as I started being a devout reader of Hopkins.
One thing I don't get, is why don't these people just stay where they are? Palestine has some nice scenic areas. ISIS keeps law and order maintained (as long as you do exactly what you're told and believe as they do, and aren't Christian, gay, or heaven forbid Jewish or a woman with ideas of independence). Then there's Syria. Why are these migrants/cockroaches migrating out of Syria?
Climate Change: (Modern English pseudo-science) – Idea that we are somehow changing our planet's climate
As far-fetched ideas go, this climate change is quite a piece of propaganda. There's no evidence for it, and no evidence that it's got anything to do with Syria. Sure, a bit of land known historically as 'The Fertile Crescent' is drying out, laying waste to thousands of Syrian farms. Sure, there's famine. But that's no real reason for migrants to migrate away like cockroaches in to the cities, is it?
It's all nonsense, but I thought I'd bring it up anyway, just to show you that for every reasonable columnist like Katie H, there are a few crackpots out there. Here's a quote that might entertain you:
"Syria sits in a band of relatively moist and productive land in the Middle East, known as the Fertile Crescent. But between 2006 and 2010, the region was hit by the worst multiyear drought since 1940…
"Syria gets almost all of its rain during its six-month winter, from November to April. In 2007-08, winter rainfall across Syria fell by a third, with some areas receiving no rain at all….,
"As the drought continued, farmers and their families abandoned their land and headed to urban areas for work. Around 1.5 million people migrated to Syrian cities during the drought, adding to the high population growth and recent arrival of 1.2 to 1.5 million Iraqi refugees…
"The growing urban populations resulted in overcrowding, unemployment and crime, but the worsening situation was neglected by the Syrian government, the study says. This growing unrest, the researchers say, was the trigger for the uprising…. "
"Dr Peter Gleick, an expert on water and conflict at the Pacific Institute, says the evidence for the impact of climate change on security is mounting:
"The war in Syria has many causes, from ancient enmities, religious and ideological disputes, economic and social pressures, and political tensions. But there is growing evidence that pressures on water resources associated with poor management, increasing populations, and human-caused climate changes are now influencing regional security in new and disturbing ways."
http://www.carbonbrief.org/blog/2015/03/scientists-discuss-the-role-of-climate-change-in-the-syrian-civil-war
I wouldn't put much store in this 'Dr Peter Gleick's' opinions anyway – that's a pretty foreign-sounding name he's got there, don't you think?
Pretty much, these people brought their problems on themselves, just like the Oklahoma farmers did in the 1930s. In true American style, most of the displaced farmers had a jolly time of it seeking work and lives elsewhere. A guy named Steinbeck has a little comedy booklet on this happy episode called The Grapes of Wrath, if you've got enough time after reading your daily serving of Hopkins to want to read any further.
Just remember back to World War II, when England decided to send its children to live abroad. We did the world a favour by sharing our English youth. Let's not let anyone use the evacuations as an excuse to let these migrant/refugee/cockroaches in here. Some things just don't cut both ways.
So there you have it. As an aside, some well-intentioned I'm sure Aberdeen folk have been collecting clothes and goods to send to the migrants. Many of the migrants are off on holiday in France in a place called Calais.
The people behind this campaign are really too numerous to mention – but a few include Iain Richardson and Pat Ballantyne (both musicians, so probably left-wing types), The Café 52 Bothwell clan (trouble makers with form), a lady named Shelley Milne, ACT Aberdeen, The drama school and its students (obviously left wing). Clearly Katie Hopkins still has her work cut out for her.
If you want to give, there is still time – just of course to get on the band wagon and not because you actually care about these migrants, mind. Details of remaining collections here and here.
Comments enabled – see comments box below. Note, all comments will be moderated.
[Aberdeen Voice accepts and welcomes contributions from all sides/angles pertaining to any issue. Views and opinions expressed in any article are entirely those of the writer/contributor, and inclusion in our publication does not constitute support or endorsement of these by Aberdeen Voice as an organisation or any of its team members.]