With thanks to Esther Green, Senior Account Executive, Tricker PR.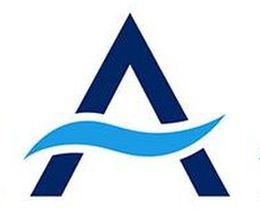 A series of POWWOWS to help people deal with mental health issues will take place in the Granite City after a mental health charity received £500 from Aberdeen Asset Management's Charitable Foundation.
During 2014-2015 Penumbra supported  more than 650 people in Aberdeen aged from teenagers to 70 plus, through a wide range of services offering hope and practical steps towards recovery.
Its services include Penumbra Workshops on Wellbeing – or POWWOWS – which are educational, informative, relevant and fun group sessions.
They bring together people with an interest in a particular area of wellbeing to share knowledge and experience by discussing tips, ideas and practical steps that can be taken to improve health.
Themes include building confidence, achieving goals, overcoming stigma, hopefulness and food for thought. Penumbra's vision is a society where every individual is accepted, supported and has the resources to fulfil their potential, without limits caused by mental ill health and participants say they feel more confident, healthier and in control through learning from others as a result of taking part in these sessions.
One of the highlights in the calendar of a rural Aberdeenshire community will benefit by £250 from Aberdeen's charitable pot. It will help ensure that Rhynie Gala Day on Saturday, August 20 remains a free to enter event, as it has been for the past 35 years.
The gala attracts around 2,000 visitors including tourists and is run entirely by volunteers featuring stalls, attractions and catering, a pop-up restaurant and licensed dance.
Proceeds raised are shared out with local groups through Rhynie Charitable Trust Ltd which helps more than half a dozen groups in the village that are reliant on fundraising activities in order to continue. These groups include a Car Aid scheme which transports people to and from hospital as well as a bowling club and Brownies.
Aberdeen Asset Management  previously announced its support for Alzheimer Scotland's dementia café in Aberdeen, which received £2,500. People living with dementia, their families and carers maintain social connections and make friendships by meeting up over a cuppa at dementia cafés, which improve wellbeing and confidence as well as maintain links with communities.
Dominic Kite of Aberdeen's Charitable Foundation says:
"We are happy to provide a helping hand for these groups that do sterling work in their communities. Penumbra strives to improve mental wellbeing and supports a wide range of age groups,  from teenagers to pensioners, in Aberdeen. Rhynie Charitable Trust helps maintain a strong sense of community in its rural Aberdeenshire setting.
"Meanwhile Aberdeen's support of a dementia café  provides an informal setting for people with dementia, their family and carers to enjoy a cup of tea and a cake along with  friendship and support over a cup of tea and a cake. All worthy causes indeed."
Aberdeen Asset Charitable Foundation was established in 2012 to formalise and develop the Group's charitable giving globally. It seeks partnerships with smaller charities around the world, where funds can be seen to have a meaningful and measurable impact and the firm encourages its employees to use their time and skills to support its charitable projects.
The main focus of the Foundation is around emerging markets and local communities, reflecting the desire to give back to those areas which are a key strategic focus of the business and to build on the historic pattern of giving to communities in which Aberdeen employees live and work.
For more information visit http://www.aberdeen-asset.co.uk/aam.nsf/foundation/home