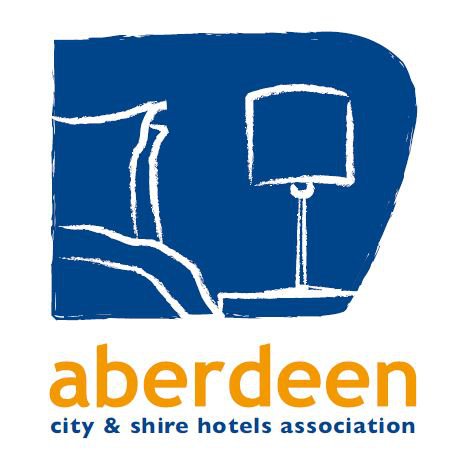 With thanks to Eoin Smith, Tricker PR.
Hoteliers from across Aberdeen and Aberdeenshire are banding together to launch a £20,000 fund-raising campaign to help thousands of local families affected by dementia.
Members of Aberdeen City and Shire Hotels' Association (ACSHA) want to raise the cash for the region's first dementia resource centre, which will open its doors in Aberdeen later this year.
The campaign is being spearheaded by Mike Edwards of the city's Mariner Hotel.
The need to have a dedicated resource centre for people with dementia and their families is a cause particularly close to his own heart. His father, David, was diagnosed with vascular dementia in 2008 – aged just 59.
David, who had a long and successful career in the hospitality sector, is one of almost 7,500 people in the north east who are currently living with some form of dementia.
Since his father's diagnosis, Mike has discovered that many other people connected to ACSHA have also been touched by the condition in some way. He asked that Alzheimer Scotland be considered as ACSHA's adopted charity for 2015, and found wholehearted support amongst his peers.
Mike explains,
"My father is very much respected in the hospitality community, having worked in many hotels in the city and in the shire, including The Tufted Duck in Fraserburgh and The Commodore before opening the popular Atlantis Restaurant in 1979.
"He ran the Mariner from 1995, right up until his forced retirement due to ill-health. So many people, including my fellow hoteliers, would ask after him and it was through talking to others that I discovered how many people I knew had also been touched by dementia.
"When I heard that Alzheimer Scotland was opening a new resource centre, I knew right away just how valuable something like this could be to so many families in desperate need of support and guidance as they adjust to living with the condition.
"We will be fund-raising throughout the year, and hope that we will be able to hand over £20,000 by the time we stage our next AGM in April. We're still working on our plans, but I know that in the past my fellow hoteliers have been very inventive with ideas and generous in their support."
Last year, ACSHA adopted the Teenage Cancer Trust as its nominated charity in recognition of the support it had given Inverurie teenager Abigail Cox – daughter of hotelier Gary Cox – as she battled against bone cancer. It set a £20,000 target but went on to generate £45,000 for the charity.
The new Aberdeen Dementia Resource Centre will be based in King Street and will formally open in September. It will serve as a drop-in for anyone seeking advice about dementia, a meeting place for people with dementia and their families and a base for Alzheimer Scotland staff.
There are currently around 90,000 people across Scotland who have been diagnosed with some form of dementia, including around 3,500 under the age of 65. In Aberdeen alone there are almost 300 people under the age of 65 living with dementia.
Aberdeen-based Alzheimer Scotland Dementia Advisor, Sarah Geoghegan is full of praise for the initiative being undertaken by ACSHA. She adds,
"Dementia affects many people and families across Aberdeen City and Shire. It affects everyday life and can be a great challenge to both those people affected and their loved ones. We want to support people with a diagnosis to live independently for as long as possible and maintain a full and active life."
"The new resource centre will be a vital source of information and support for people with dementia and their families and I thank all those who are making this possible, including everyone at ACSHA. It is fantastic to have their support and we look forward to working with them in the months ahead."
In addition to supporting the fund-raising, many ACSHA members are also adding their weight behind the Dementia Friends initiative. This is a scheme that aims to make all association venues more welcoming and hospitable for those with dementia and their carers.
A number of fund-raising events have already been arranged, including ACSHA's participation in the annual Memory Walk at Hazelhead Park in Aberdeen on September 13. A fund-raising page has also been set up at www.justgiving.com/ACSHA
Aberdeen City and Shire Hotels' Association represents 43 independently operated hotels and conference venues. These hotels provide around 4,100 bedrooms in Aberdeen and Aberdeenshire. ACSHA is committed to improving the quality and standard of hotel services and to furthering the overall standards of excellence and hospitality within the region.
Comments enabled – see comments box below. Note, all comments will be moderated.