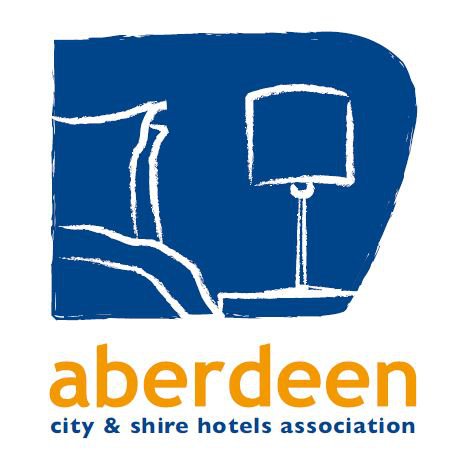 With thanks to Eoin Smith, Senior Account Executive, Tricker PR
A group of Aberdeen hoteliers has been working tirelessly to raise funds for a leading dementia charity, and is set to reach a five figure fundraising goal. Aberdeen City and Shire Hotels' Association (ACSHA) has raised over £13,000 for Alzheimer Scotland so far, and is confident that it will increase this to £20,000 by its AGM in April.
As part of its fundraising effort, ACSHA recently auctioned a bottle of Pol Roger Vintage Cap 1943 champagne for an impressive £800.
The prize, which also included a meal at Ardoe House Hotel & Spa and a bottle of White Label Pol Roger, was won by Calum Richardson, who runs The Bay Fish & Chips, Stonehaven. After placing the winning bid, Mr Richardson offered an additional lot comprising of outside catering which raised an additional £1,000.
Mariner Hotel owner Mike Edwards, who donated the champagne, is spearheading ACSHA's fundraising effort, and believes the organisation is well on its way to reaching its target. He says,
"It's incredibly heart-warming to see so many hoteliers working together to raise funds for a cause as worthwhile as dementia care and research.
"We are delighted to have raised so much money from auctioning the champagne, and hope to continue in a similar vein as we push closer to our £20,000 target over the next few months.
"I hope that Calum enjoys the champagne, and that he celebrated his winning bid in suitable style – with fizz and chips!"
ACSHA will continue its fundraising efforts over the coming months, starting with a 24 hour endurance relay on static bikes which will take place in a number of hotels across the region. The organisation has also partnered with the Deeside Brewery to create a specially labelled lager which will be sold in local hotels with all profits going to Alzheimer Scotland.
Alzheimer Scotland is ACSHA's nominated charity for 2015/16, and it is hoped that the money raised will go some way to funding its operations in the north east, including a newly opened resource centre in Aberdeen city centre. In addition to monetary donations, a number of ACSHA members have joined the Dementia Friends initiative, which seeks to make all venues more welcoming and hospitable for those with dementia and their carers.
Mr Edwards' father, David, was once a familiar face in the hospitality trade in Aberdeen, and was diagnosed with vascular dementia in 2008 at the age of just 59. There are currently around 90,000 people across Scotland diagnosed with dementia, including around 3,500 under the age of 65. In Aberdeen alone there are almost 300 people living with dementia under the age of 65.
Aberdeen City and Shire Hotels' Association represents 49 independently operated hotels and conference venues, along with a further nine associate members. These hotels provide around 4,500 bedrooms in Aberdeen and Aberdeenshire. ACSHA is committed to improving the quality and standard of hotel services and to furthering the overall standards of excellence and hospitality within the region.
To make a donation to ACSHA's fundraising pot for Alzheimer Scotland, visit www.justgiving.com/ACSHA
For more information about Aberdeen City and Shire Hotels' Association, visit www.aberdeenhotels.org
Comments enabled – see comments box below. Note, all comments will be moderated.