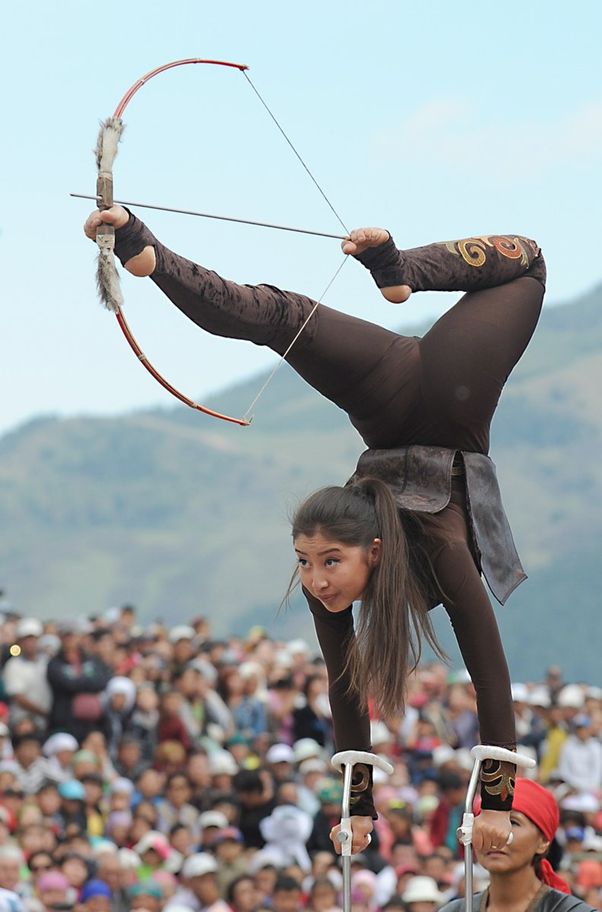 With thanks to Chris Ramsay, Forviemedia.
Expect increased interest in Aberdeenshire when the World Nomad Games are staged on the Royal Deeside estate of Balmoral this spring, Scotland's first turn at hosting the event.
The Games have been organised by the
Scottish Government and Aberdeenshire Inspired.
The decision to bid and then extend invitations – to all nations sharing long nomadic histories – came about after the President of the Central Asian nation of Kyrgyzstan visited Aberdeen in the autumn of 2016.
With twenty-five golds, hosts Kyrgyzstan topped the medals table at last year's Games.
"In the modern world, people are forgetting their history, and there is a threat of extinction for traditional cultures," says Kyrgyz president Almazbek Atambayev.
"Nomadic civilisation is a good example of sustainable development, which is what all of humanity is looking for today. The Games were designed to unite nations."
Two thousand competitors from forty countries will pitch up for the Games in Scotland. A hippodrome has been built in the shadow of Lochnagar, Prince Charles' beloved mountain and haunt. A traditional yurt village has been constructed at nearby Braemar at the site where the Highland Gathering takes place in September every year.
The Games will feature such unorthodox disciplines and ethno-sports as hunting with golden eagles and throwing bones. The highlight will be the horse-riding competition, Kok-boru, a tradition which dates back to when men brandishing sticks on fire used to hunt animals that preyed on their livestock. Fire wards off evil spirits. As part of the Games programme, visitors to the Games in April are encouraged to rewild with reindeer, beavers, lynx and wolves in the Caledonian forests and on the Cairngorm mountains.
More fierce – if not fiery – competition will be evident in the stick wrestling, an event in which two competitors try to gain control of a small stick. The Scottish entrants are expected to excel at the caber tossing, and the Army teams from nearby Ballater are hot favourites to win both the tug-of-war and the polo competition.
The Royal Family is sponsoring a special game – riders on horseback will wrestle each other to capture a dead goat, then hurl the decapitated carcass into a goal. Within the grounds of Balmoral Castle, there will be concerts for spectators and visitors, processions, a nomadic cinema, stunts involving camels and yaks, husky racing, tent erection displays, Bedouin dancing, javelin throwing, rolling Easter eggs and face-painting.
The opening ceremony for Scotland's World Nomad Games is at Crathie on April 1st 2017.
Comments enabled – see comments box below. Note, all comments will be moderated.