With thanks to Eoin Smith, Senior Account Executive, Tricker PR.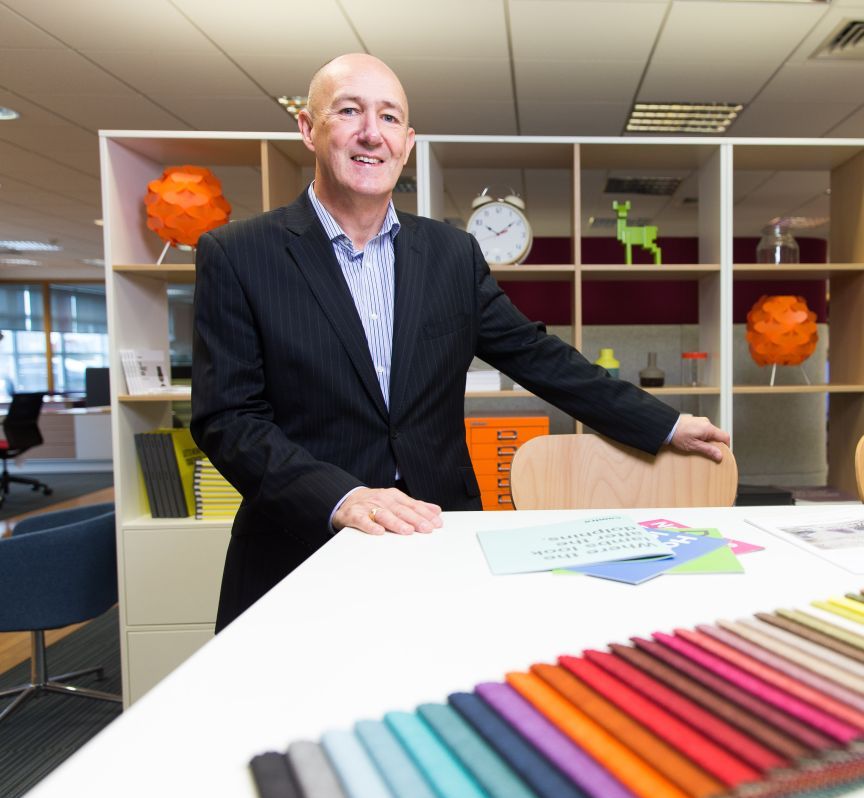 Businesses that need to shape up and shed pounds in response to the north east's challenging economic landscape can learn how to get lean at a major two-day exhibition being held in Aberdeen later this month.
Langstane Press Ltd is bringing together its leading partners across the office supplies, print, healthcare, interiors and promotional product sectors to share top tips on how to make money-saving changes.
Langstane – Scotland's largest independent office supplies company – will host Lean and Mean in 17 at the Beach Ballroom in Aberdeen on March 22 and 23.
The firm has been staging its biennial business show for 25 years, but the impact of the economic downturn has led to the format being overhauled.
The emphasis for this year's event will be to give delegates information to help get their business into shape, whether that is through outsourcing paper shredding or reviewing janitorial hygiene supplies to reduce staff sick days.
There will be presentations from Aberdeen and Grampian Chamber of Commerce on the benefits of buying local, chartered accountants Anderson Anderson & Brown LLP will give a talk on why cash is king, and global IT firm HP will explain how investment in new technology can reduce print costs.
Langstane managing director Colin Campbell (pictured) says the exhibition will show how businesses can more effectively use ever-decreasing budgets.
"The north east is facing some very challenging times, and the impact of the North Sea downturn has reverberated across many industries in the region and beyond," he says.
"Businesses are asking suppliers to be more and more competitive with their prices, but there comes a point where the prices simply cannot be trimmed back any further. What we hope Lean and Mean in 17 will do is show companies of all shapes and sizes there are other ways to identify and implement efficiencies.
"For example, we recently helped one company to make savings with their paper shredding requirements. They have now outsourced that service to Langstane, freeing up the valuable time of one employee who was spending hours of their working week performing this task.
"Saving money and getting lean is not just about how much you pay for products and services – it's about changing the way you approach efficiencies and streamline operations. Cost saving has been such a strong theme for our customers over the past 18 months, so I believe there will be a real appetite within the business community of the north east to attend this event and learn more."
Lean and Mean in 17 will feature 32 different suppliers, including a range of household names such as Bic, Pukka Pads and 3M, as well Langstane's own divisions in office supplies, office interiors, promotional products and print.
The show runs from 10am until 4pm on March 22, with John Black, head of audit at Anderson Anderson & Brown LLP, and Jason Llewellyn of HP both delivering presentations. The session on March 23 runs from 10am until 3.30pm, when Mr Llewellyn will once again be taking to the stage along with Russell Borthwick, chief executive of Aberdeen and Grampian Chamber of Commerce.
Lean and Mean in 17 is free to attend, and delegates should register in advance at www.langstane.co.uk. There will be opportunities for networking throughout the two days, and many suppliers can offer allotted appointments.
Family-run firm Langstane celebrates 70 years of trading in 2017, and has a product range in excess of 30,000 items, from printer paper to toilet paper and from tubs of coffee to packs of lightbulbs. As well as traditional office supplies, the firm has diversified its product range to provide office furniture and patient care furniture.
Langstane is Scotland's largest independent office products company and is one of the largest in the UK. Langstane, established in 1947 in Aberdeen remains a family business and has further branches in Dundee and Livingston. Langstane employs over 120 staff and has a turnover of £15m. More about the company can be found at www.langstane.co.uk.
Comments enabled – see comments box below. Note, all comments will be moderated.