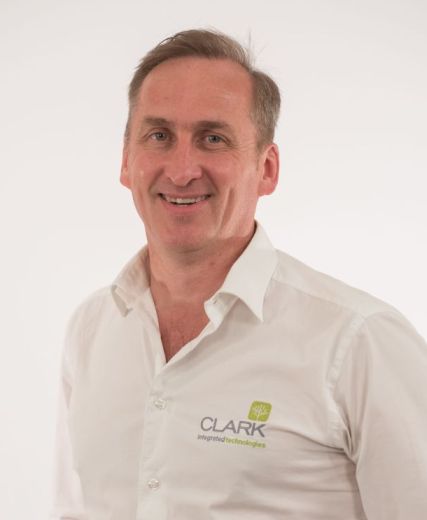 With thanks to Esther Green, Senior Account Executive, Tricker PR
As cybercrime continues to be a real and growing menace to business, data backup must become a greater part of continuity planning, according to a Scottish IT business leader.
Data backup is one of the most important areas of IT and yet is also one of the most ignored, Austen Clark of Clark Integrated Technologies has warned ahead of World Backup Day on March 31.
A study last year found that while 36% backup their business data entirely there are 36% who back nothing up at all.
"It is the time put a clear focus on data backup, with man-made cybercrime threats adding another dimension to the risk of data being destroyed or deleted" says Mr Clark.
"We are living in a data-driven society and data is crucial to the smooth running of any business.
"As such backing up data is an essential security measure in today's computing world. The rise in ransomware attacks which effectively take data hostage from business is just one example of how data loss can happen. An attack can has financial implications and can cost hundreds or thousands of pounds to businesses.
"Data has gained intrinsic value, either in the staff time needed to generate it or in its relevance to your clients. Data loss, both accidental and due to theft, costs millions of pounds to businesses every year."
Mr Clark answers some of the most commonly posed questions around the subject.
What is backing up?
Quite simply, backing up is making a copy of your most important files which can be used if the original copy is lost, with the second copy ideally held at different location to the original and be kept in a secure environment.
It is usual for data to be saved to just one place, like 'My Documents' on a PC's hard drive but if this data were accidentally changed or deleted it would take considerable time and expense to restore, with the possibility it may never to be recovered.
Growing numbers of computer viruses have become a risk to business information, and once they have infected your machine they may delete or corrupt your data.
Other common causes of date loss are physical failure of a PC or Server, accidental error, theft or disasters like fire, flood or even simply a dropped glass of water.
Data backup should be specifically tailored for your business.
What data should I backup?
When choosing what data to back up think about what you would need to continue working if your network was damaged.
Clients address, telephone details, your account information, important documents. How long has it taken you to collate all this information and what would happen if you couldn't get it back once lost? These are the key questions to think about around backing up.
What types of backup are there?
There are various types of backup available and the one you choose will generally depend on time, security and budget. There are a number of frequently used backup solutions to suit business needs.
Memory stick devices tend to be used for smaller backups or mobile users. These are usually removable hard drives and are very popular. The disadvantages of these cheaper devices are that they are at times unreliable and easy to lose or damage due to their small size. The data which is held on them is usually unsecured, meaning if customer details or financial information is held on them this is a greater risk if they were to be lost or used by unauthorised personnel.
When a backup is done the previous backup is overwritten, meaning that only one version of the backup can be stored.
Tape backup is an old industry standard backup medium for businesses with a reasonable amount of data to backup. Daily, weekly and monthly backups can be carried out and as long as you have a managed tape rotation and store the tapes offsite it is a possibility to use this backup solution.
The disadvantages of tape are that it is slow, both to backup and to restore. As it is a manual process it can be subject to error and unless you remember to take the tapes offsite on a daily basis it is subject to the same threats as the original backup.
Online data backup is an efficient choice for small and medium businesses. There is no need to purchase hardware or software, just a monthly service. Select the data you want to backup and it is transferred in an encrypted format to a high security data centre.
Backups are fully automated, meaning no user intervention is required and you can restore single files or full backups at the click of a mouse. Full protection and availability make this an attractive option. Different versions of backups are available, covering accidental changes made or deletions.
What other considerations are there?
Always test your recovery data – a backup is useless if it cannot restore correctly. Backup regularly, you don't want to find out the last copy you made is several months old. Keep your backups off site, that way if you do lose data to a fire, flood or theft you know you can retrieve your information.
What about personal devices?
Research shows that 30% of people have never backed up but with 113 phones lost or stolen every two minutes and one in 10 computers infected with a virus each month it is just as important to back up data here too which means it can be saved in the event of a disaster or accident.
Comments enabled – see comments box below. Note, all comments will be moderated.