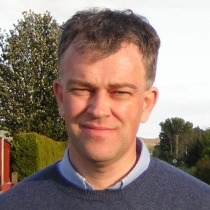 With thanks to Martin Ford.
Aberdeenshire Green councillor Martin Ford has welcomed the extra money for local government secured by the Green MSPs in return for supporting the Scottish Government's budget.
Aberdeenshire Council is set to benefit from an additional £6.309 million revenue funding and an additional capital allocation of £1.88 million – beyond the settlement previously intimated by the Scottish Government.
Budget day this year for Aberdeenshire Council comes on Thursday (9 February) and the agenda for the budget meeting has just been published containing proposals for balancing the 2017/18 revenue budget on the assumption of acceptance of the Scottish Government's previous position on local government funding.
Cllr Martin Ford said:
"I am relieved and delighted that, at the eleventh hour, additional government funding has been secured for next year for Aberdeenshire Council.
"For Aberdeenshire Council, Green MSP colleagues have secured a huge improvement.
"Even with £6.3 million extra funding, it is still going to be a tough budget this year for Aberdeenshire Council. But clearly the Council will now be able to re-visit the budget proposals just published and, at the very least, take out some of the proposed cuts to services. This is excellent news. I am so pleased.
"As it stands, the proposed budget includes some staffing reductions in Education and Children's Services which I certainly don't want to see implemented. Converting some of the Council's spending on roads maintenance from revenue to capital, as proposed, is a short term saving, but long term is more expensive. There are good arguments for dropping these measures from next year's Aberdeenshire budget now the financial pressure on the Council has been eased."
The proposed Aberdeenshire 2017/18 revenue budget, as published yesterday, does include elements put forward in the Democratic Independent and Green Group (DIGG) draft budget proposals last November – including additional money for active travel, traffic calming and youth work.
DIGG councillor Paul Johnston said:
"We're pleased some issues we identified as needing support have been taken on board by the administration, but, given the financial squeeze, the amount of extra money was inevitably going to be very limited. There is clearly now scope for a greater investment in these agreed priorities.
"The DIGG will also want to look at the potential for using some of the new money for measures not included at all in the published proposed 2017/18 revenue budget – such as support for businesses affected by the business rates revaluation."
Comments enabled – see comments box below. Note, all comments will be moderated.