With thanks to Beverly Tricker.
North-east firm Clark Integrated Technologies is in the running for the Microsoft Scottish Apprentice Employer of the Year award.
Neil Warren (18) from Oldmeldrum joined Clark Integrated Technologies (IT) as the company's first ever apprentice earlier this year, and nominated his employers for the accolade.
The firm has reached the finals and Neil will accompany managing director Austen Clark to the Scottish Parliament later this month, where the winners will be announced.
Neil has appreciated the chance to gain a wide range of on-the-job experience and training through the QA apprenticeship scheme, and felt Clark IT deserved recognition for the "incredible" start they have offered him.
Neil says:
"They took a bit of a risk, taking me on for my enthusiasm, rather than my qualifications as I didn't have as much to offer on paper as the other applicants.
"Now I'm getting proper training and work experience across a wide range of IT, so I've got the best of both worlds which is incredible."
The winners will be announced at an evening reception at Holyrood in Edinburgh on May 20, during Scottish Apprenticeship Week which runs from 18-22 May.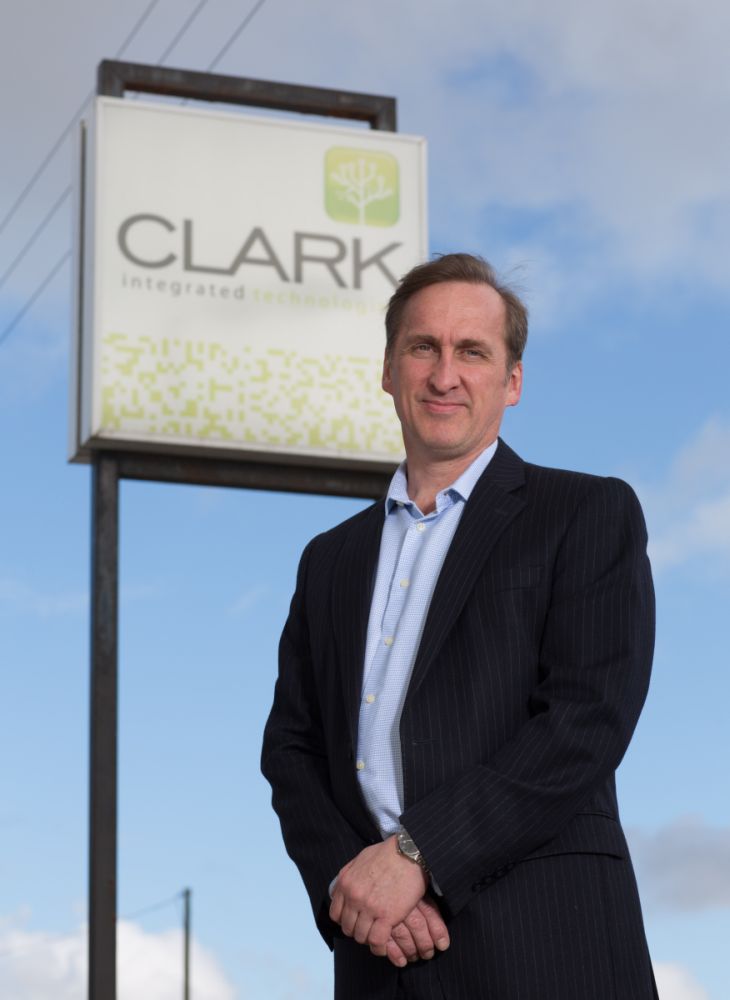 Microsoft has developed its Modern Apprenticeship activity to help businesses in Scotland access talent to build their businesses, and as a way for local young people to gain high quality IT skills and long term employment. Its awards recognise the significant impact made by Modern Apprenticeships in Scotland with both employers and candidates.
Working with over 1,500 commercial partners in Scotland, as well as training partners, the scheme supports young people aged 16-24, improving vital technical skills in Science, Technology, Engineering and Maths (STEM).
Taking on the company's first modern apprentice has been a positive move for Clark IT, according to Mr Clark, who says:
"Neil nominating us for this award came completely out of the blue and it shows how much he's valued becoming part of the Clark IT family.
"Equally, he has become a valued employee, showing us the benefits that apprentices bring to business. He's fitted in really well and as a company we are delighted to be providing training within the workplace to help young employees develop and reach their potential."
Clark IT has over 20 years of experience in providing industry leading support and delivering business-class technology. The company's integrated solutions provide industry leading services, productivity and cost effective IT platforms for business growth.
With a client base in both Aberdeen City and Shire, a recent development has seen the expansion of Clark IT into the Inverness area.
About Clark IT:
Clark Integrated Technologies (Clark IT) was founded in 1991 and is one of Scotland's leading independent providers of managed ICT solutions to a broad range of corporate and commercial clients across Scotland and beyond.
With a wealth of technological and commercial experience, supported by an established reputation, Clark IT offers clients reliable and honest strategic advice on all aspects of Information and Communications Technology. Find out more by visiting www.clark-it.com or calling 01888 511 441.
In March, Inverness-based The Castle Group, specialists in the provision of professional security services across Scotland, announced a new contract with Clark IT to provide the company with enhanced technology, upgraded devices and IT support.