With thanks to Gemma Setter, Account Executive, Tricker PR.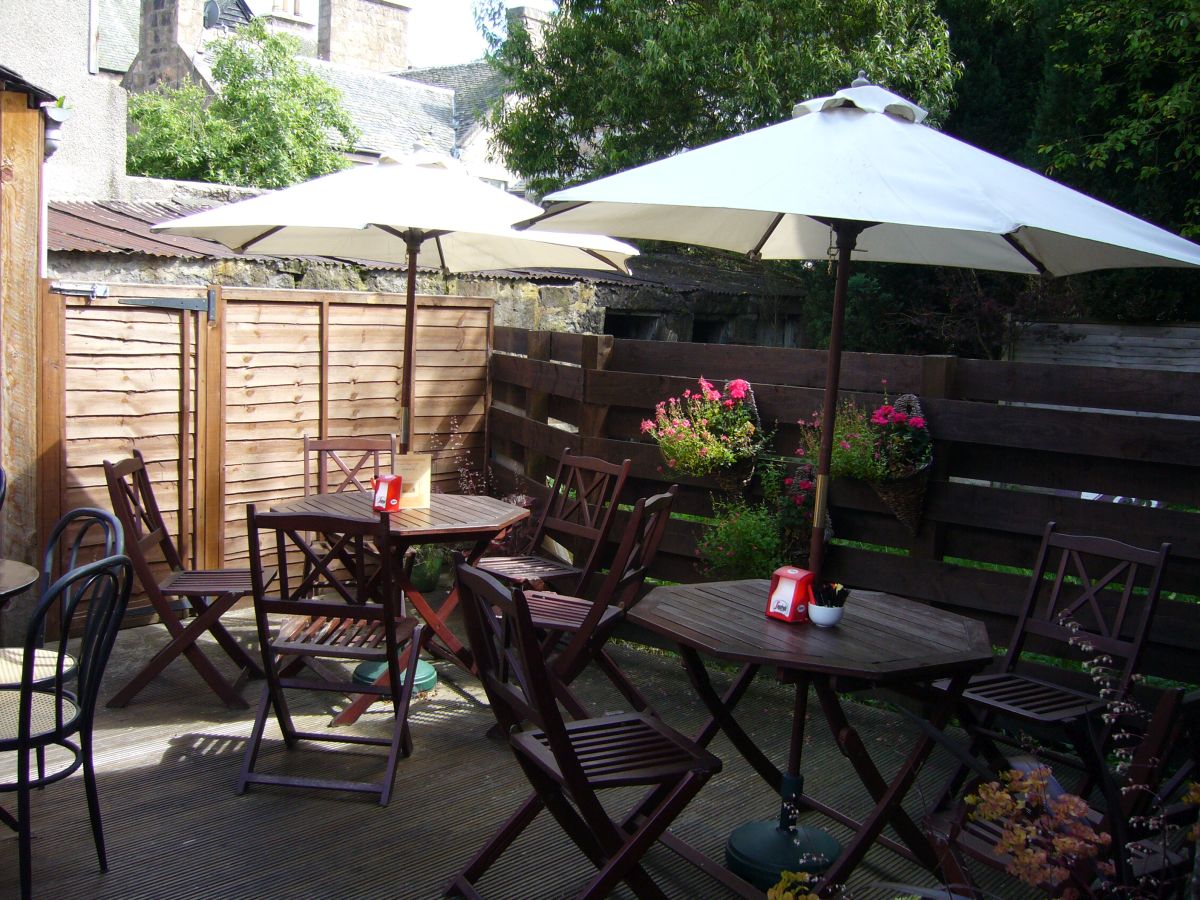 A business owner who was forced to close her Ballater café after it was affected by flooding has taken the opportunity to improve access for disabled customers during its refit.
Karen Gerrie, owner of the Brown Sugar Café, is working alongside builders to install features that will make it easier for all to access the popular Bridge Street café.
It's a case of turning a negative into a positive, and ensuring that when the flood- hit premises makes its comeback in June, it's even better than before, with a new disabled toilet and level flooring throughout.
Despite the café undergoing a major refit, it will retain many of its familiar features which will be revealed when the premises make their comeback in mid-June.
Brown Sugar Café first opened in 2009 and was taken over by Karen in July 2011, since then it's become a well-known hangout for residents and tourists, best known for its homemade sandwiches, soups and homebakes as well as its cosy atmosphere.
Karen stresses that her café and the wider village of Ballater have not been beaten by the floods and that there is lots of positive action to show the area is still open for business.
Brown Sugar Café will have two stalls at the Aboyne Rotary Duck Festival on Sunday May 22 when they will be selling gifts and traybakes – including their much-loved millionaire's shortbread – to remind the public about what they do best.
After overcoming the initial shock of having to temporarily close her business, Karen focused her energy on getting the café back up and running and she admits to being overwhelmed by the  offers of help that came in from both locals and visitors.
Karen says,
"The support we received from far and wide meant a great deal to us, as it was a very dispiriting time. The staff and I all decided that we weren't going to give in easily, as you can sit around and cry or you can pick yourself up and get on with it. We chose to get stuck in with the work, and that really kept us going.
"Since then, we've come a very long way and I'm just so thankful to everyone who has got in touch to let us know that we're in their thoughts. It's been so exciting watching all the refurbishments going on throughout Ballater and knowing that we're another business on its way to reopening.
"There has been a real silver lining to the floods in the sense that the community has really come together. The Business Association has been great at providing information to all the businesses' involved and there has been lots of positive communication between everyone. There's a real community feel to it all, it's such a great feeling to see everyone get back on track."
Brown Sugar Café is one of a number of Ballater businesses which will be back in business for the summer. This is extremely positive news to the area, as the aftermath flooding of Storm Frank meant that many homes and businesses had to be evacuated back in December.
Richard Watts of Ballater Business Association says,
"To see another business on track to reopen in the next month is such a boost for the whole of Ballater. Everyone has worked extremely hard to ensure that the village remains open for residents, as well as the many tourists which visit throughout the year.
"We're really pleased that Brown Sugar Café will be back up and running again very soon, and it's fantastic that improvements are being made that will make the café more wheelchair friendly."
Comments enabled – see comments box below. Note, all comments will be moderated.