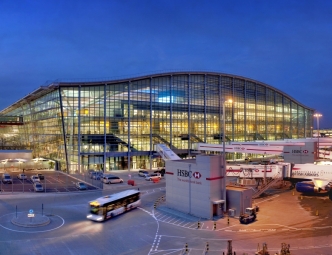 Air travel is crucial for business investment and for Aberdeen's future as an energy hub.  

The Big Partnership

explains all on behalf of

NESTRANS

in a press release sent to the Aberdeen Voice.
Leading bodies in the tourism industry have backed the campaign undertaken by Nestrans,  to urge the European Union to exert powers to protect the current level of slots to and from Aberdeen at London's Heathrow airport.
Andrew Martin, of the Scottish Centre of Tourism, is under no illusion as to the importance of the service.
"For Aberdeen to remain a significant business centre, the city has to have fast and easy links to the capital. Major oil and gas companies need to be able to send their executives to London and likewise the energy capital has to be able to receive business tourists into Aberdeen.
"While Aberdeen has been successful with business tourism and the four day midweek market and the three day leisure market is vitally important. Leisure tourists from Heathrow are vital for this high spending niche.
 "The link is also crucial for the conference market, vital to the local economy, while most international tourists route through Heathrow."
These views are echoed by Stephen Gow, Chairman of the Aberdeen City and Shire Hotel Association.
"The regular connection into Heathrow is essential to the area as it gives access to one of the major international airline hubs and also a short connection into the centre of London.
"In addition,  it gives easy access from the south to the international businesses located in and around Aberdeen and the economic benefit of having this link cannot be overestimated."
In addition to collating the views of businesses and  individuals, Nestrans is currently looking for politicians to add their weight to the debate in advance of the UK Government's aviation consultation, from which the EU will consider options for aviation policy going forward.