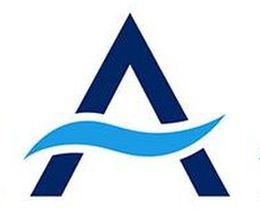 With thanks to Esther Green, Senior Account Executive, Tricker PR.
Opportunities for young people to step into a career in the financial services industry will be showcased at twin events being held by Aberdeen Asset Management during Scottish Apprenticeship Week (February 29-March 4).
With applications to Aberdeen's apprenticeship programme now open, young people, their parents and stakeholders who promote career opportunities for young people are invited to sign up to attend open evenings at the firm's offices in Aberdeen and Edinburgh.
Aberdeen Asset Management has enabled dozens of young people to develop and flourish in the workplace through its tailor-made apprenticeship programme which runs for 12-24 months and gives recruits the chance to discover different areas of the business. Apprentices past and present have said that entering the world of work with Aberdeen Asset Management has offered amazing opportunities for them to learn and grow.
Lynn Brown from Aberdeen Asset Management's learning and development team says:
"As part of Scottish Apprenticeship Week we will be hosting open evenings in our Aberdeen and Edinburgh offices.
"These events will provide information about the programmes available for school leavers within Aberdeen Asset Management. Our open evenings will be a great opportunity to meet some of our current apprentices, have a tour of our offices and find out about our rotational apprenticeship programme."
The Edinburgh Session takes place on Tuesday, March 1 from at its offices in Princes Street while the event in Aberdeen follows on Wednesday, March 2 at Union Plaza in Union Wynd. Both sessions run from 6-8pm.
These open evenings are geared for 5th or 6th year school leavers interested in a modern apprenticeship in financial services, their parents and key influencers of young people considering an apprenticeship in the financial sector.
As well as office tours and access to information on career opportunities and pathways in the world of finance, visitors will be able to meet staff including past and present modern apprentices like Sophie Ewen (21), a former pupil of St Machar Academy in Aberdeen. After completing a two year apprenticeship working in different areas of the business she joined Aberdeen Asset Management's learning and development team as a co-ordinator.
Sophie, who will be attending both the Edinburgh and Aberdeen open evenings, says:
"As part of the four month rotation I worked in different areas and that was all good experience, but learning development was new to me and I'm really pleased to have gained a permanent position. It will be great to meet with school leavers who could become part of the next group of apprentices."
Anyone interested in attending must register for event by emailing us at entrylevel.recruitment@aberdeen-asset.com, confirming the number of attendees.
Applications for Aberdeen's apprenticeship programme will close at midnight on Sunday, March 27. To apply, please fill in application via our website at www.aberdeen-asset.com/vacancies
Follow Aberdeen on Twitter at @AberdeenAssetUK and join in the apprenticeship conversation using #ScotMAWeek16.