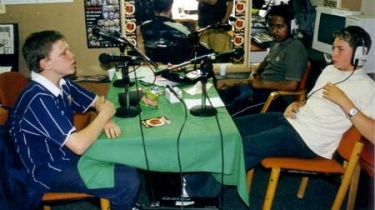 With thanks to
Kirsty Young.
Creative Scotland, in partnership with Young Scot, Creative & Cultural Skills Scotland and Creative Skillset, is offering an exciting new package of Modern Apprenticeships within the arts and culture sector.
Aimed at 16-20 year olds, the young people taking part in the Modern Apprenticeships will study for vocational qualifications while gaining professional experience working for an arts organisation. (Apprenticeship Qualification offered: Diploma in Creative and Digital Media Competence.)
This position is shared between Peacock Visual Arts and Station House Media Unit.
At Peacock he or she would be encouraged to progress their learning by using the available equipment to gain hands-on experience by shooting, editing and producing films for both web and DVD. The experience would cover all aspects of digital media and, working with PVA's Communications Manager, of web-based promotion.
At shmu there will be a programme of involvement in shmuTV (live youth TV project producing a weekly live show) shmuSOUND – recording studio, shmuFM and shmuDESIGN with the opportunity to get involved in the design of the community magazines (Creative Suite) and the development of new websites using Drupal.
The closing date for the receipt of applications is Friday 12 April 2013
Full information and application details are available on this link :
http://www.peacockvisualarts.com/archive/389/modern-apprentice-vacancy