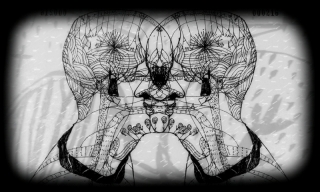 With thanks to
Kirsty Young –
Communications Manager, Peacock Visual Arts.
Peacock Visual Arts' inaugural In Motion Animation Festival presents an exciting programme of short and feature films, curated from around the world and screened at The Belmont Picturehouse.
It will also feature an intriguing exhibition of drawings and paintings by award-winning artist/animator Thomas Hicks and workshops for all ages, taking place at venues across the City of Aberdeen.
The festival is co-curated by Susie Wilson and Thomas Hicks.
http://www.peacockvisualarts.com/events/403/in-motion-animation-festival-2013
In Motion Animation Festival 2013 – Programme Live!
22 February – 9 March
Opening 21 February, 6 – 8pm at Peacock Visual Arts, all welcome!
Peacock Visual Arts, 21 Castle Street, Aberdeen, AB11 5BQ
Tel: 01224 639539
Mob: 07525 123425
email: kirsty@peacockvisualarts.co.uk
Open Tue – Sat 9.30 – 5.30pm admission free
www.peacockvisualarts.com