The Temperance Movement returned to a sold-out, packed, eager audience on Tuesday 19th January, their first UK show in a year or so. They've toured with the Stones; they've toured the States. They've released their second album and it's No. 1 in the rock charts. And here they are at Aberdeen's Beach Ballroom.
Are they are the heirs apparent to The Stones, The Black Crowes and possibly even Zeppelin? Suzanne Kelly thinks so. Suzanne Kelly reviews the show and album; photos by Julie Thompson.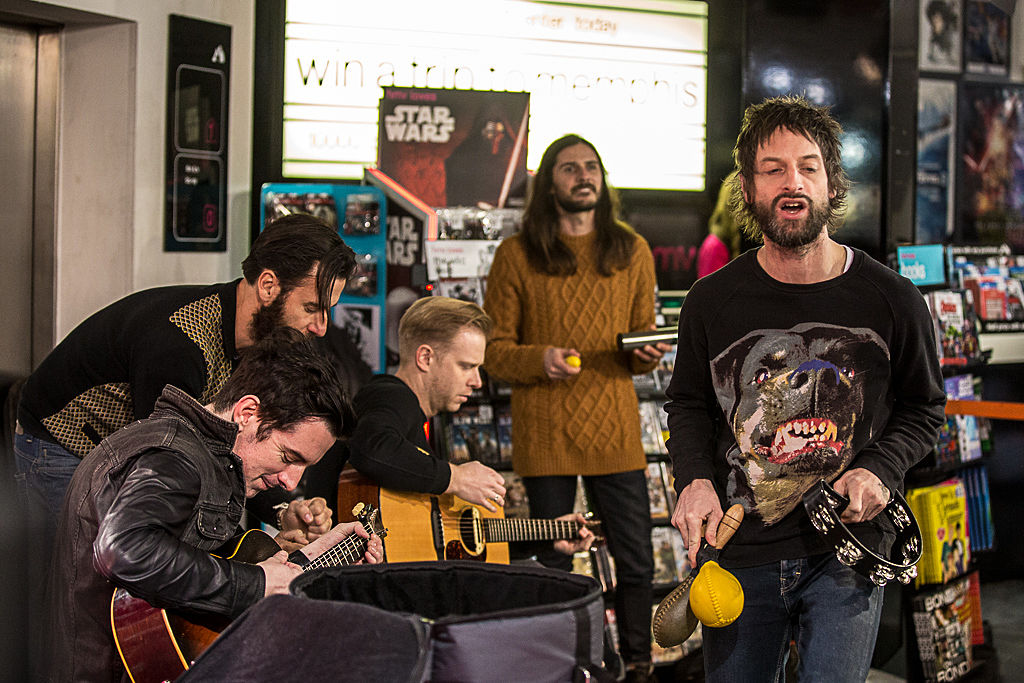 They come from Glasgow; they come from London. They are here to stay. Here are the basics:
The Temperance Movement is Phil Campbell (vocals), Paul Sayer (guitars), Nick Fyffe (bass) and Damon Wilson (drums) and Matt White (guitar on this tour). Luke Potashnick (guitar) has left since recording the album. 

TTM's second album White Bear is No.1 in the UK Rock charts – and that's exactly where it should be.
It can be as much of a curse as it is a blessing if your first album is a critically-acclaimed, hit-laden debut without a bad track on it. The pressure of putting out a follow-up has proved too much for many acts; think of the Stone Roses. SR took over 5 years to make their second record; it cost Geffen fortunes, saw personnel hired and fired on the grand scale, and well… it's not anyone's favourite album.
If your first album was so impressive the Rolling Stones took you out on tour, then the pressure's really on.
TTM did it. This is brilliant. They display more sheer genius and conviction as they take rock and southern rock flavours and again do unique things with power and grace.
The themes from the first album are still there; references to themes from the bible and the actual Temperance Movement are peppered throughout the lyrics and I say 'hallelujah' to that ( "I paid silver at the wailing wall" on Three Bulleits, "calling all believers righteous and deceivers alike" on Magnify, and a peppering of words like 'witness', 'brother', 'genuflecting' – for me this is a small but important thread running through their works like a label identifying their writing).
They are also referring back to other bands and songs with a just a word or two eg ' pretty vacant', 'tiny dancer', 'little Susie' – paying a small homage here and there to past influences.
More importantly, the lyrics still cover themes that resonate to all their fans, loves, lost loves, bad loves, really bad loves, striving. And it's all, to a line, beautiful and honest:
"high price for wisdom, do your best until the best comes along our love is all that I am / we smile so sleekit (nice bit of Scottish dialect there btw) / death wish rambles where the shadows are long / finger my sunbeam like a dirty joke"
– on the title track, White Bear.
One of my favourite songs is A Pleasant Peace I Feel:'
"beautiful and notorious / warring factions and a pleasant peace I feel."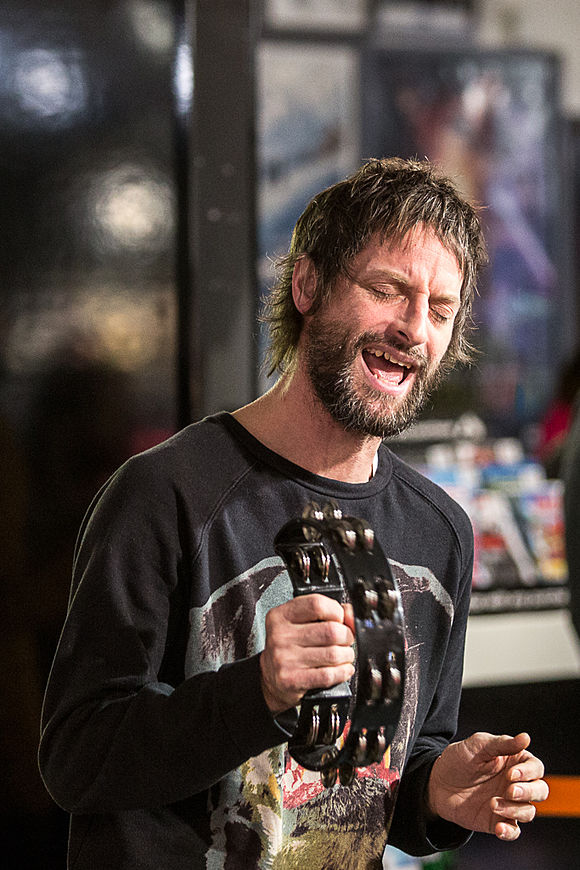 All in all, I still feel that the sentiments they capture must have been written from decades of experience, not from a still young band; I don't see where they've found the time to write, record, tour, and have time for experiences that lead to such insightful lyrics.
Lyrics – love them; but the music they're set to and how they're played is why I think we've really got something special in TTM, and I'm hoping that nothing will interfere with their 3rd, 4th, or 10th albums.
The opening bars of 3 Bulleits makes me think of Zeppelin's 'Good Times Bad Times' and then we're into pure southern rock honky-tonk with layers of hot guitar and vocals. The album was only recently released when TTM came to Aberdeen, but we were all singing along when they play. The production on this – on all the new material — gets a 'hats off' from me; it's very well crafted.
Unlike some acts, they play this material live beautifully (as you'd expect from them), not as if they were studio act that can't play live, like a hothouse flower that couldn't live outside a greenhouse.
'Get Yourself Free' – I'm wondering if it's the '70s again – I'm hearing Bad Company, Zeppelin, and CSNY type harmony. Lynyrd Skynyrd could have written this. Or Zeppelin when in one of their southern modes. But it's pure Temperance. The instrumental section – pure class; high octane, with beats that make me think Bonzo had more than a little influence.
Don't get me wrong; when you hear elements that make you think of the world's greatest bands of the past in these songs, you're never in any doubt that what's going on here is brand new, high-voltage music that no one else is going to be able to touch for a long, long time.
Oh, just go buy it – White Bear is genius; it's energy. 'The Sun and Moon Roll Around' alone's worth the price of admission. Praise the Lord. In fact, I tell you what: If rock / southern rock is your thing, and you buy this album and can't find at least one track to satisfy you, send your album to me and I'll refund your money (and I'll think you have no taste).
As an important side note, as well as picking the album up from iTunes, I've bought a white vinyl, White Bear LP, which takes me back to the days when albums were LP records, material things to enjoy as objects, too. It's a sweet piece of art; it's an elegant gatefold (get one now if you want a signed print included) including a poster, with lyrics and sleeve notes.
When someone puts something out like this, one clear message is that they care more about giving the fans something to enjoy and cherish more than they do about cutting corners to make a better profit margin – but there is nothing about this band on or off the balance sheet to indicate they'd ever cut any corners. More and more people and artists are appreciating the beauty and the sound of vinyl; expect an increase in vinyl sales and albums.
I think I'm going to order a second one, now I think on it. (Earache must be one hell of a label. I've worked at labels that were hell).

TTM take on Aberdeen: HMV and The Beach Ballroom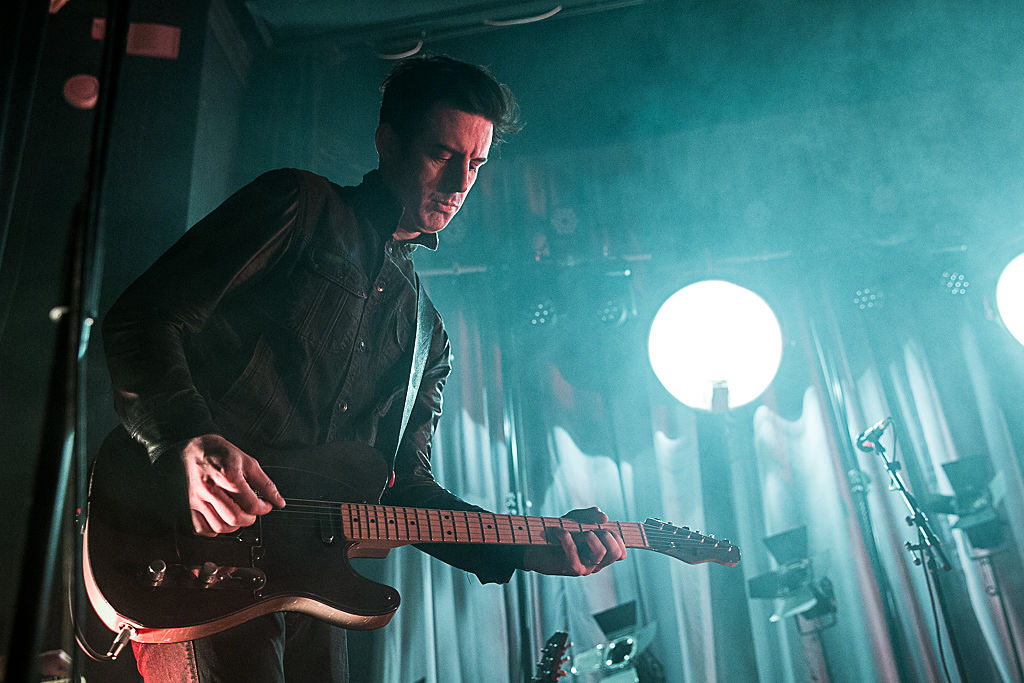 When The Temperance Movement played the Lemon Tree in April 2014, I think everyone there knew they'd seen something big – something important – starting up. Their first eponymous album had taken less than a week to make [Stone Roses – take note] – and perhaps that's the way to get the energy and immediacy down.
If you need to record vocals or a guitar solo for weeks on end, the inevitable result is that the artist will be sick to death of it – and you can't hide that.
If you record like the Rolling Stones, by taking over a house in France, going a bit crazy and 'just do it', you'll get something different, fresh and possibly even a timeless classic will be the result.
I think of the Stones and TTM in the same breath not just because I really like them both or because they toured together, but because they both make unique, classic, fresh recordings that seem to flow naturally, almost effortlessly.
Both acts produce music that's more than the sum of their band's impressively talented parts. A track like 'Chinese Lanterns' from the first TTM album could well fit onto Exile on Main Street, arguably one of the Stone's best albums. The writing on Exile often captures flavours of raw American music and does something new, memorable with it – just like TTM does some 40 odd years later.
While we didn't hear 'Chinese Lanterns' in the Beach Ballroom, it's an elegantly simple, infectious song that stays with you, and I still remember the whole of the Lemon Tree singing it in April '14.
The Sheepdogs, an impressive Canadian outfit opens. The audience is clearly appreciative; and the set is an enjoyable affair. Some of the songs are very powerful and infectious. Sheepdogs – harmonies; keyboard player took trombone; taken from rich American past and mined it for 2015 – much like TTM's MO.
One particularly beautiful song – 'Southern Dreaming' had a particularly bright guitar sound; made me think of 'Jessica' and the Allman Brothers. There was another song – must find its name! – that clearly owed a good deal to Bad Company's Feel Like Making Love's rhythms, but with a very positive, up-head feel to it. I'd go see them again in a flash.
As an aside, it took a fair bit of self-confidence for The Temperance Movement to put The Sheepdogs on. The Sheepdogs were great, impressed the audience, and they were coming at music from a similar angle as TTM – not just the rock, but the craftsmanship, quality of playing, and the flavours.
There are many bands that wouldn't agree to have a warm up act on tour of such quality, mining a similar vein as the main act; clearly TTM love music, love this kind of music, and are, appropriately, evangelical about promoting quality.
In an age not that long ago, some record companies would buy up and deliberately bury any act that might rival an act they were trying to promote to protect their investment. I'd like to think having Sheepdogs open for The Temperance Movement means that someone in TTM's organisation thinks promoting other excellent music to new audiences is important and worthwhile – and is confident that nothing can touch TTM.
The Sheepdogs are Ewan Currie – Guitar and Vocals, Ryan Gullen – Bass and Backing Vocals, Sam Corbett-Drums and Backing Vocals Shamus Currie – Backing vocals and keyboards (and if I'm not wrong, tremendous trombone); find out more about them on their page.
The Temperance Movement open with 'Three Bulleits'; everyone's screaming. Phil's all over the stage; never still; it's physical theatre. Numbers from the first album appear; first of these is 'Midnight Black', then 'Be Lucky' – everyone I can see is singing along; the fact you want to sing these songs because of how they've been crafted is a huge part of the appeal.
We also get 'Pride', 'Ain't No Tellin', and the beautiful 'Smouldering' – towards the end is a personal favourite, 'Only Friend' – the whole room is singing loudly; I catch as few seconds on my phone's recorder as if I could somehow capture a powerful moment. I hope someone's filming some of these live shows. (We get 16 or 17 songs; it must be exhausting. My only let-down is not hearing 'Serenity' from the first record; I love this song. But I realise they can't play everything).
'White Bear' is a thunderstorm. It opens with uplifting powerful major power chords, then grows tender before reaching rising to a remarkable crescendo, falling and rising again. These guys are the heirs apparent to the best rock bands we've had. This quite simply, is one of the best songs anyone's written for years and it's on an album of other hits.
It's a short break before the encore; I tell Julie it's going to be a glowing review.
"Glowing Review?! It has to be a glowing review! Jesus Christ almighty – it was brilliant!" is her reply.
Believe me, that's not exactly her standard reply. More often than not she'll leave an act after taking the photos of the first three songs.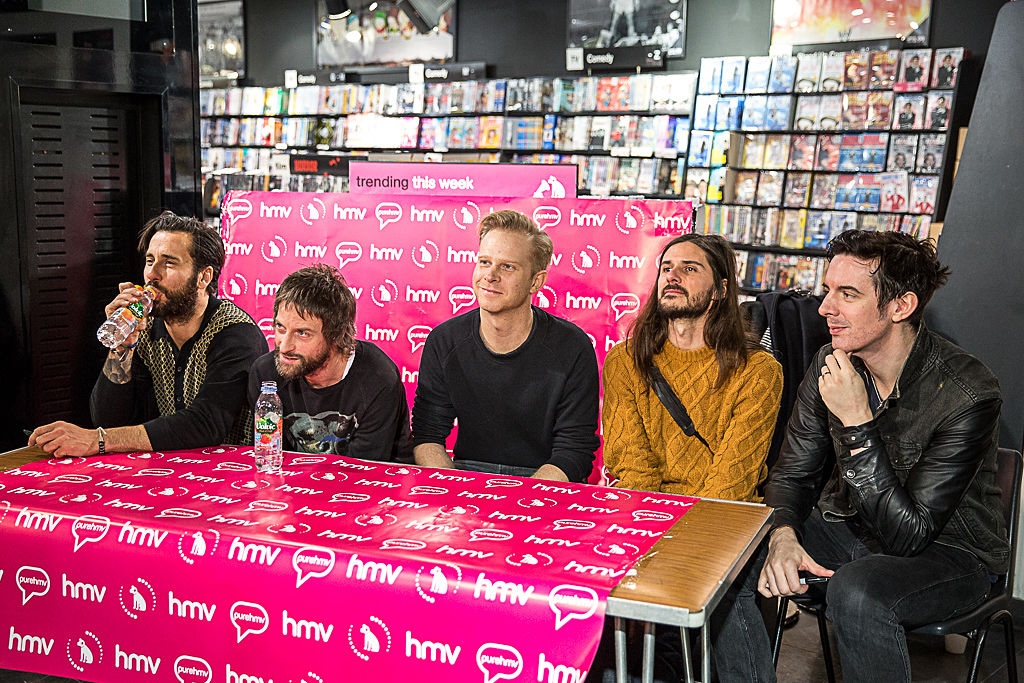 If this is only their second album, whatever is next? I'll make sure I don't miss a thing about TTM. In fact, think I'll go check out the rest of their schedule and try to get another show or two in.
This was the band that got me back listening to music – seriously, I stopped listening to any music at all for something like a decade – didn't buy a single thing; didn't play music at home (long story). Safe to say, I've joined the Movement.
Don't take my word for it:

"TTM are essentially a classic rock band they have an unbelievably high standard of not only being able to rock but the song craft, melody – there's not many bands out there that can do that.
"When you listen to them on record – I was quite surprised by the new album; it's sonically a step forward – sonic, punchier – production is fuller shall we say than the first album, but without compromising any of the song writing craft – you've got 11 songs – every song is excellent. It's not easy for bands to do that. For many bands in the digital age they can't play live – it's all about money." said Joe, a local drummer.
When I see him after the show, he tells me:
"They were excellent. I'm not really surprised they were that good live – but I was really really happy."
Joe McKenzie said:
"I've just watched Sheepdogs; very good! Excellent! TTM never seen them live; can't wait! Love the albums."
Lynn Anderson commented:
"We first saw TTM at Belladrum a couple of years ago, a bit by chance really. I walked in and said, 'yeah, this is my kind of band'."
Her husband Nick said:
"'Hooked' isn't the word. As soon as we got back from that, we downloaded the first album. We downloaded the new album as soon as we could. They're both on our playlist as favourites."
On a personal note:
One of my stories/projects had gone far wider than I'd ever expected; for 2 ½ weeks solid I'd been doing interviews. While still managing work and other projects, I found myself scrambling over sand dunes on the Aberdeenshire coast on frozen mornings for Aljazeera and others, filming in Westminster for German TV, arguing with the notorious Bill O'Reilly at midnight, taping BBC World Service TV and radio at dawn, and skyping Australia Sky News from broom cupboards, etc.
I'm pretty sure I broke a toe, and my left shoulder is killing me, god knows why. The day TTM came to Aberdeen was my first day after the madness had ended, and I wanted to celebrate. I couldn't have had a better night of uplifting fresh music than TTM gave us. It also was clear that the band expend as much energy in one show as I had in a fortnight.
I stumbled into HMV at the tail end of their playing/signing session and had the quickest chat with them. They're sitting at a table, undoubtedly suffering from writers' cramp from signing lots of autographs.
"We are happy to be in Aberdeen; the album's going great – but you'll have to tell us really." 
I truthfully tell them I'm listening to it and I love it – my voice is down to a rasp by the way; they joke about 'whether this interview was authorised or not', and they're having a good laugh. Clearly, I need a beer to lubricate the over-worked vocal chords. By the end of the night I've talked to great people, had great beer, discovered The Sheepdogs, and got knocked off my feet by TTM. I want to go again.
My cynicism is knocked for six; I believe these guys are as genuine, sincere and nice off stage as all their Facebook posts, comments to fans, tweets, interviews hint that they are. I wish them many decades more of doing as they're doing.
I started the evening knackered; but I'd forgot anything else that was on my mind before they'd finished the first song. The Temperance Movement left me and a few hundred other people filled with a really wonderful, powerful, positive energy, and I'd like to say thanks for that. So – TTM, thanks for an uplifting evening that, well, you just can't get from any other act I can think of. Praise Be.
Tour dates, merchandise, photos, a tour diary that wears me out just thinking of what they were up to, and some great footage can be found on their official website.