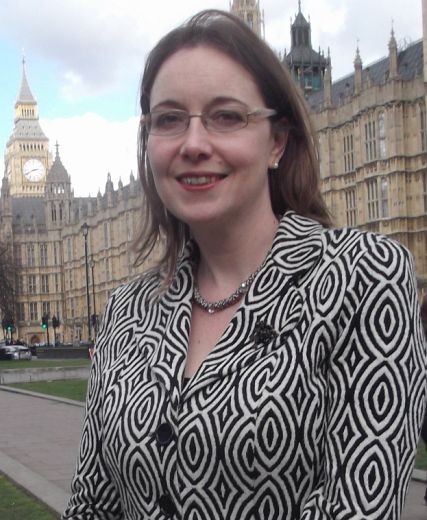 With thanks to Kenneth Hutchison, Parliamentary Assistant to Dr. Eilidh Whiteford MP
BANFF & Buchan MP Eilidh Whiteford has hit out after it was announced that the UK Government has scrapped a £1 billion scheme for carbon capture, which could have come to Peterhead.
The announcement was made to the London Stock Exchange on Wednesday afternoon while George Osborne was making his Autumn statement.
Dr Whiteford raised the matter in parliament yesterday, questioning Chris Grayling, Leader of the House at Business Questions, and demanding that the Secretary of State make a Statement on the matter.
Mr Grayling responded with an answer related to renewable energy – a different topic altogether.
Speaking in the Commons, Dr Whiteford said:
"…. while the Chancellor was still on his feet, the Government sneaked out an announcement that they intend to renege yet again on their commitment to support carbon capture and storage by withdrawing the billion pound funding they promised in their manifesto just a few months ago.
"This is a disgraceful act of betrayal. It sends an appalling signal to companies looking to invest in our energy sector, and it makes a mockery of the UK's commitment to decarbonisation, just days before crucial global talks on climate change.
"When will the Secretary of State come to this house and make a statement to explain to my constituents in Peterhead why she's led them up the garden path?"
The Leader of the House responded:
"We had to take some difficult decisions in the spending review; however, we have made great progress on renewables."
Commenting afterwards, Dr. Whiteford said:
"Peterhead was always the front-runner in this competition. Just last week the Secretary of State was extolling the benefits of CCS, but now they have pulled the plug without warning. It's a massive disappointment, and a disgraceful decision which demonstrates that the Tories have no real commitment to the future of the energy sector  and no real plans for tackling climate change."
Comments enabled – see comments box below. Note, all comments will be moderated.
[Aberdeen Voice accepts and welcomes contributions from all sides/angles pertaining to any issue. Views and opinions expressed in any article are entirely those of the writer/contributor, and inclusion in our publication does not constitute support or endorsement of these by Aberdeen Voice as an organisation or any of its team members.]