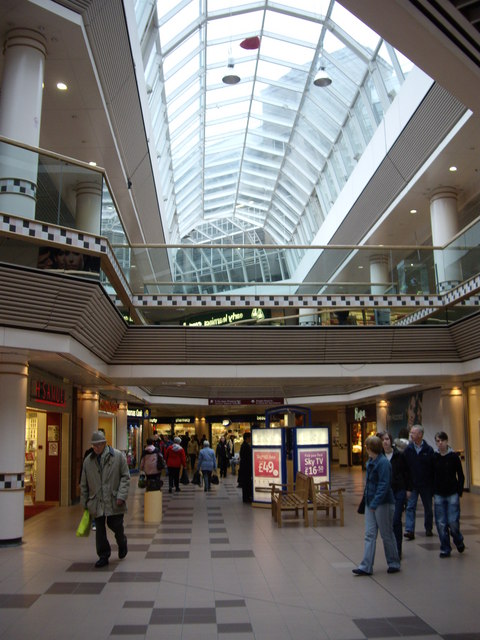 With thanks to Jessica Murphy, Senior Account Executive, Citrus Mix
A competition has been launched for primary school pupils in Aberdeen to get involved with the relaunch of a popular city centre greenspace.
Plans for the roof garden near the St Nicholas Centre were announced earlier this year, with over £200,000 in funding secured for the project, including support from Aberdeen Inspired, Aberdeen City Council, Aberdeen Forward, Aberdeen Greenspace, Bon Accord & St Nicholas, Atkins and Creative Core.
The area has been earmarked for a number of additions in an effort to encourage more people to use the city space on a regular basis.
At the heart of the space will be a children's play area, with environmental charity Aberdeen Forward committing £25,000 to this section of the garden. Business organisation Aberdeen Inspired, along with shopping centre Bon Accord & St Nicholas are looking for the help of schools from across the city to come up with a name for what will be the focal point of the garden.
The revamp is set to be unveiled on October 3 at a family friendly open day, where the winning name for the play area will also be announced and marked with a special plaque.
Craig Stevenson, manager of Bon Accord & St Nicholas, said:
"Work on the roof garden continues to gather pace and we really are delighted with the feedback we've received since we announced we were coming together with a range of partners to enhance what is a popular space in the heart of Aberdeen's city centre.
"With the play area being a new addition, we want to involve as many local primary schools as possible in a competition to come up with a name for this aspect of the space. We'll be sending information packs to every primary school in the city and we'd be delighted if a class managed to take some time out and put forward a couple of suggestions.
"The winner will be picked in advance of the opening in October and the victorious class will be invited down to the event to help play a part in officially opening it. It's a chance for a school to be an integral part of a greenspace that is set to serve the community and its visitors for years to come."
Alongside the children's play area, vastly improved, modern lighting is also set to be installed to create a safe and welcoming area for families and individuals to enjoy.
An impressive array of wildflowers and plants are also set to breathe new life into the existing planters, with 18 flowerbeds in total aiming to enhance the area's green space. Improved seating, including provision for picnics, is also part of the plans.
Gary Craig, chief executive of Aberdeen Inspired, said:
"The roof garden enhancement continues to move forward and we're pleased with how things are shaping up; you can really notice a difference already to the aesthetic of the space.
"We're delighted to be working in partnership with a number of city centre businesses and organisations and this legacy project is a working example of how a joint project approach within Aberdeen can come together to the benefit of the wider city.
"The schools competition adds another element to the project as, with the new play area set to be a main focus of the garden, we are keen to let as many youngsters as possible know about the plans for the space. We want to help create a buzz of excitement in advance of the work being completed and I look forward to reading through the suggestions that are submitted."
Interested schools that would like to take part in the play area naming competition are asked to contact The Roof Garden team on theroofgardenabz@gmail.com. Further details on the garden's opening event will be announced in due course.
Picture Credit: "Inside the Bon Accord centre – geograph.org.uk – 1241608" by Stanley Howe. Licensed under CC BY-SA 2.0 via Commons 
Comments enabled – see comments box below. Note, all comments will be moderated.