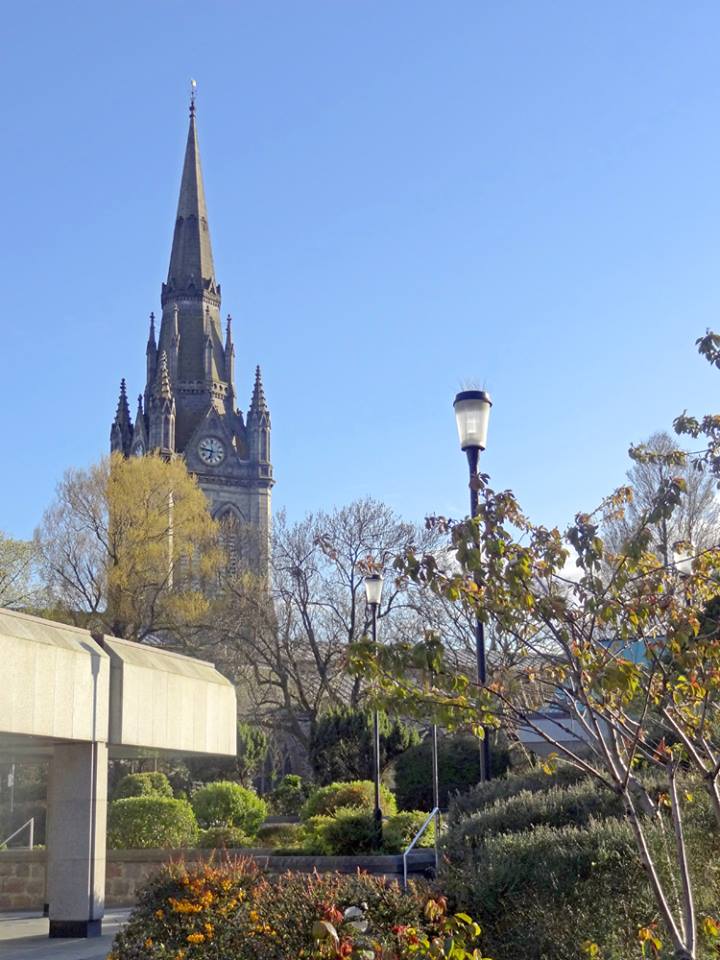 With thanks to Phil Moar, Citrus Mix.
An initiative aimed at instilling a sense of civic pride in Aberdeen has secured nearly £200,000 of funding as it moves forward with plans to refresh the green space on the rooftop of the St Nicholas Centre.
Spearheaded by business organisation Aberdeen Inspired, the Team Aberdeen campaign is committed to fostering pride in the heart of the city by encouraging residents, visitors, businesses and other stakeholders to join together to enhance its aesthetic appeal.
The upper deck of the St Nicholas Centre has been earmarked as the location for the organisation's next city centre project as it aims to make a number of additions to the space in an effort to encourage more people to use it on a regular basis.
Nearly £200,000 of funding has already been secured, with Aberdeen City Council committing £50,000 to the project. A further £50,000 has been pledged by social enterprise Greenspace Scotland, more than £50,000 will come from Bon Accord & St Nicholas, £20,000 from Aberdeen Inspired and £10,000 from Atkins and Creative Core.
Plans for the once popular lunch-break spot are at an early stage but could include improved seating, innovative planting and improved lighting which all would come together to aid the revitalisation of the area alongside enhancing its appeal to families. A portion of the money secured from Bon Accord & St Nicholas will also be going towards the repair of paving stones in the area.
Gary Craig, chief executive of Aberdeen Inspired, said:
"Over the past months, we've been working hard to secure funding that will be used to enhance the upper deck of the St Nicholas Centre and we're delighted to have nearly £200,000 of that in place already.
"I'd like to thank Aberdeen City Council, Greenspace Scotland, Bon Accord & St Nicholas, Atkins and Creative Core for their commitment to the project and we're looking forward to working with them all as plans for the space move forward in the coming weeks.
"We want to really encourage people to make more use of the space and we want to introduce little changes to the area that will breathe new life into it. A big part of this will be adding to the greenspace that is already there and we're currently looking at innovative approaches to planting that will hopefully bring something different to this specific part of the city.
"We feel there is real potential to enhance this area and help it become a space that people will be able to enjoy for years to come. This could be as a location for individuals to enjoy on their lunch break or simply as an attractive connection walkway from Union Street to Upperkirkgate. The potential for the area is already there and it is our aim, along with support from a number of our partners, to allow it to flourish."
Aberdeen Inspired is the banner under which the Aberdeen BID (Business Improvement District) operates. It is a business-led initiative within the city centre in which levy payers within the BID zone contribute. Proceeds are used to fund projects designed to improve the business district and driving footfall to the zone.
For further information on the work of Aberdeen Inspired visit www.aberdeeninspired.com
Comments enabled – see comments box below. Note, all comments will be moderated.