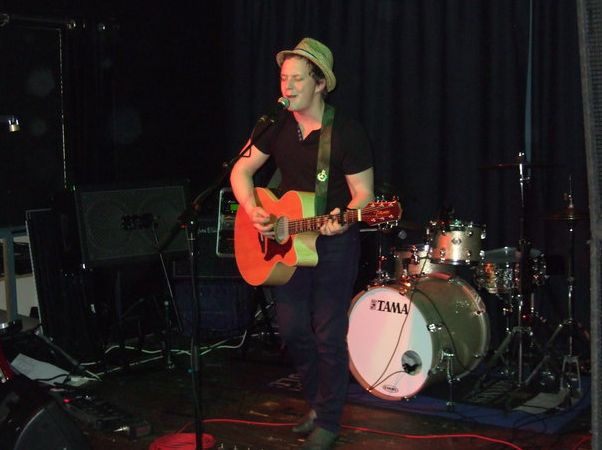 With thanks to Nicky Aiken.
Local Singer/Songwriter Nicky Aiken will be appearing at Brewdog Bar in Aberdeen this Thursday (27th of August) to launch his new 4 track EP, "I Think About You".
The EP launch party will be a stripped down intimate gig where all the songs will be played from both this EP & his last EP "View From The Top Floor".
A true solo project by definition, Nicky plays all the instruments on the tracks ('Tear Across The Page', 'I Think About You', 'ALIVE!', 'Learn') which he has himself written, recorded and produced. 
The EP Will be available to download from all major online stores on August the 21st 2015.
The list of artists he has played support to is an impressive one and includes: Turing Brakes, Proud Mary, Pearl & the Puppets, Skint & Demoralised, Josephine, AMWWF (Anderson McGinty Webber ward & Fisher), The New Medicants (Teenage Fanclubs Norman Blake), Beans on Toast, Nizlopoli, Mark Morris (Bluetones).
Nicky also fronts the Blues Rock Band "Strange Skies" Who have also recently released a new EP called "Better Games". They will Tour at the end of 2015 and early 2016.
Nicky plans to tour Scotland and the north of England, exclusively for all Brewdog bars in October.
Links:
Email: nickytaiken@googlemail.com
Facebook: https://www.facebook.com/nickyaikenuk
Sound cloud: https://soundcloud.com/nicky-aiken/tear-across-the-page
Video from the Fist EP: https://www.youtube.com/watch?v=4PNFR3R4k4g