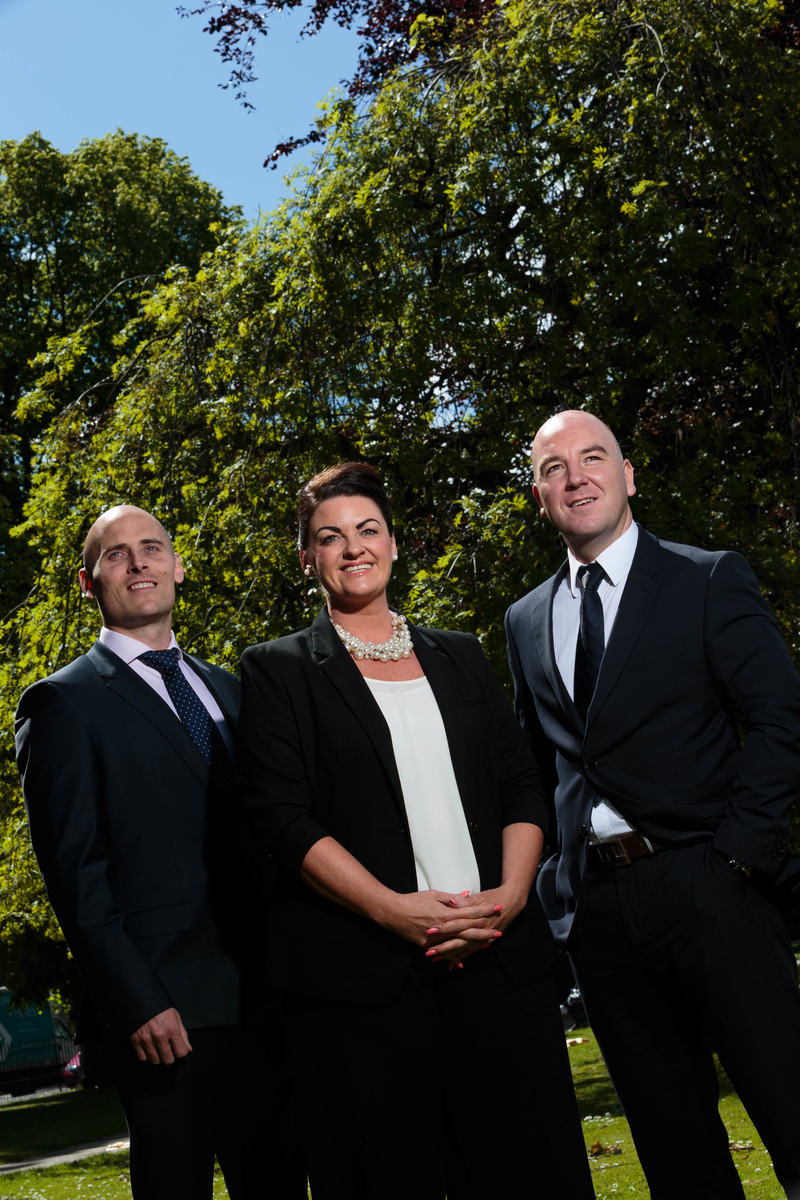 With thanks to Dave Macdermid.
One of Scotland's leading recruitment organisations has revealed significant expansion plans that sees the creation of three new divisions and two key appointments at director level.
Founded in 1997, Aberdeen headquartered TEAM Recruitment appointed Lynne Duncan as its Managing Director in October and, since then, the former Aberdeen Football Club sales and marketing manager has undertaken a root and branch review of the business including the formulation of a long term growth strategy.
"I spent my first six months in post fact-finding and listening as it was crucial that I understood fully where we were in the marketplace and what was required to develop the business to the next level.
"While we were very well established in our core areas of 'Offshore' and 'Trades', we needed to broaden the base in terms of what we offer if we want to grow the business.
"Consequently I am delighted to confirm we are establishing three new divisions in 'Commercial', 'Engineering' and 'Executive' and are significantly strengthening the senior management team with the appointment of two extremely well-known and respected figures within the sector in Craig Finnie and Martyn Garvie as Commercial Director and Client Solutions Director respectively."
Craig brings with him more than fifteen years of experience in recruitment, executive search, business development, people management and account management.
"I believe this is a chance for us to work effectively and efficiently, in conjunction with our clients, to build a strong and stable future. With our new business model, we have an ability to offer our clients an unparalleled level of service.
"We understand the importance of working collaboratively, which has always been a key driver for me and something that TEAM, as a business, strongly believes in."
Martyn also boasts more than a decade and a half in the commercial environment, with over six years working in the recruitment sector.
"I am passionate about the global oil and gas industry and driven by my ambition to create a consultancy that is recognised as the best. The opportunity to work with likeminded people who are also driven to achieve these goals keeps me motivated to drive this business forward.
"I feel incredibly proud to be involved in what is a new chapter at TEAM and look forward to being part of a winning team."
Lynne believes the significance of Craig and Martyn's appointments should not be underestimated.
"We can now offer our customers the 'complete package' in terms of our service, with consistency for the clients across all areas of the business and dedicated teams to meet their varied requirements and that sets us apart from others.
"This is a hugely exciting step for the business and for me personally to be at the forefront of. Terry Allan, who set the business up, has worked tirelessly over the years to build a very solid operation and while we are creating a new structure to take the organisation to the next level, it will be built on the foundation Terry has fostered.
"While we will continue to work with personnel, candidates and clients of long standing, establishing the new divisions will introduce others to TEAM and we will be looking for all of them to be a part of our journey.
"While everyone knows TEAM by name, the key for us going forward is to communicate to everyone what we do and what we can deliver and with my background in sales and marketing that is something we will be undertaking with enthusiasm and vigour.
"At a time of uncertainty, the fact we are adding to our senior team and growing the business speaks volumes!"
TEAM Recruitment Ltd., has a successful track record in providing specialist personnel to clients across the energy industry. Based in Aberdeen and ideally situated to service the North Sea, TEAM also operates globally having serviced clients in projects across Europe, Middle East, Canada, Latin America, USA, Africa and Australasia. www.teamrecruitment.co.uk