With thanks Esther Green, Tricker PR.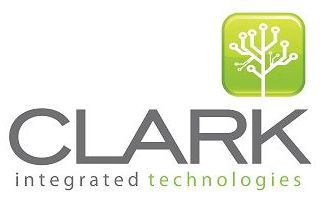 A North-east firm has been ranked among the top managed service providers for IT in the world, according to a global guide published this month.
For the fourth year in a row, Clark Integrated Technologies (IT) features in the annual MSPmentor 501 Global Edition award listings.
And as well as its place in the MSPmentor 501 list, Clark IT appears on the Top 50 for Europe, the Middle East and Africa (EMEA) for a second time. Only one other Scottish firm has made it onto the EMEA Top 50.
Reflecting on the firm's achievement, Austen Clark, Managing Director of Clark IT says:
"It is fantastic to be recognised again by MSPmentor, and it is a great achievement for the team to be ranked in the EMEA Top 50 for a second time.
"We are committed to working in partnership with our clients to deliver support and solutions to drive efficiency throughout their business."
Each year, MSPmentor gathers information for its annual rankings through the participation of managed service providers and IT service providers in their annual survey.
The survey was conducted from December 2014 through January 2015 and rankings are based Penton Technology's unique criteria for MSPs, such as annual recurring revenues, total revenues and more.
This year the top MSPmentor 501 companies recorded higher recurring revenues than ever before. Combined, the total annual recurring revenues for all of MSPmentor 501 2015 companies was up by 26.5% year over year.
Marcia Parker, Executive Director, Penton Technology Group says:
"We want to congratulate Clark Integrated Technologies and look forward to covering their growth strategies in the year ahead."
Jessica Davis, Editor in Chief of MSPmentor and Executive Editor at Penton Technology, adds:
"Thank you to all the companies who participated in this year's MSPmentor 501 survey, and congratulations to the companies that ranked on our lists."
Clark IT has over 20 years of experience in providing industry leading support and delivering business-class technology. The company's integrated solutions provide industry leading services, productivity and cost effective IT platforms for business growth.
Clark IT has a client base in both Aberdeen City and Shire, and a recent development has seen the expansion of the company into the Inverness area.
Founded in 1991, Clark Integrated Technologies (Clark IT) is one of Scotland's leading independent providers of managed ICT solutions to a broad range of corporate and commercial clients across Scotland and beyond.
With a wealth of technological and commercial experience, supported by an established reputation, Clark IT offers clients reliable and honest strategic advice on all aspects of Information and Communications Technology.
For more information, see the firm's website at www.clark-it.com