By David Innes.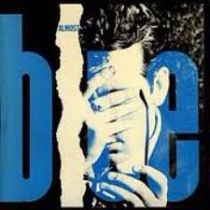 Almost Blue Promotions, run by Martin Raitt and his wife Shona, celebrated its first birthday in August.
Dedicated to bringing high quality country and Americana acts to the city, I was curious as to how things have panned out with a full calendar year of promotions completed, having attended a fair number of the shows. Martin and I discussed Almost Blue's progress over a virtual pint.
What have been the personal highlights?
"A definite highlight was managing to get to the one year anniversary. There were times when I didn't think I'd carry on, but being an old trouper I made it.
"Sam Baker was someone I'd seen a few times in the past, so to be able to bring him to Aberdeen was a personal triumph.
"Another highlight was to give newcomer Ags Connolly his first Scottish booking. He'd played the Perth Southern Fried Festival before the Aberdeen date, but we had him booked before that. He now has a 2015 booking at The Fallen Angels Club in Glasgow.
"Also the friendships I've made along the way, including the artists and the regulars who come to the shows".
What might have been better?
"Well, if more punters (not the exact terms used…) got off their arses and came along to gigs instead of moaning that nobody of any worth comes to Aberdeen, that would be a start! Obviously, better gig attendances would be great but it's a continuous work in progress trying to get the word out about those that are happening.  
"It's also a struggle to convince artists to travel to Aberdeen, but the whole reason for starting Almost Blue Promotions was to make Aberdeen a place artists wanted to come to. We've had some really positive feedback from all the artists we've had. This will give artists confidence that Aberdeen is a place to look at when routing tours".
Your top three albums of 2014?

"That's a difficult one to answer as there were so many good albums out this year, and my answer will change if you ask me tomorrow!
"Sturgill Simpson has taken the country music world by storm with his Metamodern Sounds In Country Music.
"Two debut albums that I've really enjoyed this year are The New Madrids' Through The Heart Of Town and Ags Connolly's How About Now. I had the pleasure of bringing both to The Lampie this year.
"JP Harris & The Tough Choices' Home Is Where The Hurt Is is another great release, a real old-style honky tonk sound."
This shows why Martin is a promoter rather than a performer given his struggle with counting to three for those old-timey country waltzes.
Who do you predict for bigger things in 2015?
"Ags Connolly has big plans for 2015 and should get more exposure, so I'd expect things will take off for him. Also, Cale Tyson released a terrific debut album this year and I think he'll be one to watch. It'll also be interesting to see what Sturgill Simpson does after the great year he's had."
Any plans in place yet for 2015?
"We begin the year with The David Latto Band on Friday 30 January. They're from Fife and it's the same act we kicked off with in 2014.
"We're promoting Cahalen Morrison & Eli West on Wednesday 6 May, which is very exciting, before we welcome back The Red Dirt Skinners on Friday 7 August.
"Our plan remains to have roughly one gig per month throughout the year and we're in talks to have most months booked already, with announcements to follow soon
"It's been a marvellous year. It's really hard to pick out a favourite gig as I honestly think they've all been great. I'm really looking forward to 2015."