Paul Rodgers. Deborah Bonham. The Royal Albert Hall. Add in a Scottish animal shelter and the result was an unforgettable night of music, all to raise funds and awareness for Willows Animal Sanctuary. Suzanne Kelly caught the show and caught up with the generous people who made it happen.
Paul Rodgers and his wife Cynthia Kereluk Rodgers visited Willows a few years back, and became generous, hands-on patrons, who got to know the staff and the animals. Their hard work over the years has helped to make Willows' future more secure. A horse-mad animal lover, rock and blues singer Deborah Bonham has also joined the Willows cause.
Her husband Peter Bullick, their band and their families likewise have come to Willows' aid these past few years.
The artists involved are serious life-long animal lovers, directly involved in rescuing animals.
Paul Rodgers said: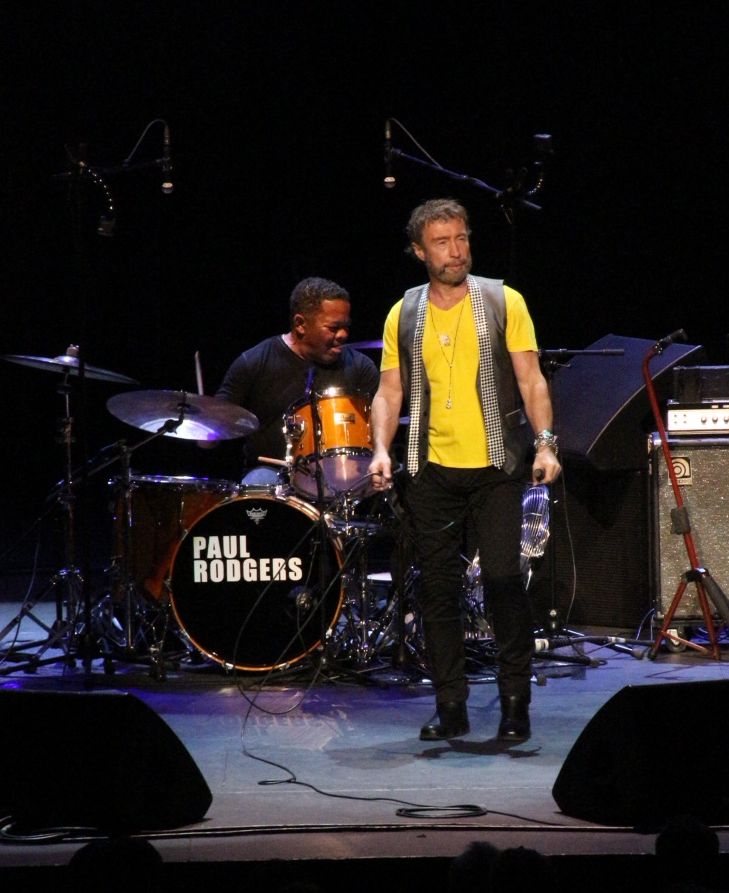 "Such a unique charity that combines helping vulnerable people, with their Assisted Therapy Program, plus Willows employs four such people as well as provides a sanctuary before heaven for unwanted, abused, old and handicapped animals. Aiding people and animals is a win, win situation.
"As Patrons both Cynthia and myself are keen to support Willows to help them continue the amazing work they do in the community for mankind and animal kind."
The generosity of all concerned reached a remarkable climax at the Royal Albert Hall on the 3rd of November: Paul and Cynthia organised a concert to benefit Willows. All profits are going to Willows; everyone who was at this show had a night of music which will not soon be forgotten.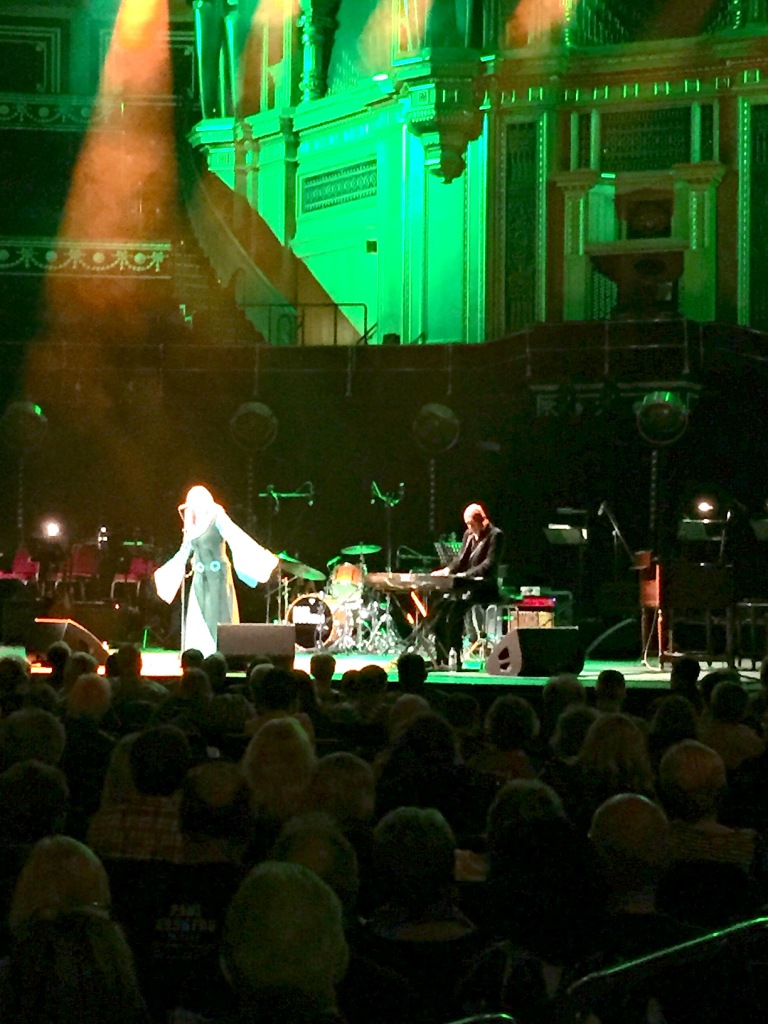 Deborah Bonham commented:
"It was such an honour to be asked by Paul Rodgers and his beautiful wife Cynthia Kereluc Rodgers to appear at the Royal Albert Hall to help raise funds for Willows Animal Sanctuary and Assisted Animal Therapy. It was such an incredible night and one that I won't forget. Willows is a charity close to my heart and to know that we have raised the much needed funds for them to survive the winter is fantastic. The work they do with animals and vulnerable people is inspirational, I'm so pleased I was able to help and be a part of it all."
Deborah opened the show accompanied by keyboard artist Gerard Lewis. This was a new arrangement for the band, which normally features Peter Bullick on (blistering) guitars and mandolin; keyboard player Gerard Louis; on bass Ian Rowley; and the awesome Frank Benbini of the Fun Lovin' Criminals, filling in for regular drummer Rich Newman.
It would have been nice to hear the full line up at the RAH, but as it was, the arrangement of Deborah with Gerard showcased her voice in a way that really filled the hall to great effect. Her powerful lyrics and vocals reach some astonishing emotional highs and lows and were superb on the night.
Long-time follower Lorraine Adams Robertson attended with husband Michael. She said:
"Deborah was brilliant!  … and G too her keyboard player… her singing gives me goose bumps as always, and her voice makes me cry with emotion."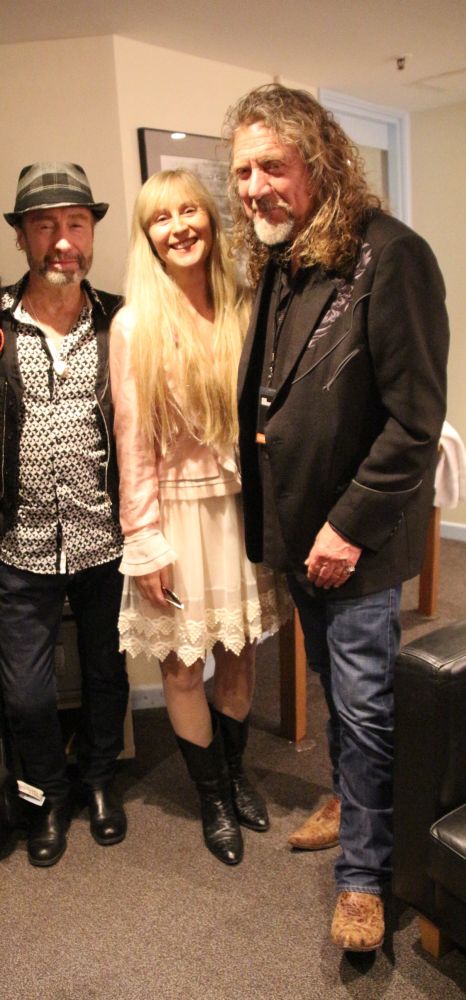 The strangers I sat next to volunteered how much they enjoyed her. I explained that she usually performs with a band: they are determined to go and see her, and pick up Spirit, the latest album.
Deborah's set included a wide variety of her songs spanning several albums – Love You So, What We Got, Hold On, Grace, Duchess (sassy), I Need Love (haunting, passionate) and Stay With Me Baby. Her voice is what the Royal Albert Hall is designed for.  [Note – Deborah is currently recovering from an illness; best wishes for a speedy, complete recovery].
More information on albums and tours for the Deborah Bonham Band here http://www.deborahbonham.com/ .
Paul Rodgers has a career like no one else's. His iconic work with Free, Bad Company and The Firm are not the full extent of his interests and talents.
The new Royal Sessions work showcases Rodgers' powerful voice in traditional blues classics which he sings, accompanied by some of the world's greatest blues musicians. He has gone back to the music that inspired him from the beginning, and paid it a stunning tribute. On his Facebook Page Paul wrote:
"I forget how good these guys and gals are until I play with them again. Rehearsals were fantabulous, even if there isn't such a word. We are all here in London and are ready to rock and soul." 
The crowds were going wild for it. A favourite with fans, 'Walk in My Shadow' was astonishing with such a backing band behind it, and it was a pleasure to be there to hear it live.
Blues staple 'The Hunter' was powerful; an interesting arrangement of 'Walk On By' was thrilling, and 'Can't Get Enough Of Your Love' had us all in the aisles singing along. 'I Can't Stand The Rain' was another standout: Rodgers was to record that for Jools  Holland a day or so later. The track can be found here http://www.bbc.co.uk/music/records/nzq2fj.
More on the landmark Royal Sessions album can be found here http://paulrodgers.com/release/the-royal-sessions/ .
Willows supporters and staff are hugely grateful to the artists and producer (and MC and guitarist) Perry Margouleff who helped to make this show a reality.
Jenny Gray of Willows said
"Willows would like to send enormous thanks to our amazing Patrons Paul Rodgers and his wife Cynthia Kereluk Rodgers for their amazing support and generosity. Huge thanks to Deborah Bonham and Peter Bullick for helping make it a truly amazing night. These people have done so much to help Willows through a challenging time, they are genuine animal lovers and truly care about Willows. Thanks to all friends and family that helped on the night too. This fundraiser will really help the winter feed appeal."
The funds raised from this night of wonderful music will certainly help Willows, but the charity needs to be able to rely on steady donations large and small in order to budget adequately.  Times are tough for everyone; they are very tough for animals. Pets are being abandoned at an alarming rate; horses and ponies too are being neglected and left without food and water.
Without charities like Willows, North East Scotland's largest animal charity and a centre for animal-assisted therapy which helps many people, young and old (six of Willows employees are vulnerable people), the outlook is bleak.
If you missed the concert, but want a chance at winning some great prizes, here is your chance
Sign up to become 'A Friend of Willows' Help make a difference now!
If you sign on to become a 'Friend of Willows', at just £1 (2 US dollars) per week, by November 30, 2014 you are eligible to win:
Autographed Bad Company Guitar
Paul Rodgers Autographed Set List from The Royal Albert Hall Concert
Deborah Bonham Autographed Set List (from the Concert)
Paul Rodgers Autographed Royal Sessions LP or Cash Prizes
After careful thought, and with the help of all our supporters (and it will only work with your help) we hope we have found a way to get Willows a regular income. What we are hoping is that every 'Friend' who signs up for a minimum donation of £1 (2 US dollars) a week asks two other people to sign up too. It would quickly make a chain of regular donors, with each 'Friend of Willows' donating only a very small amount each month, the cost of a magazine or a coffee.
Comments enabled – see comments box below. Note, all comments will be moderated.