Julie Thompson takes in The Crazy World of Arthur Brown at The Moorings and Fatherson at The Garage in her continuing series on the life of a pit photographer.
In the past nine days I've been to see and photograph three very different types of bands.
What can I say about Arthur Brown? If and when I get to 71 years of age, I hope I have the energy he does.
When I arrived at the venue, they were preparing the stage area.
There was a single chair carefully placed by the stage – not something normally left there.
The support act was Lifecycle, a three-piece band from London who were really very good. The lead singer played guitar and took live samples of his vocals and guitar, via a device attached to his guitar strap, to loop back over the song. Very interesting stuff and fascinating to watch.
Their set ended and the rush to prepare the stage for the main act began. The chair was moved to centre stage at the front, so I guessed it was to help Arthur get onstage. I was never very good at guessing, it seems.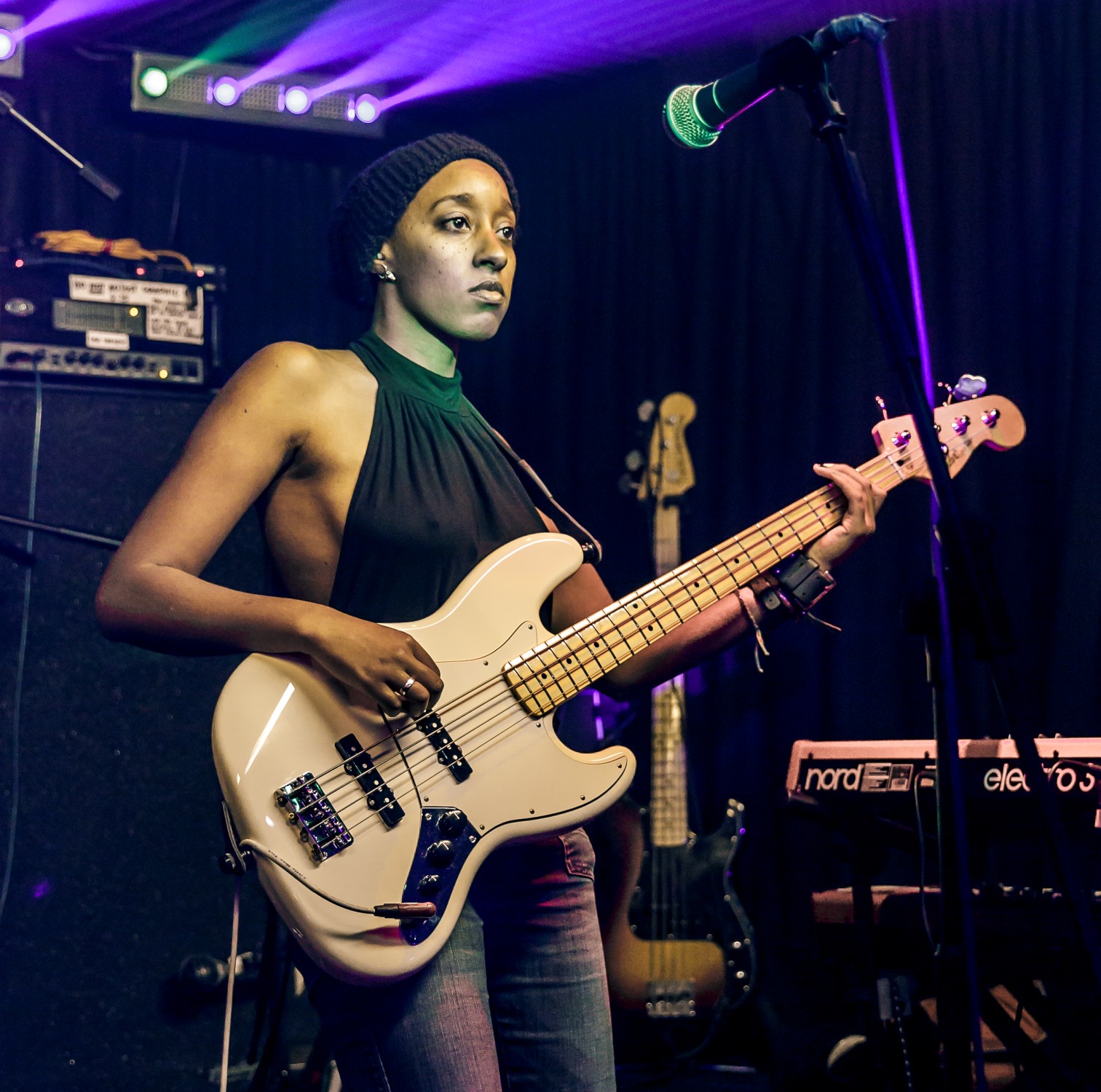 At this point another tog*, Dod Morrison, moved forward and shortly afterwards George Mackie arrived. We all had a brief chat before resuming the wait.
Flash, The Moorings' owner, hopped up onstage with a small cushion after everything was set. It amused me that he looked a bit embarrassed, and shoved the cushion under the keyboard before hopping back down.
Shortly afterwards, the side door opened and the band appeared. Some were robed and all were masked.
The show was about to start.
As it turned out, Arthur Brown was more than capable of getting onstage without help of a chair. However, the keyboard player was a little encumbered by a plaster cast on his left leg. The cushion, it turned out, was for his foot to rest on.
Eventually everyone was onstage and settled, the chair removed and the show began. It was a show, with some amusing, well-rehearsed elements, like the theft of a keyboard, which the keys-man continued to play with his crutch. You can see a three-photo sequence of this in the Flickr photos linked.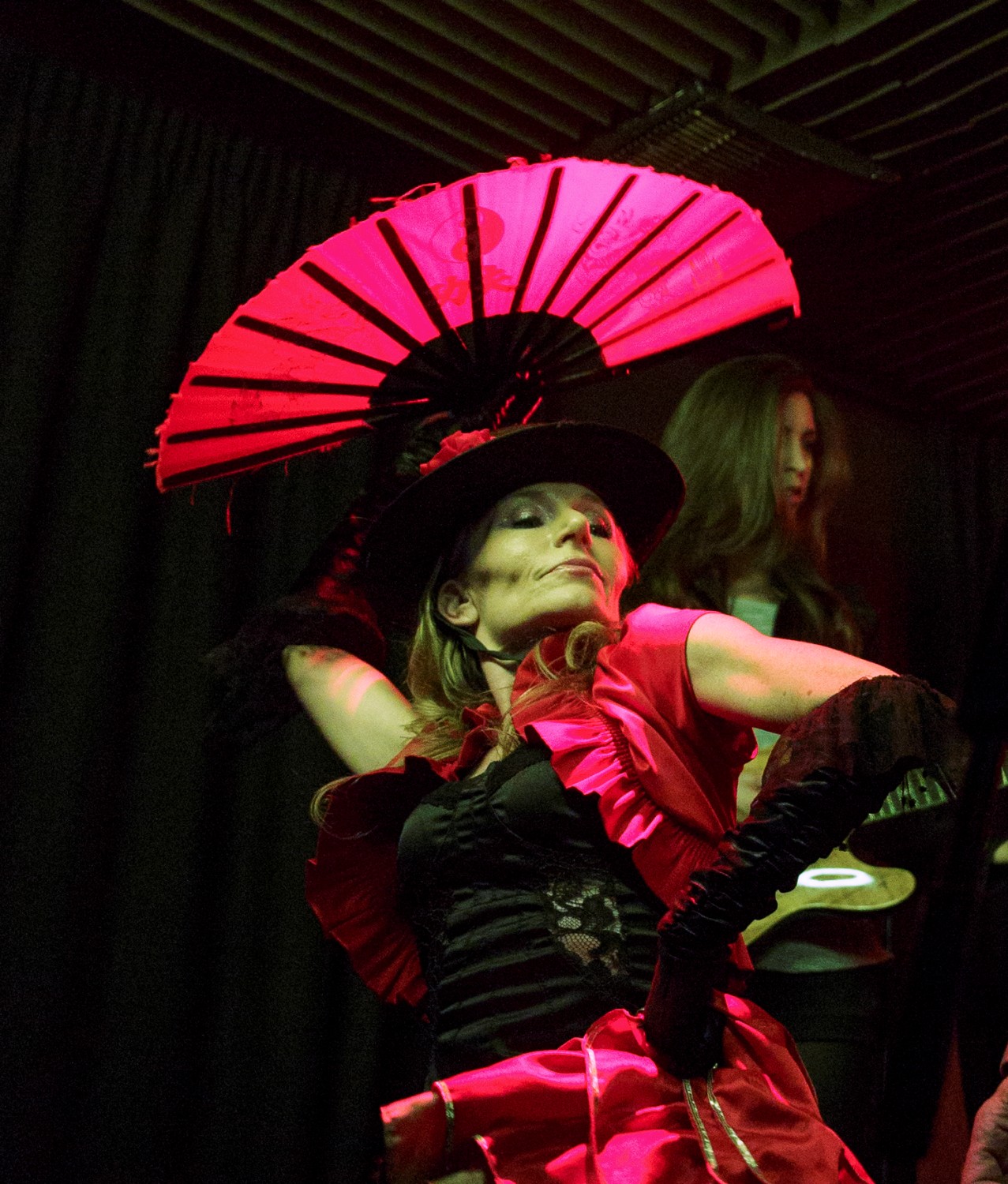 I was unaware at the time that there was a hidden band member, Angel Flame.
She popped out of a small room at the back, each time in a new costume. A golden-winged elemental for Fire, a Flamenco dancer, or as Temptation.
A truly excellent show; the queue to meet the band afterwards took a long time to disperse and everyone I saw was grinning. Even Flash.
Arthur Brown seems to visit Aberdeen quite frequently, so do try and catch his show next time.
I certainly will.
Three days later I found myself in The Garage photo pit for Fatherson. The Garage usually has two support acts and kicks off quite early compared to other places, as they re-open the doors at 2200 or so for the nightclub sessions. This means it's a good venue to visit on a weeknight when you have an early start the next morning.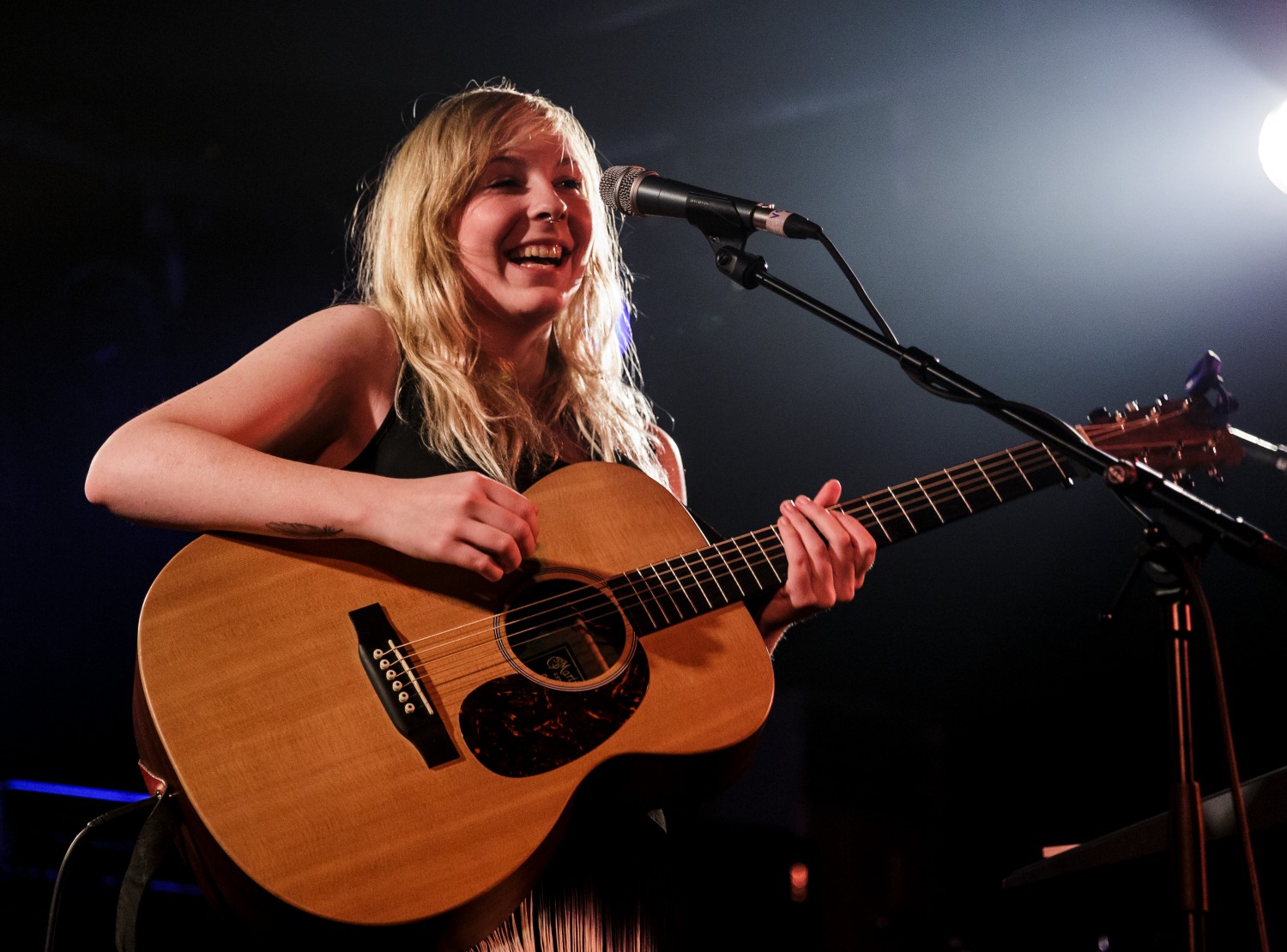 Both support acts were from Aberdeen, Cara Mitchell, a 17 year old who I'd caught playing in HMV a couple of weeks before, and Forest Fires, a five-piece alternative rock band formed in 2011.
Cara was first on as the place was only just starting to fill up. She seems a very confident and accomplished performer and I was pleased to be able to see her onstage at last. I got my three songs in the pit. Cara is a pretty lass and easy to shoot.
Then I got to hang out to watch and  grabbed a drink.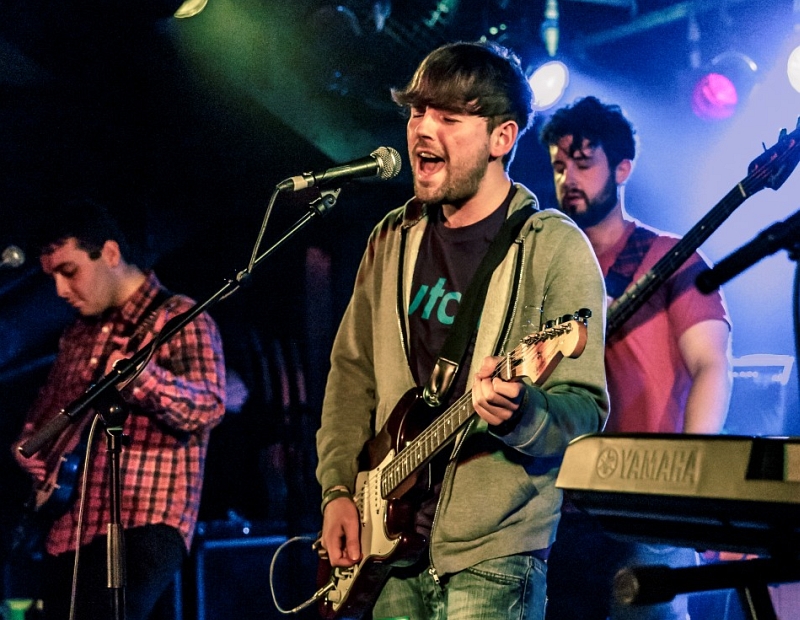 Forest Fires are a lively bunch of lads, great fun to shoot and just as good to listen to. I enjoyed them very much and actually went online to buy their EP a few days later. I really hope to catch these guys again soon.
In the gap between Forest Fires and Fatherson, I spotted Cara Mitchell, guitar case in hand, heading through the crowd to meet up with a group of people. She passed her guitar to someone I can only assume was her mum, and gave her a big hug.  Mum left but Cara stopped on to enjoy the rest of the show.
Fatherson are officially a 4 piece band from Glasgow, seet at T in the Park in 2012 was aired on BBC2.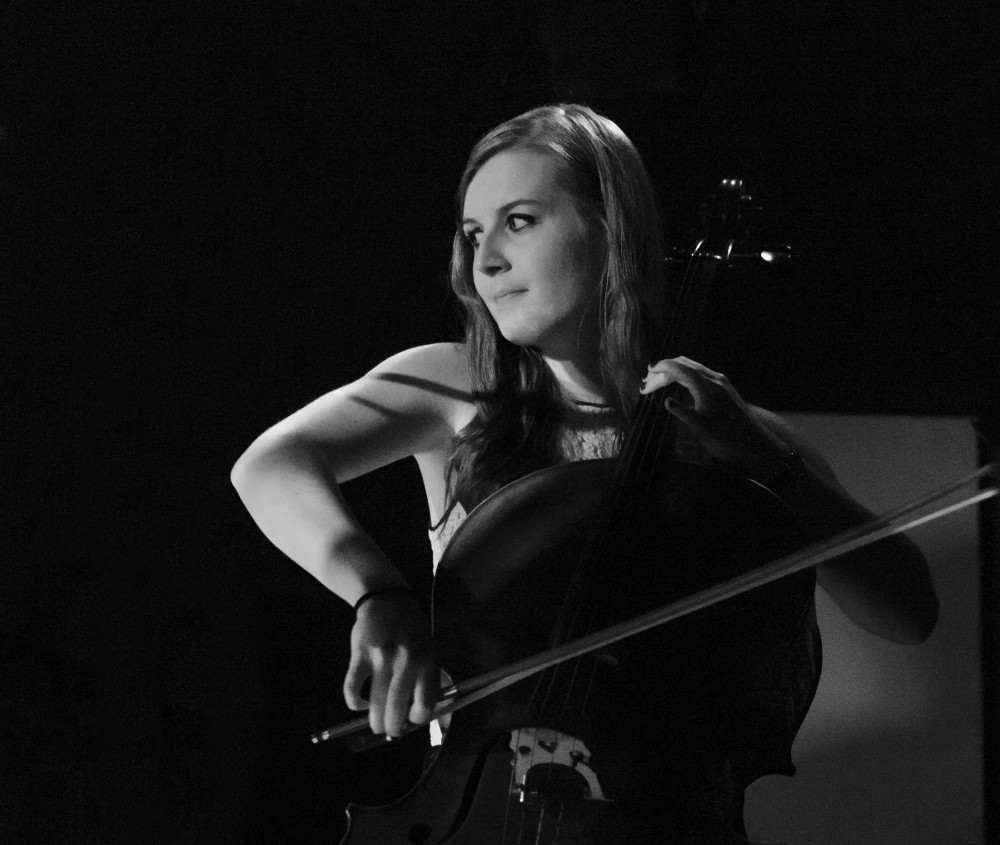 However, on this tour there is a fifth person, Elaine Glass, playing cello and providing some vocals. They've been getting good reviews everywhere and I can understand why. Bouncy and energetic, the crowd loved them.
After my time in the pit, I went and hung out behind the sound desk, where I could see the band, watch the soundman dance and the lighting man have a ball with the spot controls.
All in all, it was a very good way to spend a Wednesday evening.
(*tog – short for photographer and much easier to spell.)
More Photos:
Lifecycle
Arthur Brown
Cara Mitchell
Forest Fires
Fatherson
Next in Aberdeen Voice, Julie covers the eagerly anticipated American mathcore metal band The Dillinger Escape Plan at The Garage.
Comments enabled – see comments box below. Note, all comments will be moderated.