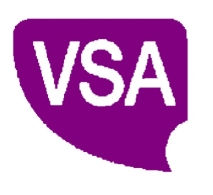 With thanks to
Claire McBain.
During Child Contact Centre Awareness Week (23 – 29 April 2013), the only unsupervised Family Contact Centre in Aberdeen, run by the north-east's largest charity VSA, is urging people to support a vital, free service that almost everyone in the city can relate to.
Cathy Maxwell, family support co-ordinator at VSA's Family Contact Centre, said:-
"Our small but effective project makes life easier for ordinary, separated families in the north-east, giving children a relaxed, neutral, happy place to spend valuable time with the mum or dad who no longer lives with them. But it costs £21,000 each year to fund.
"We want to secure this cost on a regular basis to keep potential parental costs to a minimum. Without such a special place ties that are broken are sometimes never repaired and children grow up without knowing both parents."
Catherine [surname omitted for confidentiality reasons] and her family used the service for two years:-
"My partner and I just couldn't see each other after we separated. It was difficult to even communicate. I definitely wouldn't have been able to just drop the children off at his place. VSA's Contact Centre was a godsend. If it wasn't for our time there, we'd probably be going through court right now.
"There's no shame in using the service. It's for ordinary people who happen to be going through a difficult time. We did it all with the childrens' interests in mind. They got used to going. In fact, the first time we tested out an alternative meeting place, they wanted to go back.
"It was nice for them. They played with toys or in the park if it was sunny. It was their chance to get used to being with their dad again.
"It really puts you at ease. There are even separate doors for each parent. My ex-partner would go one way and I would go the other. We never had to see each other. It was relaxing. There was no pressure. And thanks to the Contact Centre we came to a mutual arrangement. The children see their dad every second weekend now."
Cathy continued:-
"Around one third of children in Scotland aren't living with their biological fathers. But it's probably not a hugely surprising statistic. If people were to cast their mind through friends-of-friends, close friends and even their family, it's fairly easy to relate to. VSA's Family Contact Centre steps in when contact is hard to achieve for practical or personal reasons."