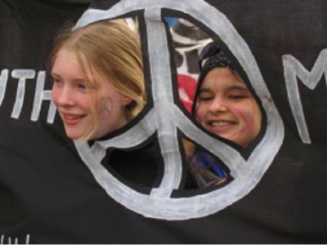 With thanks to 
Jonathan Russell.
The main item for our next meeting will be planning for the national weekend of action in Glasgow and at Faslane from 13th to 15th April (Saturday to Monday).
The action is a national mobilisation called by the Scrap Trident Coalition ( http://scraptrident.org/).
We are therefore inviting supporters and members of CND and other progressive organisations to assist with the organisation.
Following on from the organising meeting there will be a short meeting of Aberdeen and District CND.
7:30pm, Monday, 11th March
Seminar room,
Belmont Cinema,
AB10 1JS
Everybody welcome!
http://www.cnduk.org/
Contact: Jonathan on 07582-456-233