It's been yet another lively week in the 'Deen; by the time this is published, Old Susannah will have been on SHMU radio discussing the fate of the Tullos Hill Roe Deer, election leaflets will be pouring through your letterbox, and petrol will reach £2 million a gallon.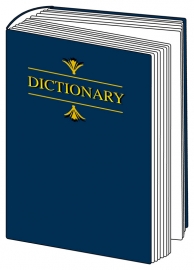 At present there are still no answers to relevant, specific questions I sent to the Council's tree men and Aileen Malone (aka 'HoMalone' – when left in charge of something, chaos breaks out and hilarity ensues.  Well, that's one possible origin for this nickname).  But I'll keep trying.
Those environmentally friendly folk at Lush are throwing themselves into the battle with gusto. A team is cycling up from Lush Edinburgh and should arrive around 12:30pm this coming Wednesday at the Lush shop in Aberdeen's Union Street.
Their slogan against the cull is a good one:  "Too Deer a Price." Their efforts and those of people and organisations from local to international level might make a difference yet.
However, those nice people at the Scottish Information Commission have some concerns over one of my Freedom of Information requests, which – believe it or not – the Council answered late, answered by refusing to answer and offered to do an inquiry which might well have never happened. Another few years and I might have a good story for you. Don't hold your breath.
Finally, you may recall that Aberdeen's former head, Sue Bruce, landed up in a job for the City of Edinburgh, much to our great sadness. The capital has since found at least five of its employees were involved in a massive fraud to do with awarding work and projects without proper tenders taking place and paying for work that was never done.
Makes you glad to be in the Granite City where fraud is unheard of, where there is never any City employee helping the police figure find out where £300,000 of taxpayer money went, where work always goes out to tender properly and is never just given to local builders automatically.  But, onwards to some defining words for this past week.
Grass:
(Noun 1) – member of herbal family of plants characterised by slender shoots of green leaf, a grazing crop suitable for herbivores such as cows and sheep.  Just don't mention the deer).
(Noun 2) – slang term for cannabis sativa, a substance which can allegedly temporarily impair the consciousness of the person who smokes or otherwise ingests the leaves and or buds of said plant.
(Verb) – to bring another's wrongdoing to the attention of the public or authorities.  All of which bring us nicely to …John Stewart, Council Leader – a man apart.
Hundreds of people heard this pearl of wisdom from JS and raced to Union Terrace Gardens with rolling paper, matches and things called bongs, only to be disappointed
His critics allegedly call him names and go to his pub to hit him. But they can't silence him. If the Church of Scotland deserves an ASBO for not behaving as he wants it to, he'll say so by grassing them up to the local newspapers.
It is hugely surprising that his Press & Journal claim that the Church of Scotland deserved an ASBO (see last week's column) didn't get taken up internationally.
Also, in a really brave move, he's called our attention to a little-known fact.  Brace yourselves: in John's own words:
"there is not much in Union Terrace Gardens except grass."
'How did he work that out?' I can hear you ask aloud as you read this over your cornflakes.
Stone me.  Hundreds of people heard this pearl of wisdom from JS and raced to Union Terrace Gardens with rolling paper, matches and things called bongs, only to be disappointed.  It seems that John was complaining that the parking lot to be was full of the kind of grass you walk on, or eat if you are a deer that the Council hasn't yet shot, (sorry, culled).  Either that, or he took all the funny grass for himself and his friends on the Council – that would explain quite a lot.  How did our society let this happen?
"Let's face it, Union Terrace Gardens, apart from a few trees and the floral crest, is just grass"
Our intrepid Council Leader told the Press & Journal:
"This (the design competition) is an excellent opportunity for Aberdeen to show how good it is at creating gardens. We will see what comes through from the design brief, but I am quite looking forward to seeing the designs."
Well, so far Aberdeen City has shown how good it is at losing arts funding, keeping schools open, caring for the elderly, and ensuring that no fraudsters are operating within the council stealing hundreds of thousands of pounds. Aberdeen has also shown how good it is at propping up the AECC, selling land at millions of pounds less than market value, filling in potholes and closing libraries.  A mere £140 million pound project poses little challenge – even if we have no money.
Someone in the City Council attended the meetings – yet the head of the Council claimed to have no idea the project existed
There is no reaction yet from governments in New York, Paris and London – but in light of John's comments they will be swiftly moving to check their city centre parks for grass and make any necessary corrections. Let's all hope that after the design contest, which we are all eagerly awaiting as we struggle to pay bills, buy food and petrol etc. will ensure that there is none of this grass-type stuff left over.
I can only hope that John stays away from grass lest his otherwise astute judgement, financial acumen, people skills and fine mind suffer.
Tory councillor Alan Donnelly quite rightly asked:
"What planet do people think we are living on if they think we would support the destruction of Union Terrace Gardens?"
Well, it could be the same planet that saw Aberdeen City's ACSEF spending some £300k (meant for Peacock Visual Arts) on a consultation showing, er, a big concrete square where the gardens now are. That's some coincidence.
Deja Vu
(French expression) literally 'already seen'.  A spooky feeling that you've been there before.  As Aberdeen Voice historian Alex Mitchell alluded to in one of his excellent articles on the City's history, the £1.2 million pounds of funding that was lost to the City as ACSEF, the City and (£750 million pound a year taxpayer funded) Scottish Enterprise bravely battled to kill Peacock Visual Arts long-planned expansion was not the first time the City scored such a colossal own goal.
Cast your mind back some 5 or 6 years.
The Citadel had been earmarked for an arts centre.  It wasn't going to be turned into a parking lot or shopping mall and there definitely weren't going to be any deer or any grass:  everyone could have been happy.  The plan was written up and many meetings took place – the City, arts leaders, etc.  No one knows to this day precisely why we didn't get a plan to the Arts Council on time (spooky!).
Kilroy Silk wanted to distance himself from the party because he thought they were ridiculous.  How bad is that?
Someone in the City Council attended the meetings – yet the head of the Council claimed to have no idea the project existed. If memory serves, the sum was probably £1 million and change. So if you get the feeling that your cash-strapped City had lost Arts Council funding previously – you are correct.
Was it a bit of history eerily repeating itself – or is it possible that the City has not been very well managed and organised for a few years?  Something to think about.  Ask your local Councillor or get out a Ouija board and try to contact the LibDems.  While you're at it; ask them about the deer, Loirston Loch, services for the elderly and school closures should you make contact.
UKIP
(collective noun) Comedy troupe such as Bremner Bird & Fortune, Monty Python, The Goonies, and the Lib Dems.
Faced with the Kafkaesque deer, Union Terrace Gardens, and Loirston Loch horror stories, we need to keep our spirits up and what organisation is better placed to give everyone a much-needed heartfelt laughing fit than the  United Kingdom Independence Party?
He might not be a part of the UKIP posse any more, but the very thought of colourful (literally) TV personality Kilroy-Silk alone should get you chuckling.  You might not know it, but the UKIP party has had more infighting than the SNP/Lib Dem coalition.
There apparently was a UKIP candidate in East Kilbride who had a whole laundry list of fascist policies; the UKIP mainstream disowned him. In fact Kilroy Silk wanted to distance himself from the party because he thought they were ridiculous.  How bad is that?  Their MEP member Nigel Farage has made some errors of judgment including appearing on Have I Got News For You (unaware that he was the biggest laugh of the night) and as well as car crash TV, this UKIP leader has serious slapstick form.
On the day of the General Election in May, Farage's two-seater plane got entangled in a UKIP banner it was trailing and crashed shortly after take-off from an airfield in Northamptonshire – no one was hurt.  Vote for them if you like – can't be worse than what we've got, and they obviously have a sense of humour.
Next week:  More of the same